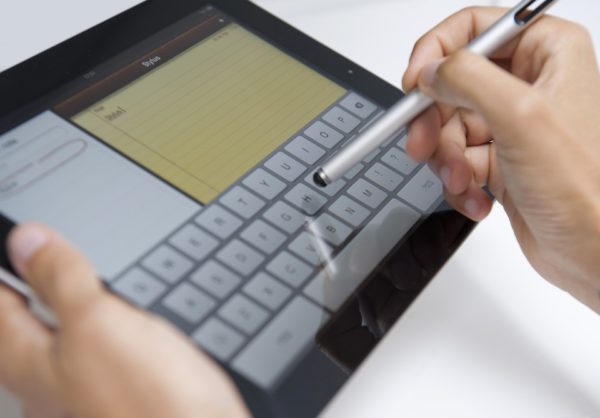 Clean lines. Simple geometry. Minimalist approach. Sharp contrast. Comfortable. Practical. Smooth. Silent.
The Architect stylus is, despite its name, not only for architects. It can also be successfully used by you, doodle-making normal person. And by you, list-writing iPad owner. And by you as well, Sudoku-playing on-the-go dad. It's basically a very useful tool (especially for people with thick fingers and little precision in tapping on the wonderful screens of the present). 
It's compatible with most touchscreen gadgets.