GMC has launched the 2023 Yukon Denali Ultimate, and it is considered as most premium Yukon. We are living in an era where everyone wants to own a car. Some want a fancy car and some want durable and luxurious cars. Every model of the car has different features and levels of comfort.
The GMC company has launched a luxurious car loaded with technologies 2023 GMC Yukon Denali. The 2023 Yukon Denali has extraordinary visual and SUV features.
What is SUV and what does it mean?
You may have heard the term SUV. Although, you probably do not understand fully the meaning of it. 
SUV is an abbreviation for sport utility vehicles. It has become the most popular thing among cars and trucks. It refers to cars that carry a lot of passengers and have the capacity to run over rough terrain.
The cars with SUV features are designed in that way so they can easily run off the road. Talking about the looks of the SUV cars, it looks like a combination of a truck, minivan, and a family car. 
Pros of SUV vehicles
SUV vehicles offer large space and capacity. They come with extra seating space making it comfortable for the people inside the car: the best for long trips and travels with family and children.

SUV cars can easily carry large loads.

SUVs cars are weather resistant. These cars can handle any weather challenges and conditions such as snow, heavy rain, and large exposure to sun rays. 

They offer off-roading pleasure. 

Higher seating offers a better visual to the driver. 
2023 GMC Yukon Denali has SUV features, making it ideal for families and children. It is one of the most luxurious cars available on the market. 
The 2023 GMC Yukon Denali has amazing visuals as the front is heavily made of chrome. The chrome works excellent in badge and grille surroundings. This GMC Yukon Denali has ultra-bright looks polished with bright chrome accents and dark paint at the center.
Talking about the sides, it has LED headlamps. Moreover, it also features fog lamps which are placed lower down. The front skid plate has a silver finishing, making the look of the GMC Yukon Denali more attractive and stronger. The 22-inch wheel gives the SUV cars more support and a stronger base. 
 Interior of the 2023 GMC Yukon Denali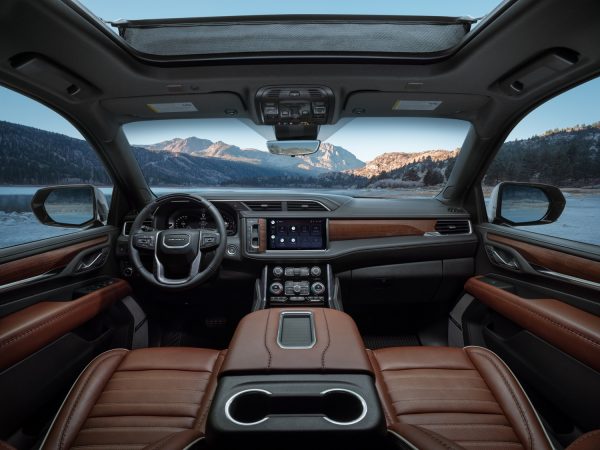 Let us talk about the interior of the 2023 GMC Yukon Denali. One of the best things about the interior of Yukon Denali is that it has huge space. It has 10.2-inch infotainment, 15-inch head-up display, and 12-inch digital driver display which provide the needed information to the driver. In addition, it has a Bose sound system with a speaker embedded in the seats, with 18 speakers in total.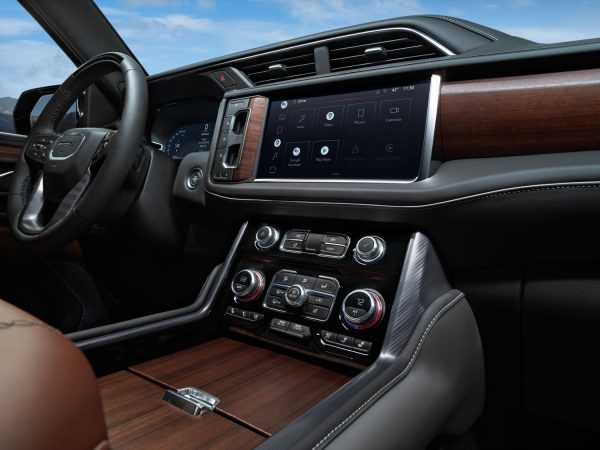 The interior has a 16-way adjustable seat with heating and ventilation features. The seats are made up of leather, metal finishing, and wood. And it also sports a bench seat in the third row which provides a lot of space for seating. GMC Yukon Denali features a 6.2-liter V8 engine. 
In addition, we really think the Denali is an amazing piece of work that will do wonders for your travels.
Related topics:
The Coolest Cars coming in 2022: Chicago Auto Show