Whether you don't really have the funds to purchase a vintage Land Cruiser or you don't feel like leaving the house for a trail run, Tamiya RC Toyota Land Cruiser might just do the trick. You can experience the feeling of a 4×4 monster which can climb almost anywhere, without having to be behind the wheel.
This remote controlled Land Cruiser does a brilliant copy of the iconic off-roader not only in visual terms but also when it comes to performance. Although the turn radius may seem a little large for RC enthusiasts, a decent heavy duty servo will solve the problem by giving access to 4-wheel steering.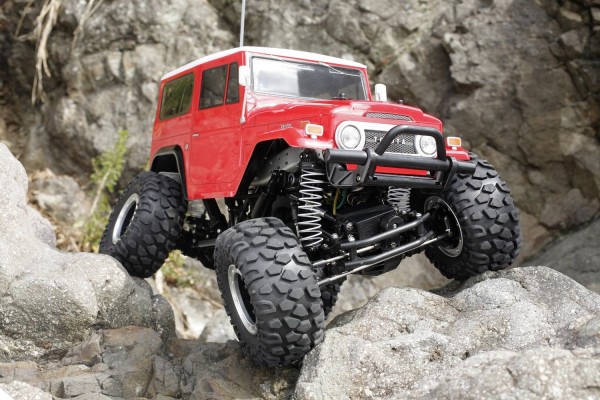 Since it comes as a kit, this model provides huge upgrade potential. Basically, you can get your own uniquely tuned off-roader to test against your friends or just enjoy some trail runs without having to stay inside the cabin. Just let your imagination flow and put your electronics skills to the test.
One thing's obvious, this kit is not for the impatient. It requires a bit of handyman skill but the result is worth every minute (which will add up to hours) of fiddling with servo motors and other components.