In modern times, many Americans make choosing takeout food for dinner a weekly habit (sometimes even daily!). And without the hassle of dishes, cooking or cleaning up yourself, it's easy to understand why. While dine-in restaurants have always been popular since the Colonial times, takeout wasn't really an option until the 1920's. The Kin-Chu Cafe, in fact, was the first restaurant to offer such a service, claiming to prepare and deliver the most authentic Chinese dishes on the West Coast. To no surprise, Chinese food is still one of the most popular takeout options today around the world.
But believe it or not, today's Chinese food is nothing like the traditional meals prepared in China. During the mid-1800's, America experienced a significant influx of Chinese immigrants, especially in parts of California during the Gold Rush. In addition to building the railways and developing the agricultural industry, these newcomers, primarily from the rural districts of Toishan (formerly known as Canton), also started opening restaurants throughout the new country. Before changes were made to the U.S.'s immigration policies in the 1960's, the Chinese population who were resident were primarily from Toishan, and were not geographically representative of the people in China. With this in mind, it's easy to understand why there is such a significant difference between what many Americans believe to be Chinese food, like won ton soup, chow mein, and chop suey and what we know today is authentic Chinese food.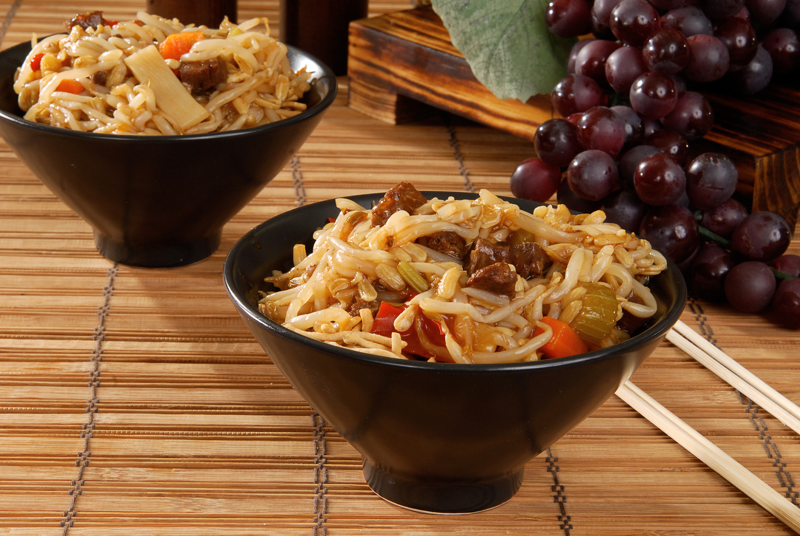 Nevertheless, many thought the owner of the Kin-Chu Cafe to be well ahead of his time when he first advertised his takeout service, especially because it was during the era of the Great Depression and World War II. Takeout food didn't become incredibly popular until the 1950's. But by this time, new takeout restaurants like McDonalds, Burger King, and Pizza Hut had started to pop up due to lifestyle changes and advances in packaging technology. In addition to pleasing the millions of hungry American bellies, these restaurants were also revolutionising the industry and forever changed the farming and food distribution businesses.
As finding fully cooked meals on-the-go became a common practice in the mid-20th century, takeout food also came to be an unavoidable part of life for the urban working classes. Before then, the most common places to find takeaway food were in places like train stations, popular intersections, or major transit hubs. Today, getting dinner can be just as simple as calling-in a pizza or ordering Chinese food from an online takeaway restaurant like Hungry House.
While the industrialisation of America was underway, this also meant that the workers were often required to work further from home. But at the same time, they all needed a hot meal to eat! During the 1950's, urban centres like New York were well known to serve takeaway dishes like oysters and scallops in places like "luncheonettes". On the West Coast, food items like burger combos, hot dogs, and milkshakes were the top choices for on-the-go meals. Alongside cake mixes, TV dinners and other convenience foods became a sort of lifestyle for the American culture.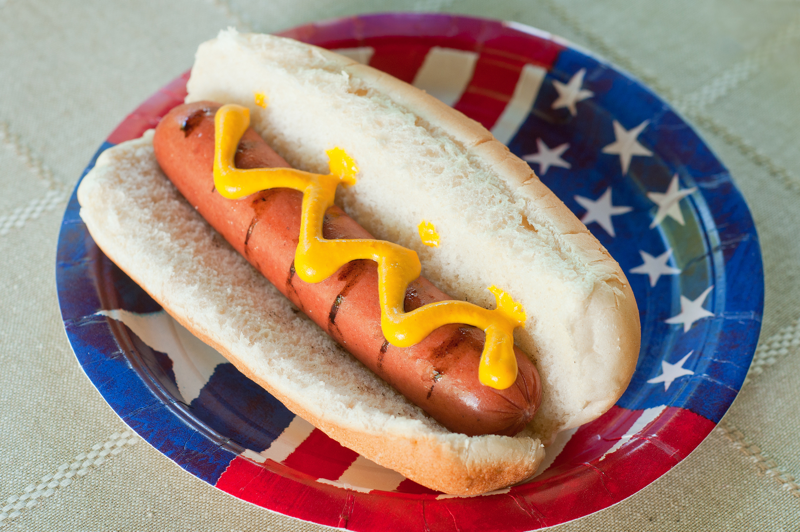 And once technology like television came to be more common in every household, takeout food and delivery only continued to evolve. By the time it was the year 1960, restaurants had started to invest in private cars to be used exclusively for their delivery services, enabling even more food choices for their customers. When the 1990's hit, the internet officially made its mark on the American takeout industry for the unforeseeable future, where hungry customers can now order their favourite foods with just a click of the mouse (or tap of a smartphone). What's next — telepathic takeout?!