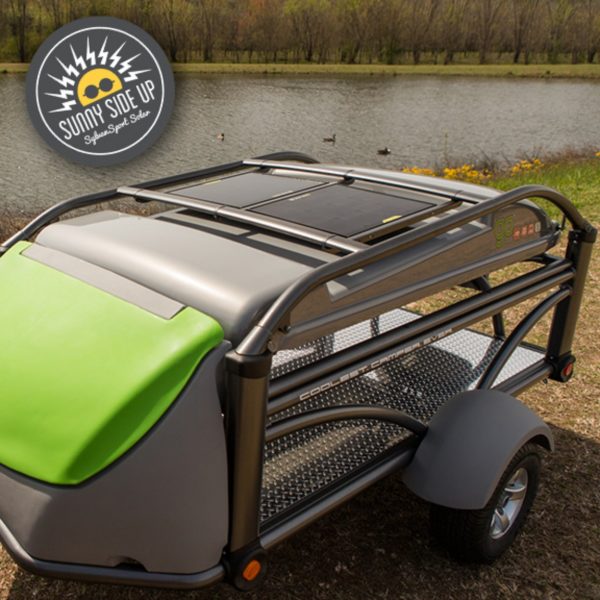 Sylvansport Sunny Side Up – The Integrated Solar Kit
When going tripping, finding ways to be supplied with energy could prove crucial. The new Sunny Side Up – Integrated Solar Kit is the perfect way to resolve this muddy business. It's a collaboration between SylvanSport and Goal Zero. With it, the possibilities are endless. There are two Goal Zero Boulder 30 solar panels mounted to the upper side of the GO, storing and generating electrical energy constantly.
Also, there's a Goal Zero Yeti 400 Generator, on quick release, mounted to a battery tray in your front storage Pod. After you set it up, you have a rather easy way to get the power you need for hours and hours. You just might need the help for installation, which is also easy to find, an authorized SylvanSport Dealer or directly at the factory, someone will do the job. You can adjust your adventure the way you want it.
Watch a movie, surround yourself with the music you love, get some light, everything is possible. For me, the most important thing to do would be recharging my smartphone and grind my coffee for the Aeropress. If you can carry it around with you, then it's a beautiful addition. If you cannot, try to find a way, the benefits are great, trust us, it's all worth it.