Supreme and Mac Tools, as different as chalk and cheese. But the two different brands have come together to create a quirky Rolling Toolbox. The result of this strange marriage is that your toolbox will look as cool as culture.
Part Style Part Function
Every man needs to have a toolbox by his side. Or at least have a pretend one to show he can work his hands. Supreme has taken this blue collar concept and turned it into a style icon. What the Rolling Toolbox will certainly guarantee is eyeballs and attention.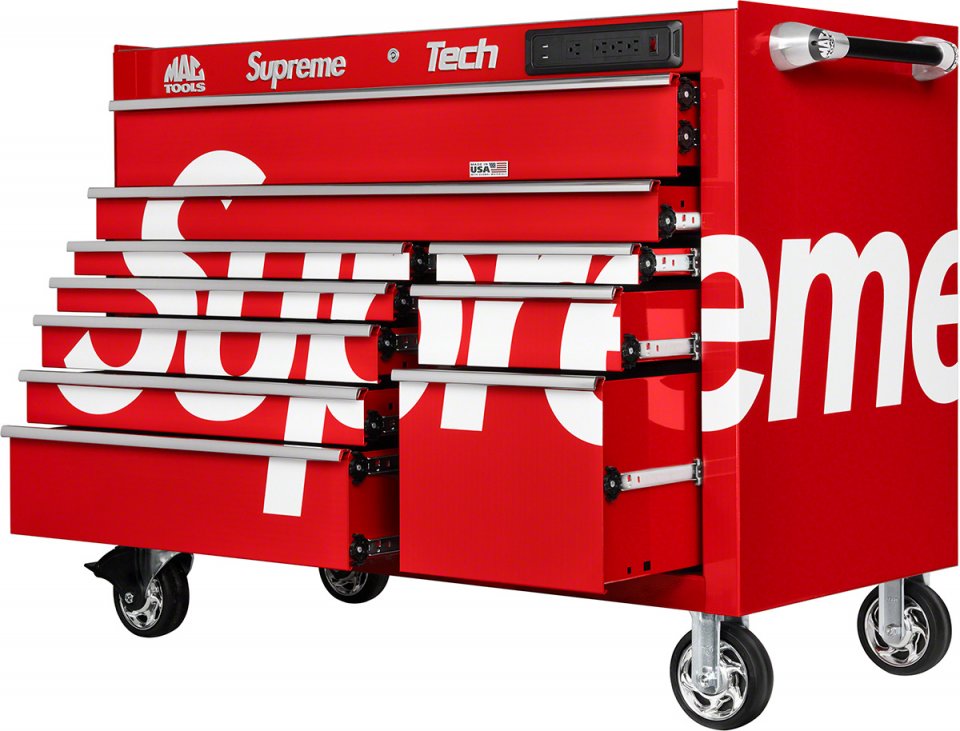 We say this because of the all red design that sits proud on the outer surface. You will also find the brand name and logo imprinted loud and clear. Scratch below the style surface and you will find a surprisingly smooth accessory.
The body is chiseled from a 16-gauge steel unit. There are 10 drawers to open and close quick along with housing all your tools. And more. At the base of the toolbox sit spring-loaded wheels for easy rolling. The cherry on top of the cake is the vinyl mat on top the toolbox.
Cool Accessory
The primary function of the Rolling Toolbox may be style. But the accessory does a fairly good job of storing your tools as well.