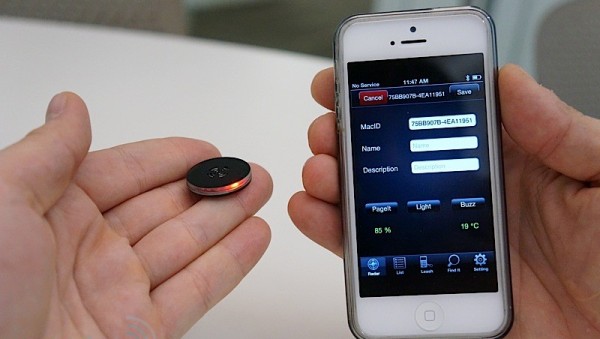 We know your pain. Always misplacing your keys, losing your wallet or TV remote in the vastness of your apartments – it happens to us as well, more often than not. And we have all raised this question at some point in our forgetful lives: "Why can't I call my stuff?" Now I'm not saying this sticker enables you to call your things, but at least it will give you an inkling of where they are by showing a radar map on the screen of your smartphone.
Just place the sticker on the things you want to locate and install the app on your phone. With a light and buzzer installed, you can also find your stuff in the dark or in loud places, like club floors.
With so many features, we urge you to help fund the project and receive your own stickers before they become mainstream.