You probably already know that you're supposed to workout – and you're probably also sick of hearing about it. But, if you're like most people, you're not sure exactly how to get started. To help you out, here are 4 simple tips to starting a workout routine.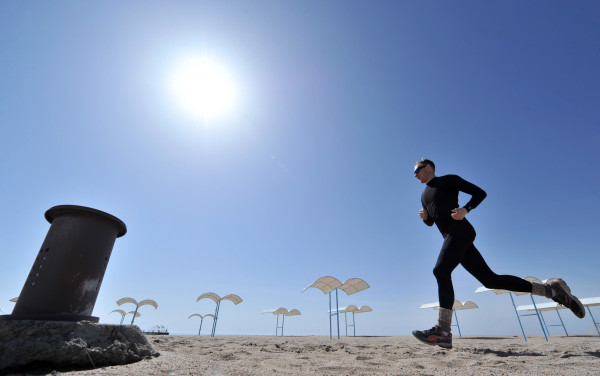 1. Set your goal. One of the biggest mistakes people make when exercising is not having a well-defined goal in mind. According to the American Council on Exercise, an effective goal needs to be specific, measurable, attainable, relevant to your interests and abilities and time-bound. Once you have this type of solid goal, you'll have a better idea of where you're going.
2. Find your style. There are tons of ways to exercise and, technically, as long as you're moving you're going to accomplish something. Defining your goal, though, will help narrow things down to a certain extent. But, still, it's important to find something you enjoy doing. Of course, this might take some experimentation.
3. Be realistic about your schedule. Many times, men decide to go all-in when they first start working out and hold themselves to a standard that they just won't be able to keep. Take an honest look at your schedule: How much time can you dedicate to your workout? Even if you can't get to the gym on certain days could you go for a run or squeeze in some other form of activity? The point is to set a plan that you can keep, rather than disappointing yourself when you can't give 2 hours to the gym every day of the week.
4. Check your progress. Keeping records of your workouts – how much you did on each lift, how fast you ran that mile and so on – can give you useful feedback and act as a powerful motivational tool. This will allow you to actually see your progress and also address any problems or plateaus that pop up.