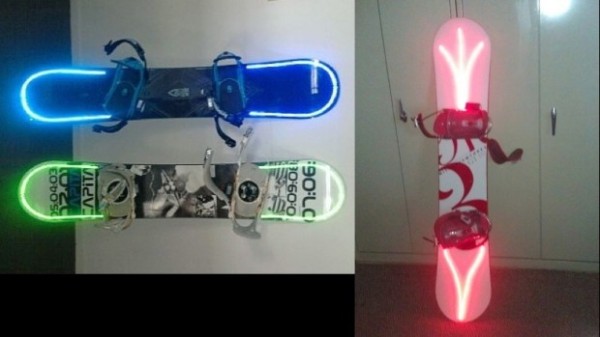 The LED snowboard lights are 96 cm long, equipped with 96 ultra bright LEDs. Not only are they waterproof, shock proof and durable, they're also transparent when not in use. Useful for when you want to show your serious boarder side. 'Not fading' is a promise these bad boys make, having insanely low energy consumption that make them virtually maintenance-free.
They are:
Easy to install and clean
Easy to fix and bend
Shockproof
Waterproof
AWESOME.
Perfect for rave parties.
Who doesn't want to snowboard at night. On an unlit track. Backwards.