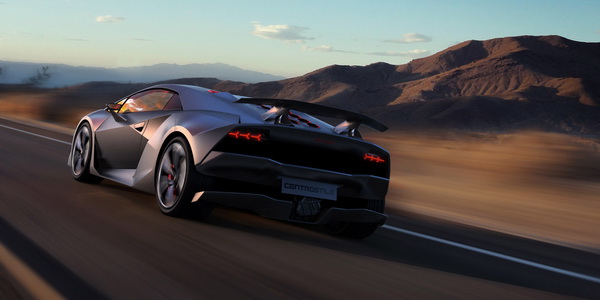 Lamborghini debuted the Sesto Elmento (Sixth Element) at Paris Moto Show in 2010. This sweetheart is a two-seater coupe with a 6-speed paddle shift semiautomatic transmission. The 5.2 liter V10 engine matches the Italian carmaker's highly-circulated Gallardo. Sesto Elmento was constructed from carbon fiber to reduce its total weight, making the car the lightest Lambo ever made.
You haven't bought yourself the old Lamborghini's Egoista, and you'll probably do the same with their new supercar. That doesn't mean you can't enjoy a few photos and some information about it.
The car was produced in edition limited of 20 cars, exclusively for track use.