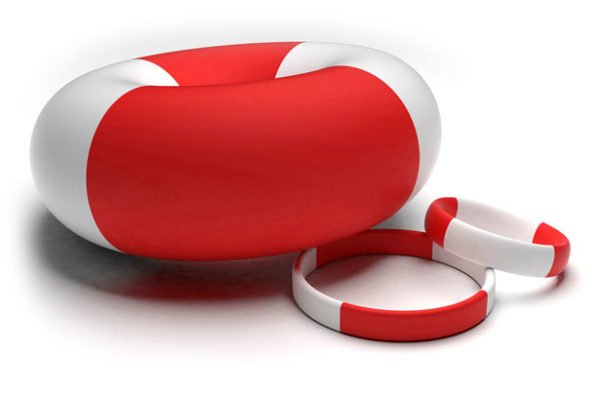 Take your regular Godsmack "I stand alone" song, change "stand" into "swim" and you got yourself a situation. If you prefer to explore deep waters alone, you have a potential problem. Even if you're a professional swimmer, leg cramps or unexpected movement-impairing-issues can arise, so don't assume you're perfectly safe. Now designers Wu Xuexing, Zhu Linghui and Zhu Peizheng know you're too awesome to swim with various inflatable objects attached to your body, so they created an incognito life-saving concept: the self rescue bracelet.
It works like this (the picture is pretty self-explanatory):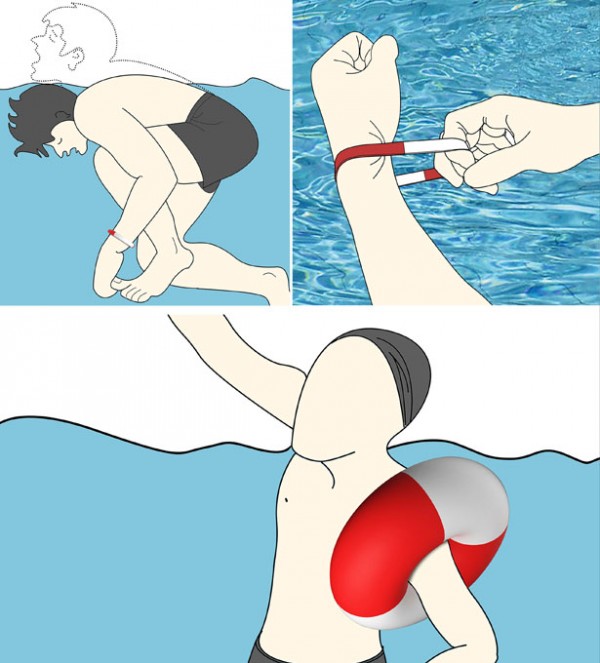 Plus, it's so thin and light you'll be able to swim like the mer-person that you are, without anything getting in your way. Unless you suddenly experience leg cramps. In which case you'll just inflate that candy cane like it's Christmas at your parents' house.