Leave The Tablet Alone A Little
It is perfectly understandable how technology became a huge part of our lives now. We have limitless potential using our smartphones, but, guys, we should not forsake our imagination to the will of machines. UGEAR are here to remind us this. It is their Kickstarter amazing and awesome self-propelled mechanical models project by which they want to show us not only memories of the childhood, but teach us more about the real life we're spinning in.
Through self-propelled models, put together without the use of glues, I see the beauty of a simple, yet classy life. The models have a well dozed steampunk side that I adore, leaving me breathless to try one of these.

Simple To Assemble, Hard To Forget
There are many models you can choose from. Of course, the favorite has to be the train with the locomotive (possibly coming with the platform and train station too) but you can also opt for the tractor, the mechanical box, the dynamometer, the pneumatic engine, the model combine and others.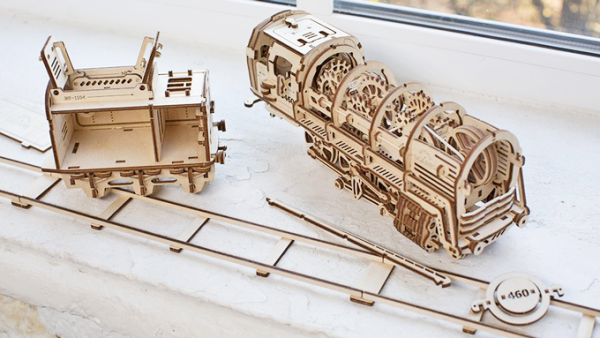 I think it's time we give ourselves some real touch of reality, some feeling, some sense. So, how do you get it assembled? Simple. On the arrival, you will find a kit that provides you with every info you need to know, in detail. The models are made out of high-quality plywood boards with precisely cutout parts. They are built using a laser technology based on a cutting method, giving them great accuracy and the finest touch of detail there can be.  As I mentioned before, no glue is required. All you need is a table stable enough and your very own steady hands. With patience, everything will be done rather soon.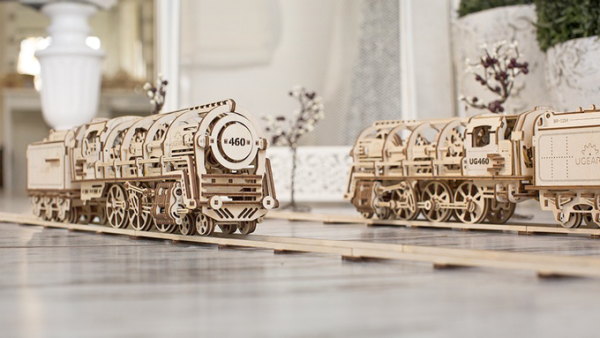 The miracle of creation is yours to enjoy after you set it up. Each model I mentioned above has something special attached to it. When put to work, they all make their miracle work for a predetermined period of time, something in the matter of seconds, just like the toys of our childhoods used to. But keep in mind that even if a child could enjoy them, they are not toys by essence.