Know The Part
The best thing about a good act is when the actor is still surprised about what's happening to him, even after he saw the play going on and on until the end for many times. It is exactly the case for us and all these tactical knives we keep on seeing around. The only (big) difference is, we get to see different settings, namely the aspect of the knife.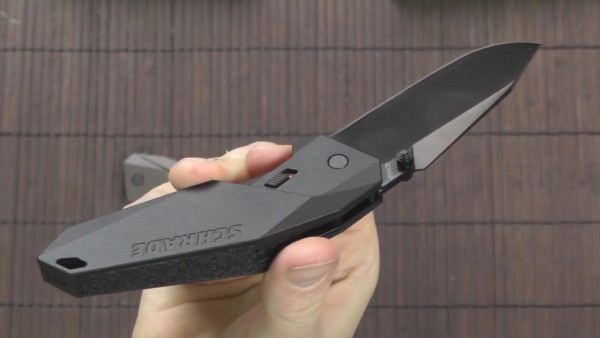 Enough with the metaphor, this latest piece is awesome. Schrade M.A.G.I.C Tactical Knife is the undisposable item for you to hold when leaving f0r a trip in the mountains or when, being at home, your dexterity is being put into question by various tasks.
Take a look at the pictures, if you don't have one yet, this is the time to become enthusiastic. Because, you see, this knife knows his part.
A Pleasure To Handle
First of all, it doesn't look and it is not a cheap knife. The futuristic model makes a compelling argument for many in that direction, but let's clear that out of the way. It is a very solid knife, weighing only 140 grams. The 7.3cm long blade will let you cut the slightest margins that make all the big differences. As the full name suggests, the handle is made of aluminum, which will bear extensive use with no problems.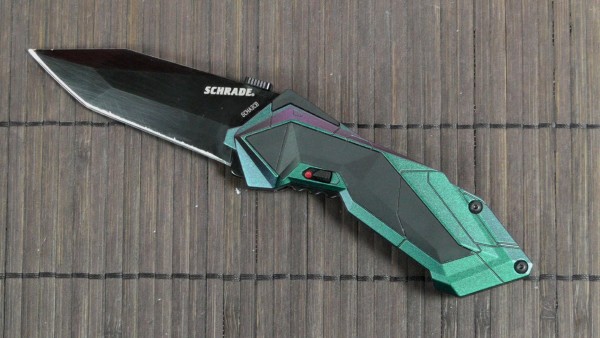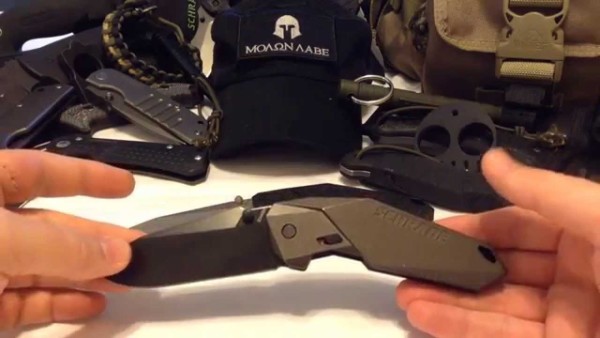 One of the great aspects of this knife is that the opening is assisted, making it safe to use. Even more, you have a safety lock to engage in order to make sure you won't open it and cause severe damage to places and spaces you don't need it.
There is the pocket clip as well, allowing it to be carried with ease. So, yes, we could say it's a beginner's choice, but right now, I would say is probably one of the best he can make. Make no mistake, though and pay attention when using it at all times.