Rolex has rolled back the years with its Pro Hunter model. The vintage collection of watches is an ode to the prestigious hunting watches that the Geneva-based watchmaker produced in their early years. Here are the four standout watches of the collection: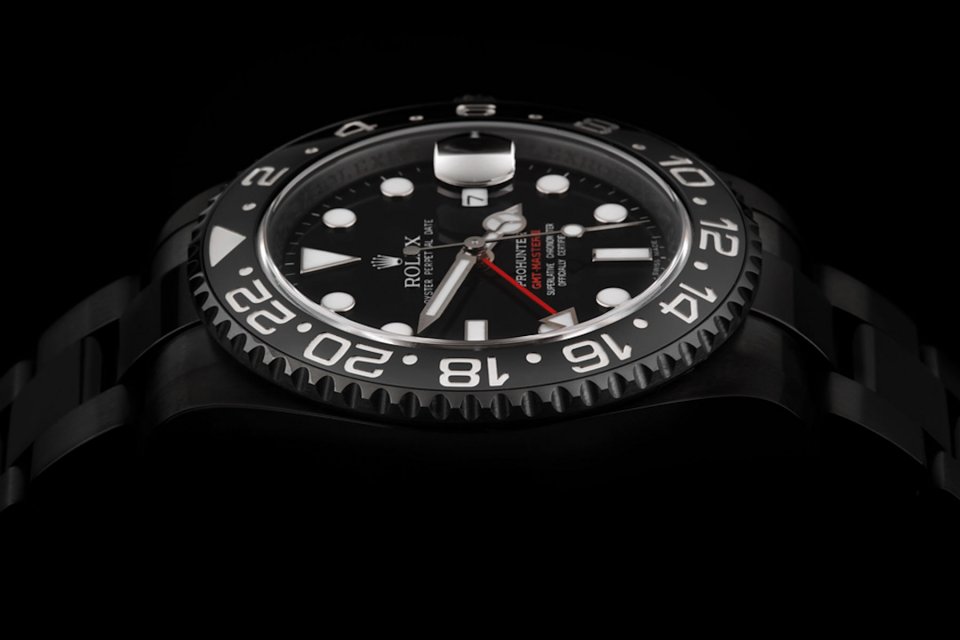 GMT Master II: Crafted in steel with a sleek, black DLC coating that cuts down on reflective light, the GMT Master II is indeed a sophisticated piece of stealth. The rotating ceramic bezel coupled with the white time markings retain the watch's iconic style.
Price: $22,750.
Purchase: https://www.discoverprohunter.com/en/collection/gmt/red/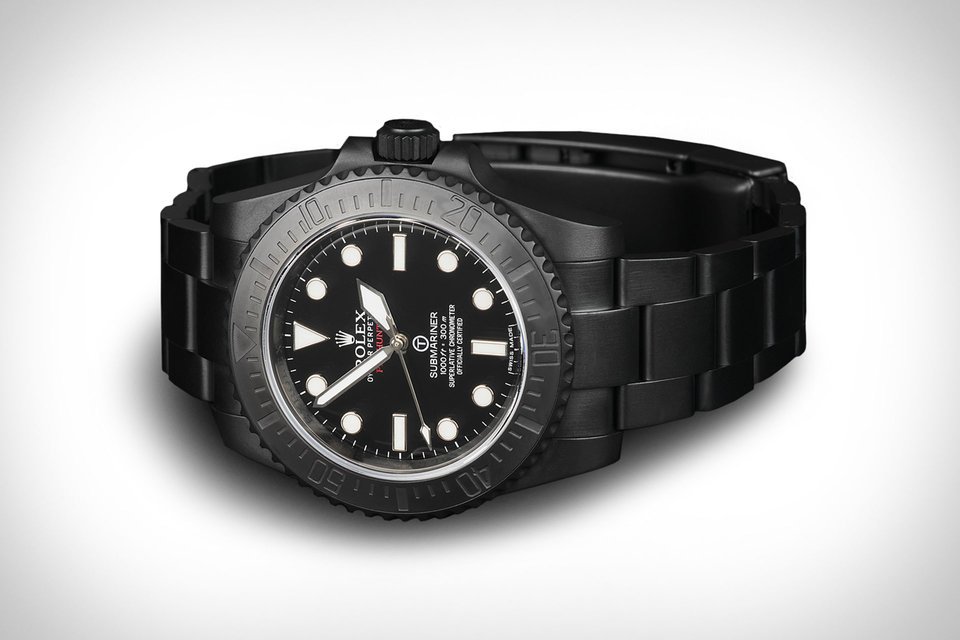 Submariner: One of the most iconic Rolex watches is back in an all-black finish, representing the stylish, seductive prowess of the night. With a brand new mechanical core, the watch reflects the military aesthetic with a high-tech ceramic bezel and gladiator hands. Built for the tough.
Price: $20,735.
Purchase: https://uncrate.com/pro-hunter-rolex-submariner-military-stealth-watch/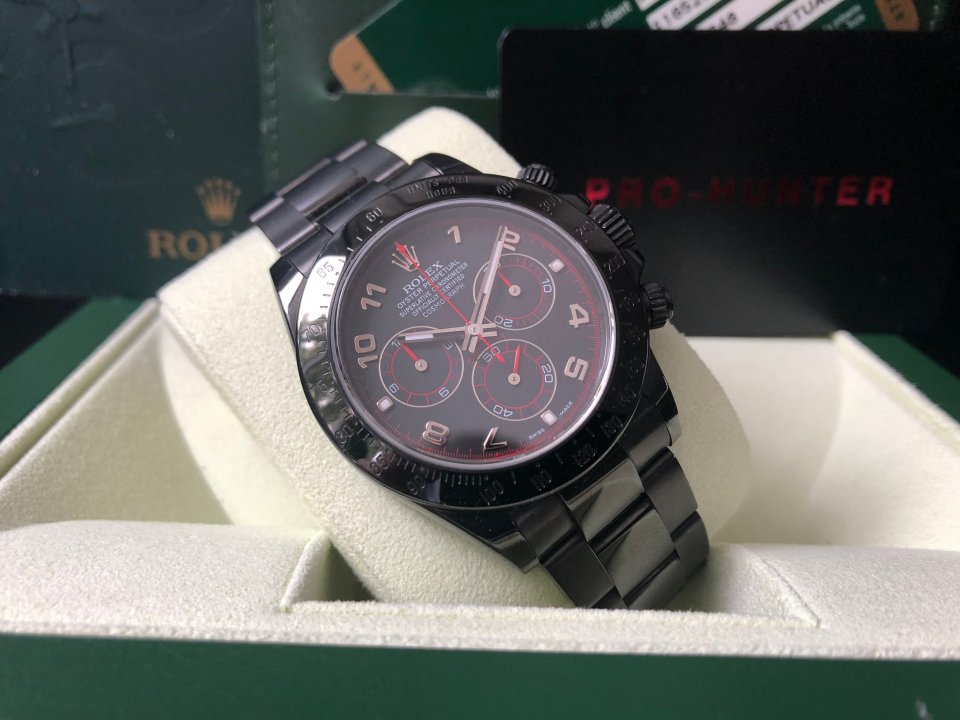 Daytona Stealth: There is something essentially cool about sport cars, and the same can be said about sports watches too. The Daytona Stealth channels a Steve McQueen-vibe in a sophisticated, all-black body. The colour contrast is pure style with silver sub-registers, white markers, and red seconds hand.
Price: $35,035.
Purchase: https://www.chrono24.com/rolex/daytona-116520-dlc-pro-hunter-red-box-papers-limited-edition–id11446947.htm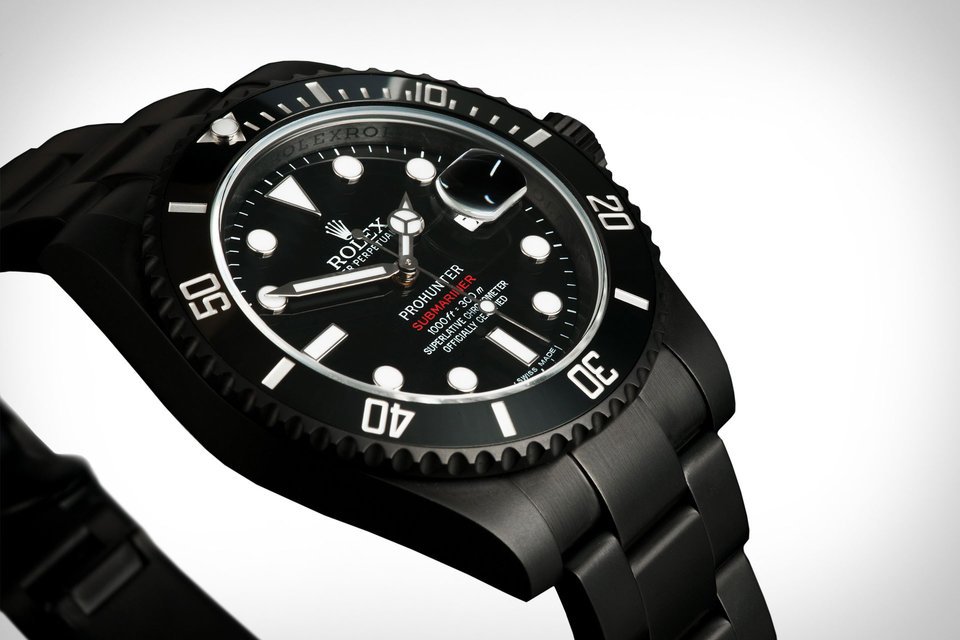 Submariner Date: The iconic model goes one better with a customised upgrade. You will find a self-winding caliber movement complemented with a black dial and white-gold markers. A Rolex does not get better than this.
Price: $20,150.
Purchase: https://uncrate.com/pro-hunter-rolex-submariner-date-stealth-watch/