Humanity´s fascination with the cosmos protruted through most of our areas of interest. In a particular case, watch manufacturers occassionaly add Universe-themed elements into their designs. But when Rolex does it, the worlds might as well stop for a second.
During the 2021 Watches and Wonders event, Rolex took the curtain off of their Metorite Daytona trio. The set features White Gold, Yellow Gold and Everose Gold cases, each case complimented with a different set of accessories. For example, the White Gold case comes with a Cerachrom black bezel and Oysterflex bracelet.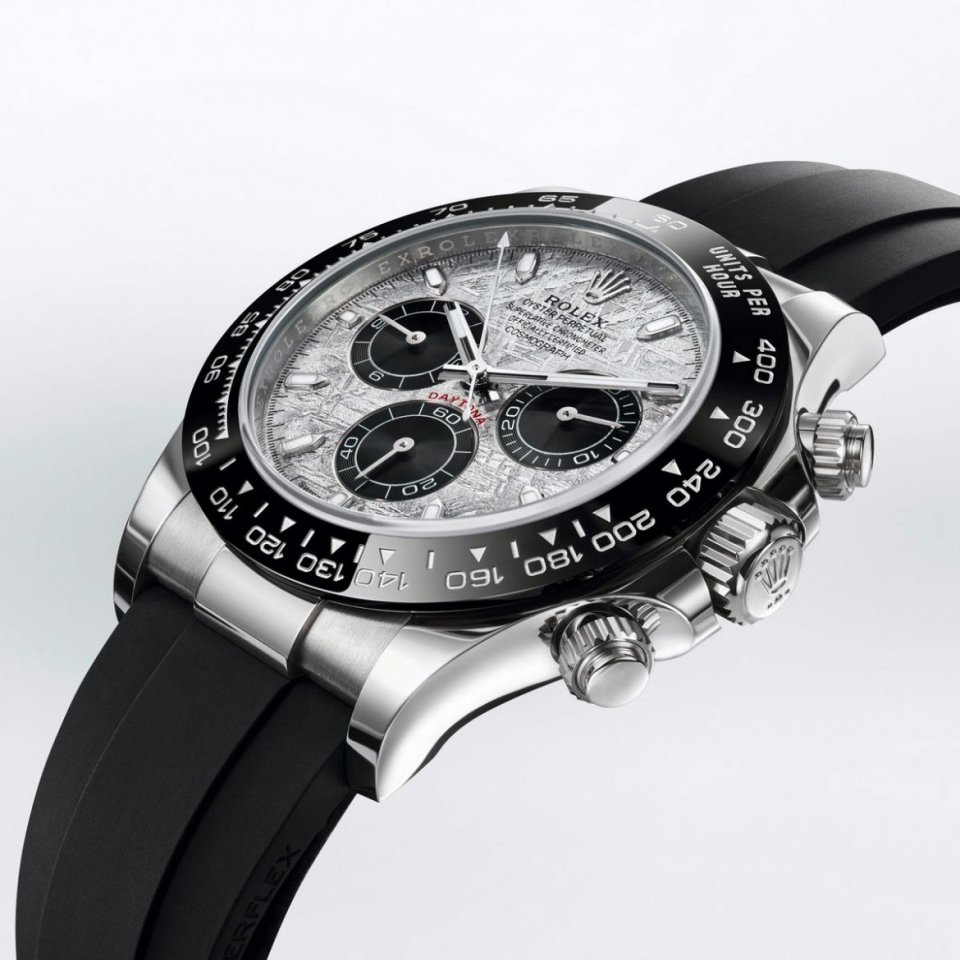 On the other hand, the Yellow Gold version keeps its yellow-gold hue over the case and continues to the bezel and bracelet. In the same way, the Rose Gold case keeps its hue over the bezel and finishes it up over the bracelet.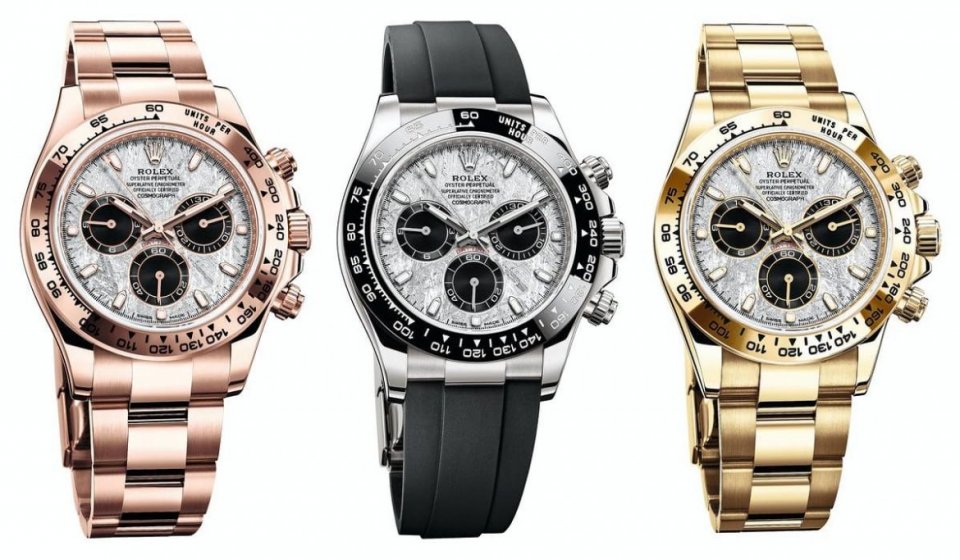 All three models come solely with a 40mm case and the common Daytona 4130 movement. Here comes the good part. The meteorite dial is integrated beautifully beneath the sapphire glass. as with any Cosmograph, 12-hour 30-minute and 60-second totalizers are available. A proprietary Paraflex and Prachrom system are as well included in these iterations. All three models come with a 72-hour power reserve as well as 330ft submersible capacity.
Prices
White Gold – $34.050
Yellow Gold – $41.000
Everose Gold – $43.700
By the time you finished this article, chances are there´s already a year-long waiting list for these pieces. On the bright side, Rolex has not advertised the Rolex Gold Daytona as a limited edition, thus you will get yours, eventually.