Hats are cool, no doubt about it. The problem arrives when we rightfully try to combine hats and other stuff, like music. First we have the cable wire hanging down our bodies, like a robot. But there's also the fact that some hats (beanie hats) are tight, drilling the headphones in our earbuds, ouch!
The folks at BE Headwear have got the solution down! They offer a range of awesome hats and caps with built-in headphones. This solves both problems, as now they fit snuggly on the ears and removes the need for wires. No wires you ask? Yes, hats have gone Bluetooth baby.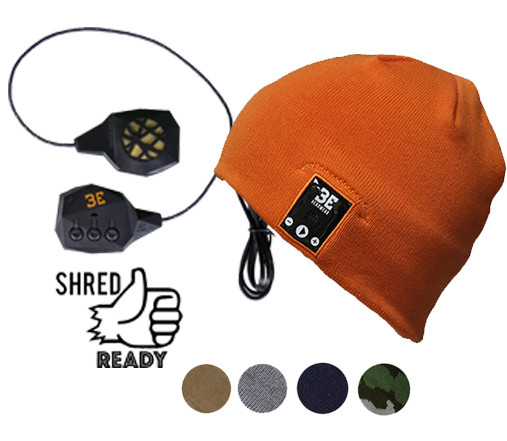 What's even more awesome here is the fact that the beanie hat and the audio part are separate. This means that you can easily remove the audio device and swap it into any other type of helmet, like skiing/snowboarding, riding your bike, kayaking, motorcycle…etc
Some more technical details:
Charge time: 2~3 hours
Play time: around 6-9 hours
Removable headphones, for laundry issues.