When we say 'Back To The Future', the first thing that pops in your mind is probably the Delorean. But true fans of the movie trilogy will contend that Marty McFly's most trusted sidekick was the skateboard he used to dodge Biff and the bullies.
Now you can own a piece of movie history with the Valterra Skateboard.
Retro Cool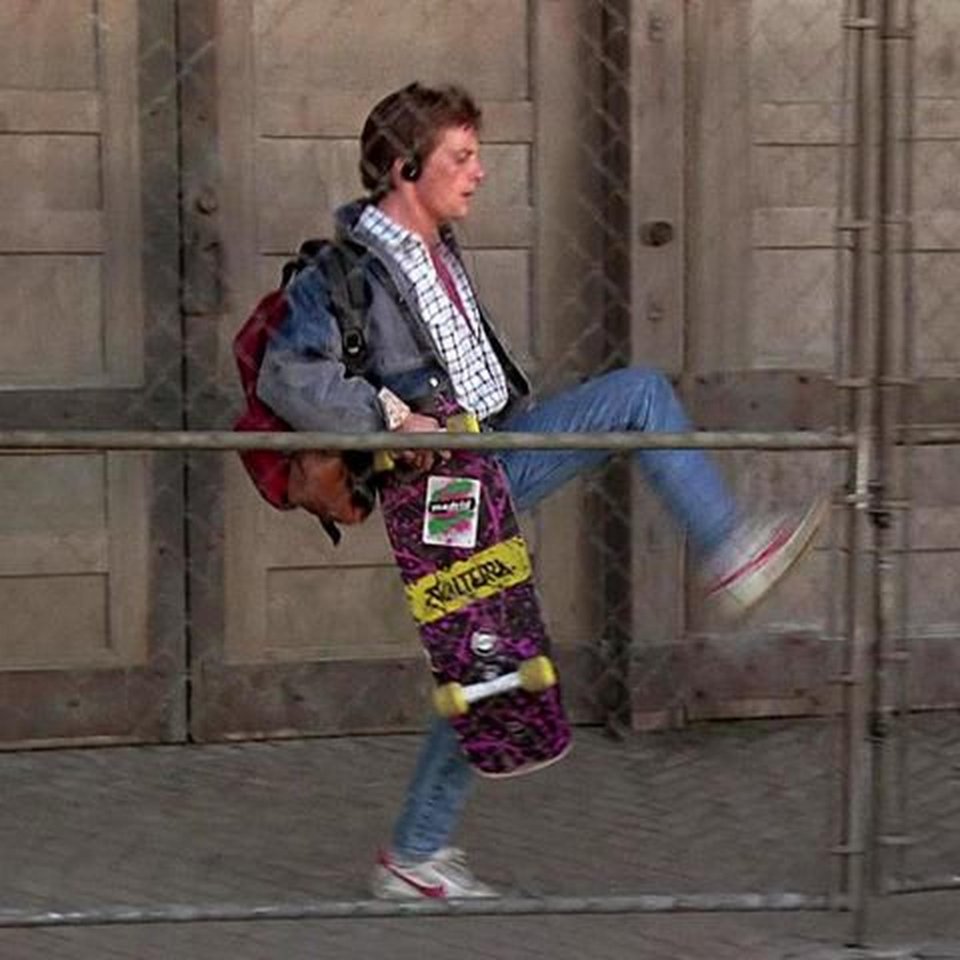 It is easy to dismiss the Valterra as just another piece of retro design and just another collectible that pulls on our nostalgic heart strings. A lot of thought has gone behind conceptualising this homage to Marty McFly. Take the board's visual design, for instance.
The top features a solid colour finish in street granite with just a strip of the manufacturer's logo to break the monotony. Flip it over, and your eyes will be greeted with a splash of colours that feature a cool purple set against jet black and neon yellow. The wheels complement the colour palette sporting a somber shade of yellow as well.
Bottom line: When you ride out on the Madrid X Valterra, be prepared to get a lot of attention coming your way. A homage to Marty and his true underdog spirit.
Price: $300
Purchase:  https://www.fullcircledistribution.com/collections/back-to-the-future/products/madrid-x-back-to-the-future-marty-mcfly-valterra-reissue