Fiat Lux
If you are a fan of Iron Man, you will simply understand why the name of this amazing flashlight is so awesomely cool. We all want the costume, but it seems more likely we will not live long enough to have one of our own. So we have to be pleased with little pieces of it, which we can collect. Today, it's Repulsor, the world's strongest yet completely wearable and portable flashlight. This is a Kickstarter project that bumped on our desks this morning and we knew it's something we have to feature on Hispotion.com. Why, precisely? Because a gadget this amazing comes around only this often.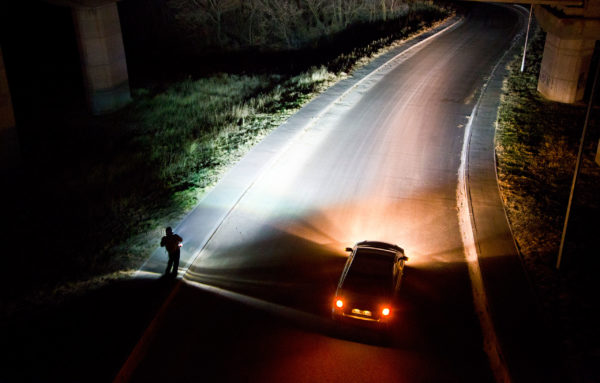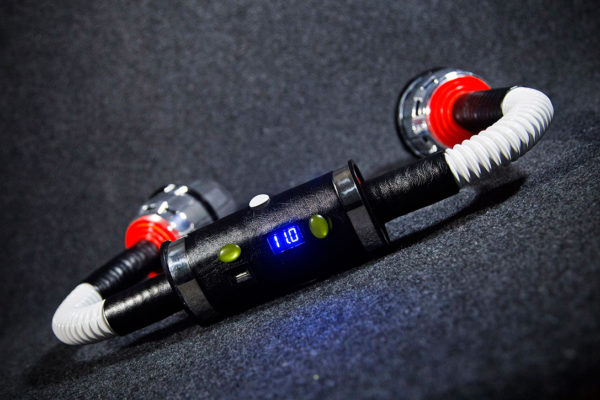 Repulsor is not made to be held in hand. You can have it fixed at the back of your trousers' or jeans' belt, as the fixing system is strong and reliable. This means, on one side, that your hands will be free at all times, but it also means Repulsor is not designed to be carried around in your pocket. But this is fine, because this gadget is more than a flashlight. It's more powerful than any car's front beams. Don't try and lie to yourself, saying Repulsor is something you can't find any use for.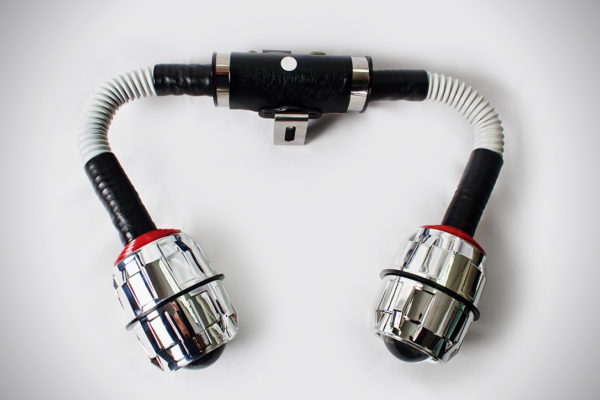 Numbers Don't Lie, Repulsor Is The Greatest
The total luminous flux Repulsor is capable of unleashing stands at an amazing 7911 lumens. There is no other flashlight known to man, which, at this size, could do so much. The lens have a perfect beam angle, meaning more than 60 degrees. This, in turn, represents no dark corners, no weak spots, only perfect illumination. The reach is also unbelievably long: 2.300 ft. Lenses are capable, thanks to the futuristic design, to be turned around in any direction. If you need to, you can have one in front of you and the other pointed backwards. So it's not only powerful, but extremely smart and full of utility. If you get it attached somehow, you are good to go.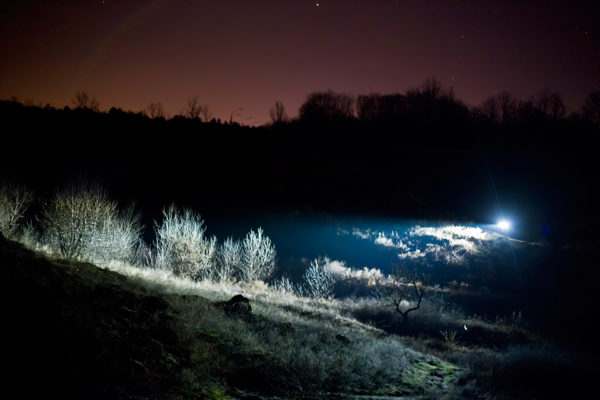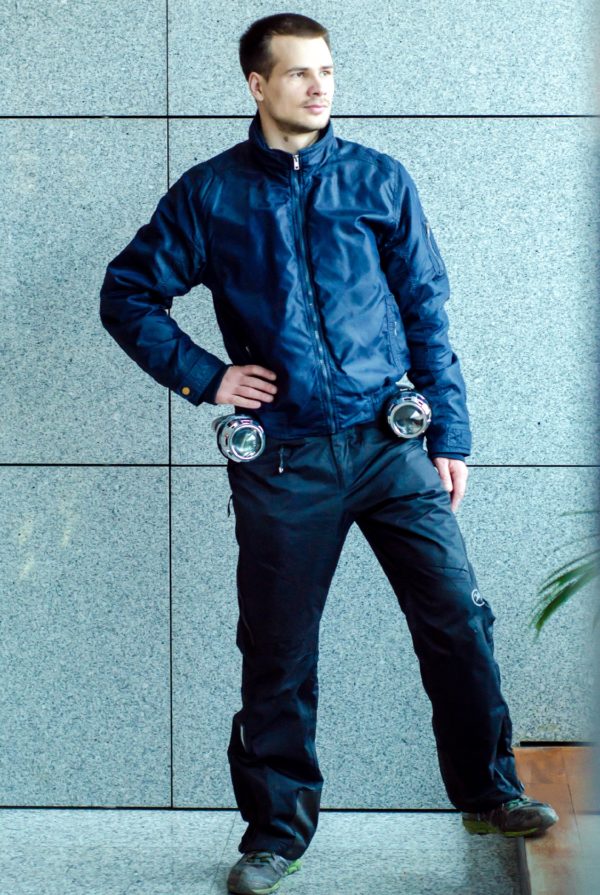 The manufacturer has given some examples where, using a special fastening system, you can make the most out of Repulsor. Skateboarding, skiing, cycling, but there are so, so many others, and we're sure you will figure out even more. The battery can stay up for as much as two hours long. It's a 8000/12000 mAh Li-ion piece, with a charging time of only one hour. Being a quite strong battery, you can have your other smart devices charged with it.