You just have to mention high fashion sunglasses and Ray-Ban is the name that immediately comes to your mind. The iconic brand has a unique place in the world of eyewear, having its sunglasses being worn by many famous figures over the years, both male and female. 
Over the seven-and-a-half decades since its incorporation, Ray-Ban has earned a reputation of superb design, excellent performance, quality, and a high level of sophistication that has made it recognisable all over the world.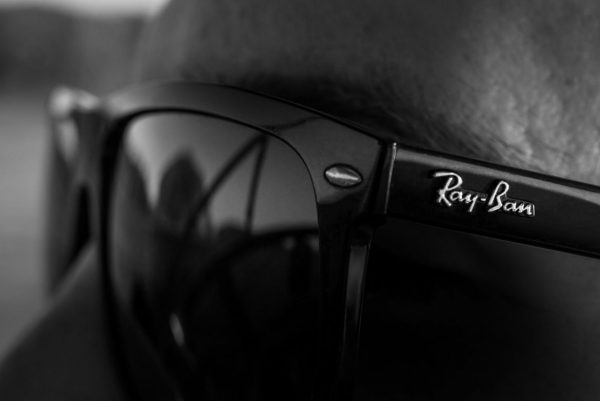 History & Philosophy
If there is one word that could describe Ray-Ban and their philosophy ever since its invention, that is aspiration. From its original concept of sunglasses for American airmen, and through all the famous figures' endorsements, Ray-Ban has always been the brand that everyone wants to be seen in.
1930s: Ray-Ban, a need for the US Air-Force pilots 
For Ray-Ban it all started back in the '30s, when military technology was advancing fast, and pilots of US Air-Force were reaching higher altitudes than ever before. They were the ones who started to complain about the intense, glaring sun rays at these new altitudes. The solution came from Bausch & Lomb of Rochester, New York, who was asked by US Army Air Corps Colonel John A. Macready to design a pair of aviation sunglasses.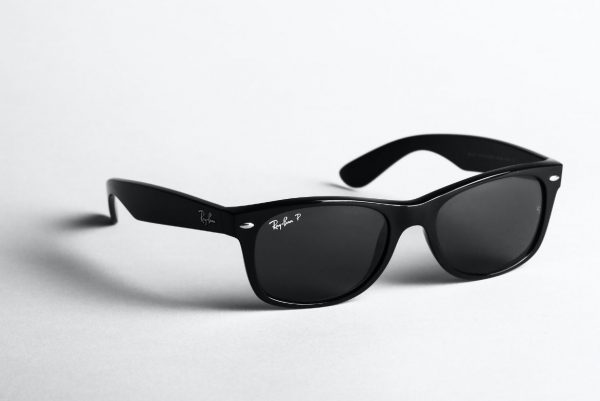 The prototype was created in 1936, which a year later was on sale for the general public. In 1938 the famous sunglasses were remodelled with metal frames, and named "Ray-Ban Aviator".
Throughout World War II, Ray-Ban continued to supply the U.S. and its Allies' armies with eyerware, always improving their sunglasses with innovations such as impact resistant lenses, and gradient mirrors (protective coating on the upper, but an uncoated lower portion of the lens for increased visibility of plane control panels).
1950s: Ray-Ban, Hollywood's exclusive accessory 
1952 brought the most iconic Ray-Ban's design, the Wayfarer, featuring a much thicker, plastic frame, and smaller lenses. After World War II, Hollywood was having an increasingly powerful impact on what people wore.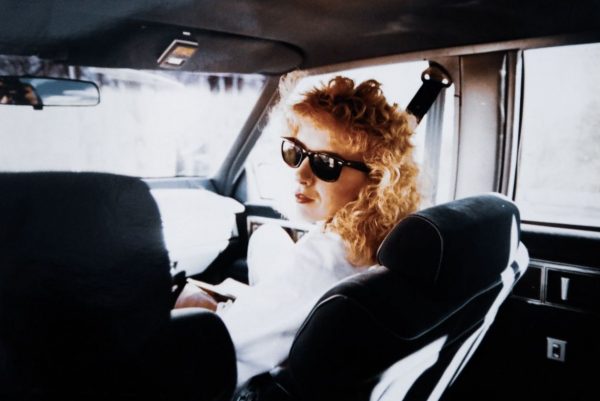 Once they had been seen on screen legends such as James Dean in 1955 ("Rebel Without a cause") and later on Audrey Hepburn in 1961 ("Breakfast at Tiffany's") Ray-Ban Wayfarer became a must have fashion accessory.

Having more than 50 style in its catalogue in 1969, over the next six decades Ray-Ban continued to appear on celebrities' faces, especially within the pop-culture:
Clint Eastwood wore a pair of Ray0Ban Balamora in

"Dirty Harry"

Tom Cruise rocked a pair of Aviators in

"Top Gun"

Johnny Marr of The Smiths used to wear Ray-Ban Signet sunglasses

Bob Dylan always being seen in a pair of Wayfarers
Today: Ray-Ban, everyone's must-have brand of sunglasses 
In 1999 Ray-Ban was acquired by the Italian giants Luxottica Group for $640 millions. Even though they currently offer an extensive range of sunglasses, Ray-Ban still produces many of its iconic styles such as Aviator, Clubmaster, and Wayfarer.
Check our Men's Guide for Wearing Sunglasses Based on Your Face Shape as well.