BMW builds cars. In fact, they build very good cars. But when you ride their R18 Dragster, you wonder why they don't build more motorcycles.
All Male. All Speed.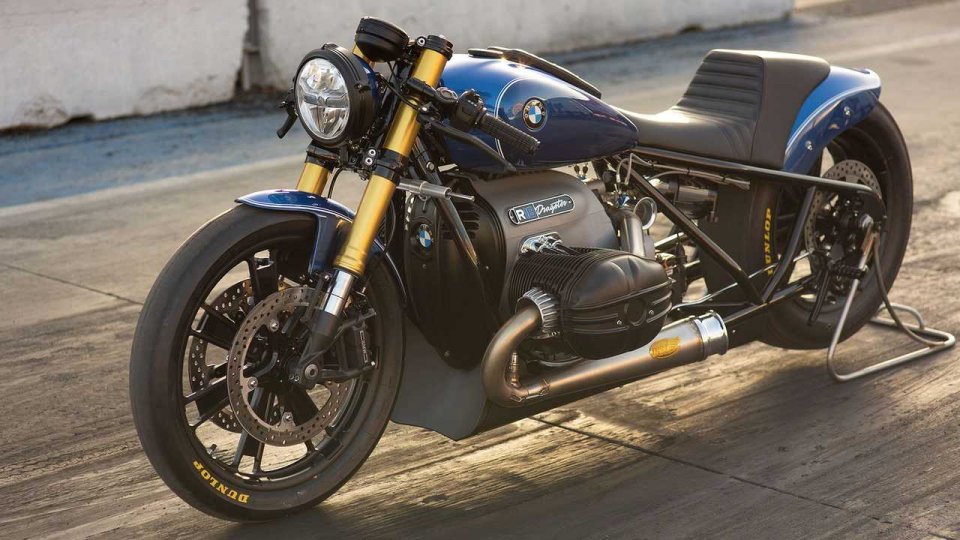 The BMW Dragster is at once a thrilling new style and a homage to the glorious past of speed devils. A bold blue palette covers the body. The colour palette is complemented with a plush leather seat and striking gold front suspensions.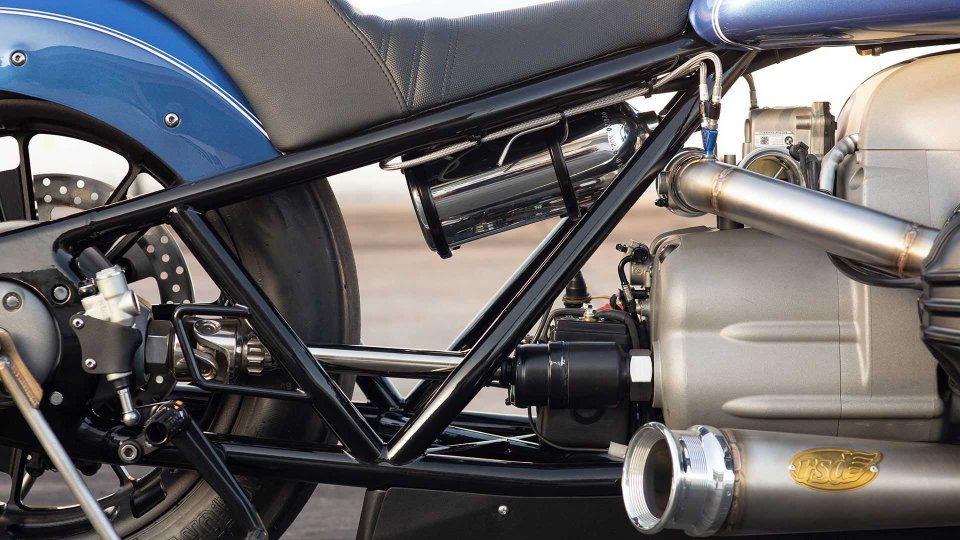 The drop dead gorgeous looks of the R18 is no surprise. It is the least we expect from BMW. And when you have a visionary designer like Roland Sands, the effect is simply brilliant. At top speed, the Dragster looks a delicious blur of blue and gold.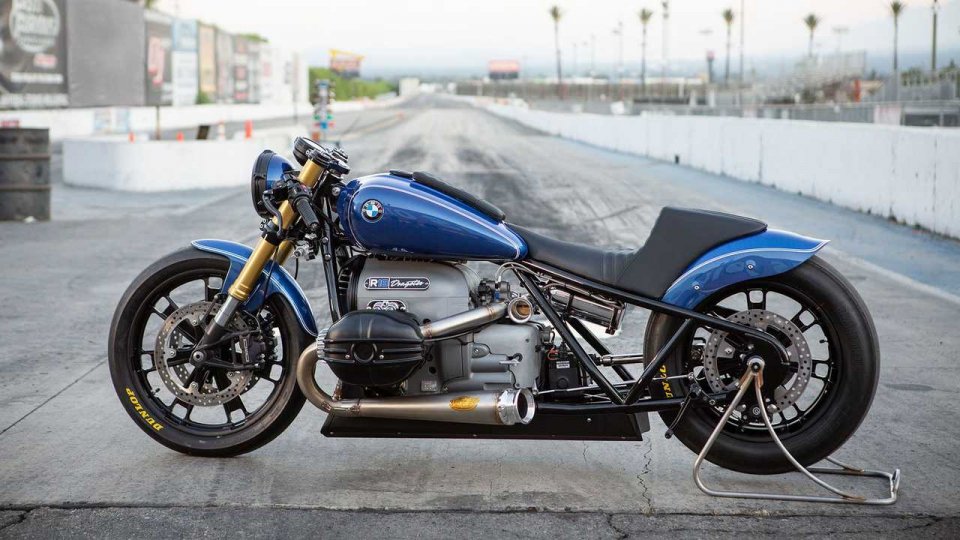 There was never any about about speedster's visual appeal. What about its speed?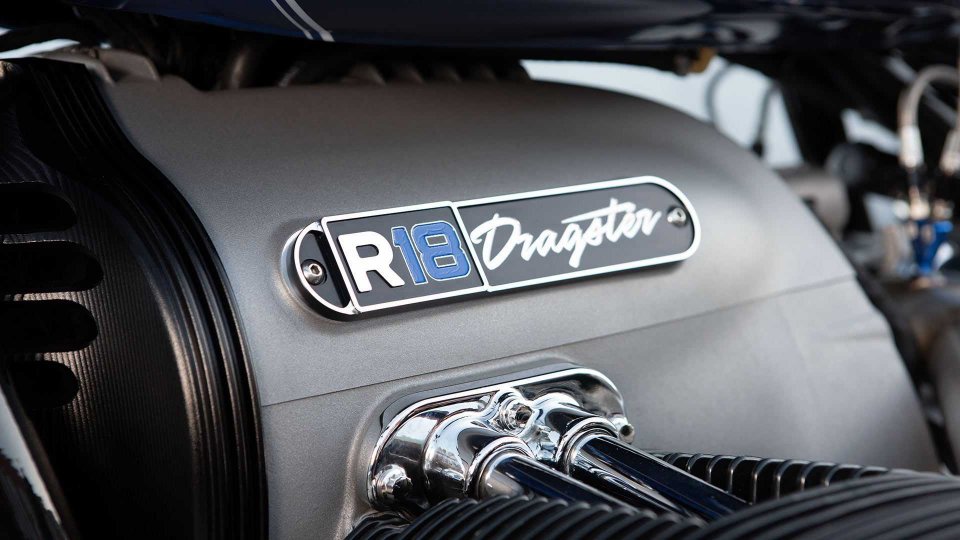 We are happy to report that the R18 does not disappoint in that regard either. This is a dragster after all. With its streamlined design and furious engine, expect all other bikes to taste dust.
A Signature Touch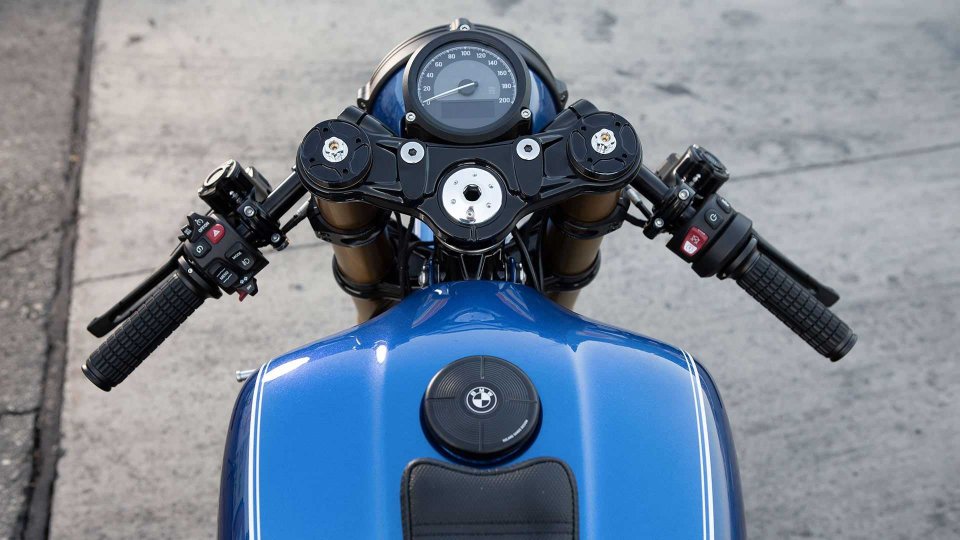 You can find the Roland Sands signature stamped on the R18. A custom exhaust is followed with Dunlop drag slicks, giving the dragster a macho appeal. Then you have the custom-milled aluminium parts that studs the wheels, the gauge, and the bezels.