These private jets are incredibly desirable luxury aircraft thanks to their hypercar-like styling, mansion-like amenities, and supersonic speed.
The Roy family struggled for control of their enormous corporate empire in the climactic scene of HBO's Succession season three premiere as they communicated over cell phones while flying at cruising altitude on their individual private jets. Aviation nerds used social media to raise concerns about the viability of such silky smooth cellular connectivity at 50,000 feet as the gripping, sharp dialogue intensified.
Gulfstream G800
Such conjecture is dispelled by the Gulfstream G800. In the world of private jets, we have unmistakably entered the next golden age. The new G800 has impressive, next-generation connectivity for both the cockpit and cabin and flies farther and faster than any aircraft the company has ever produced.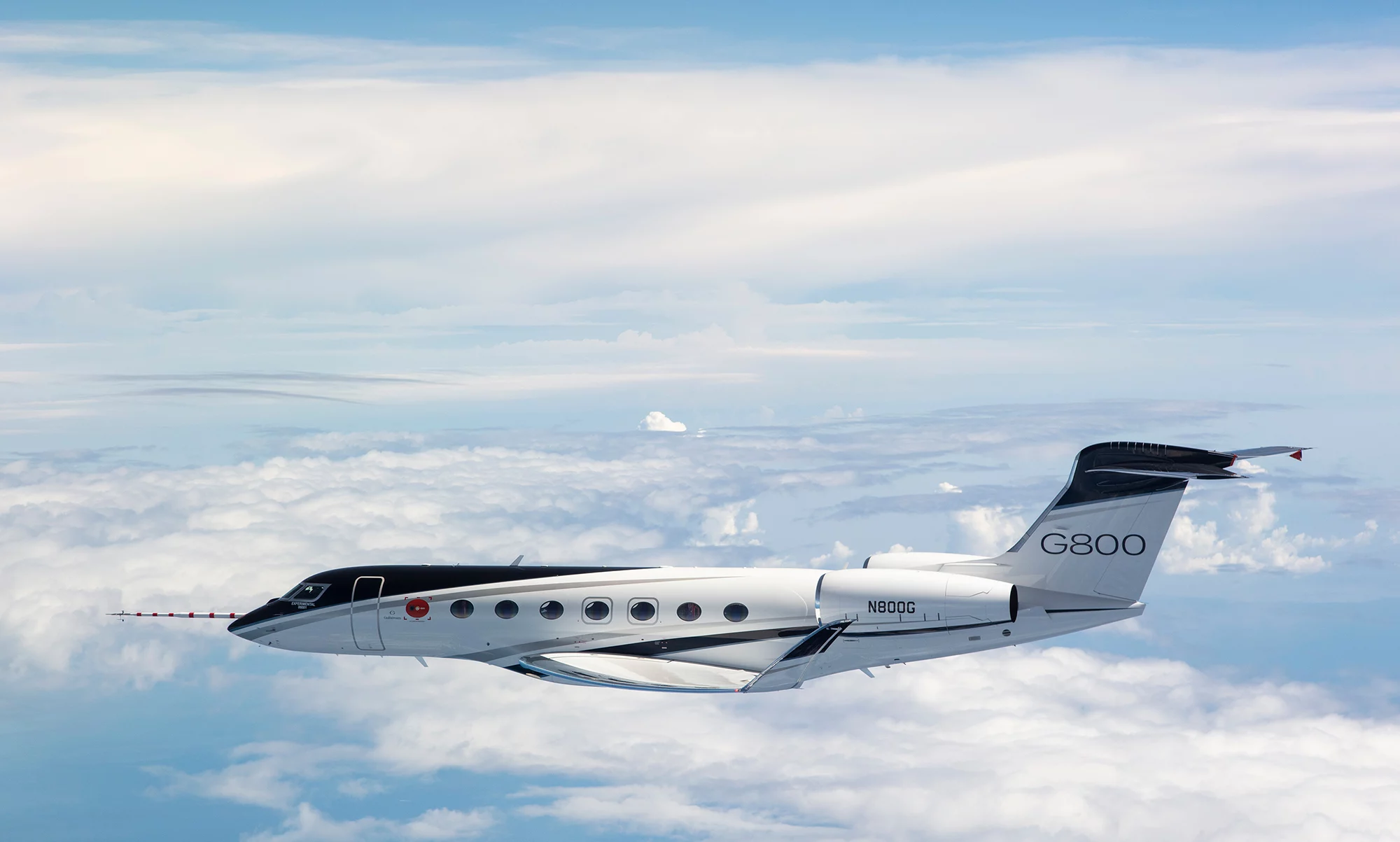 The G800 offers up to four living areas or three living areas with a crew compartment, and it is designed to accommodate up to 19 passengers in the utmost style. The jet's signature Gulfstream Cabin Experience boasts 100% fresh, never recirculated air for tycoons used to consuming all the oxygen in the space. For light sleepers, the whisper-quiet noise levels are a game-changer, and those who enjoy spotting landmarks will enjoy the 16 panoramic oval windows.
Last fall, Gulfstream unveiled new models in front of a live audience at its headquarters in Savannah. A worldwide virtual broadcast culminated in a live reveal of the first G800. The McLaren hypercar cohort is drawn to elegant proportions and smooth construction; the G800's styling is more akin to that of exotic supercars like Lamborghini than to that of a conventional Boeing silhouette.
Bombardier
If you prefer playing long-distance games, Bombardier has joined the chat. The aerospace company recently unveiled its new flagship, a private jet that recently completed a test flight at supersonic speeds.
The aircraft will travel 8,000 nautical miles at a speed of 0.94 Mach thanks to its highly effective General Electric Passport engines (9,206 miles). Owners of the Global 8000 will be able to connect cities like Los Angeles and Singapore thanks to its enviable range. Imagine traveling from London to Perth with only enough time to finish a magnum of Moet before taking off.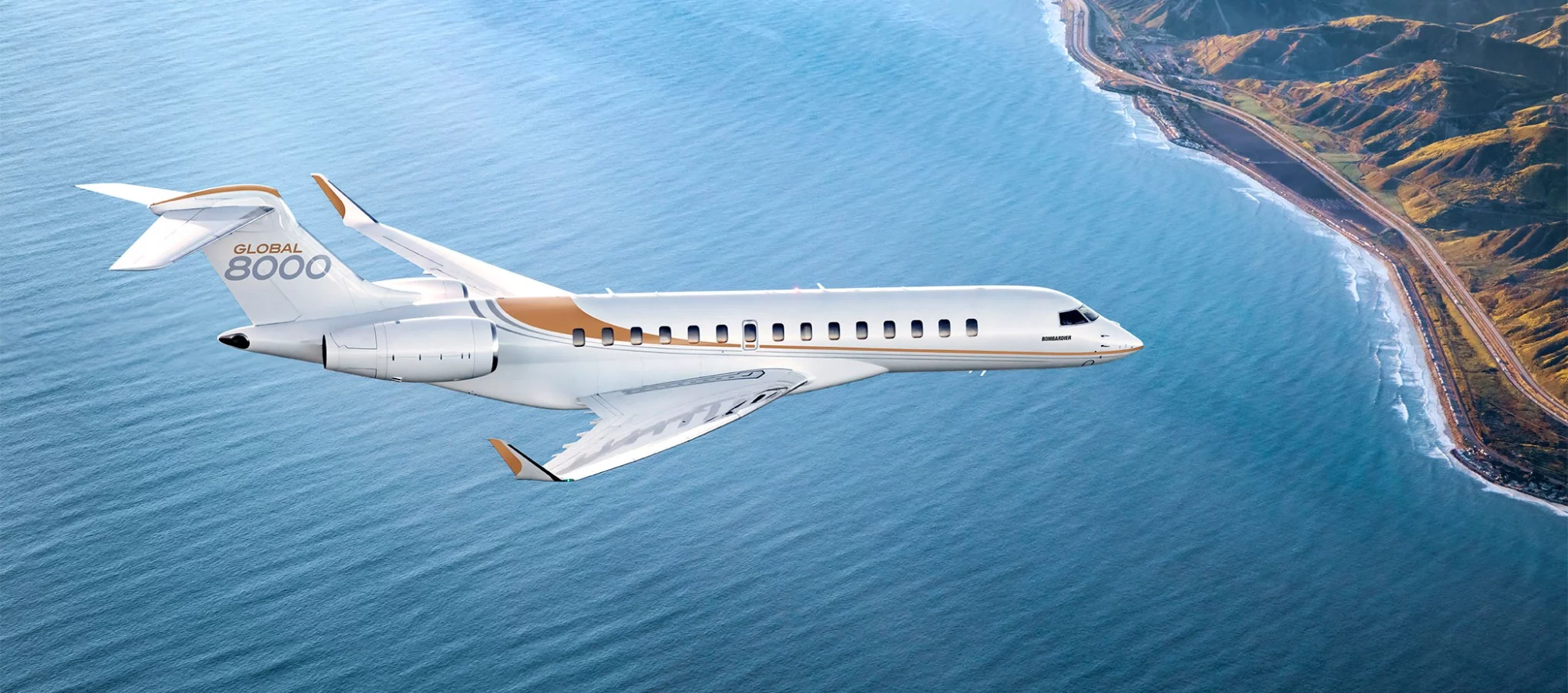 There are four separate living spaces on board: a meeting room, a dining area, a movie theater, and a bedroom. A sofa big enough to fit three people (ahem) and an enormous 4K TV for the ultimate in high-altitude "Netflix and Chill" can be found in the entertainment area, which also features Bombardier's l'Opéra audio system.
The aircraft will surpass the company's Global 7500, which is currently the largest and longest-range business jet in the world, by being the fastest and longest-range purpose-built private jet on the market.
The Principal suite, which features a full-size bed (this is not your grandfather's mile-high club), a large closet, a 32-inch high definition display, and stylish Nuage seats, is the Global 8000's most impressive feature. The bathroom is adjacent to the bedroom and comes with a standing shower, vanity, and wardrobe fit for a scene in Blade Runner 2049.
Talk about pushing the boundaries of custom liberties and liveries. The Global 8000 will be the fastest civil aircraft in operation once it hits the market since the venerable Concorde. The four-zone cabin jet, according to Bombardier, is scheduled to go into service in 2025 and has a list price of $78 million.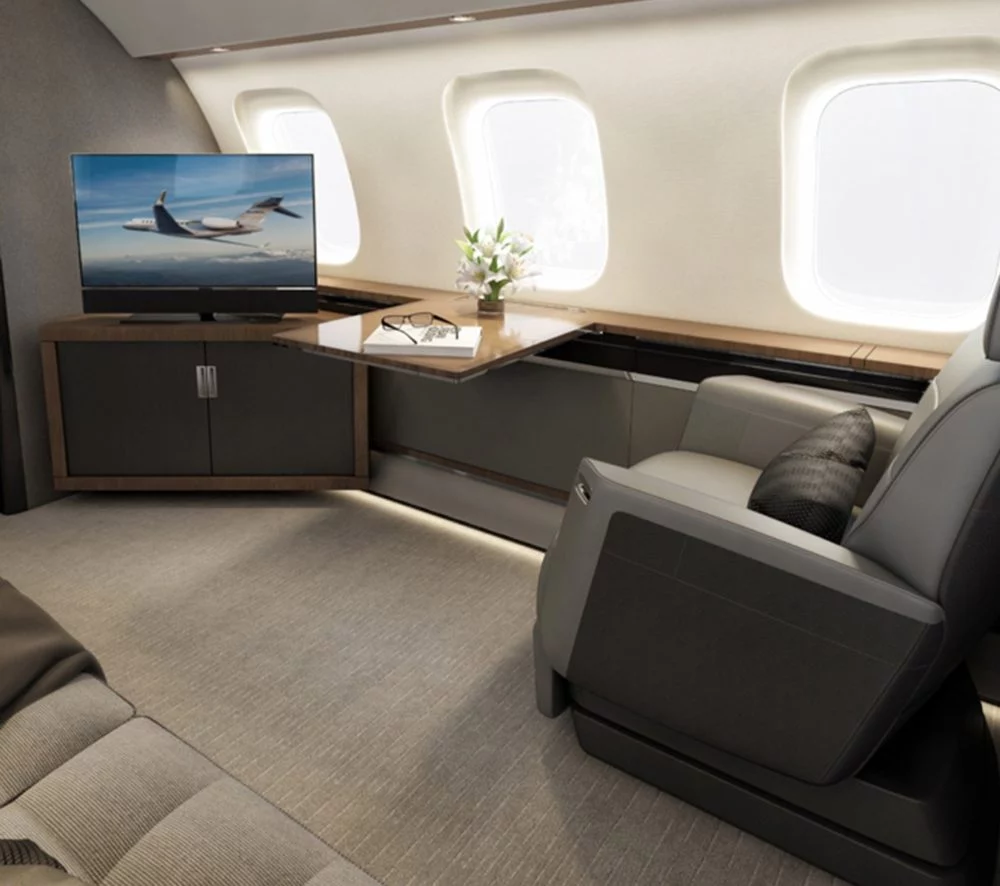 The Global 8000 is already undergoing flight testing by Bombardier, and one of its test vehicles successfully surpassed the speed of sound in May. The majority of owners won't ever fly this fast, so they advise pilots to aim for speed ranges that maximize range while minimizing fuel consumption. Still, beating out the competition in terms of speed is a rather splendid achievement for Bombardier.
At the top end of the performance spectrum, momentum has been growing for a new, fierce rivalry between Bombardier and Gulfstream. Who actually prevailed in this heated head-to-head competition? Niche customers now have an enviable selection of options and benefits to pick from. Both companies are known for being chosen by CEOs, famous people, and world leaders traveling to Davos.
Although there are strong brand preferences in this industry, Gulfstream aficionados are unlikely to switch to a Global 8000 over a G700 or G800 for just 500 nautical miles, which they are not likely to miss. An example would be Elon Musk, who reportedly ordered a new, top-of-the-line G700 to replace his current private jet, a Gulfstream G650.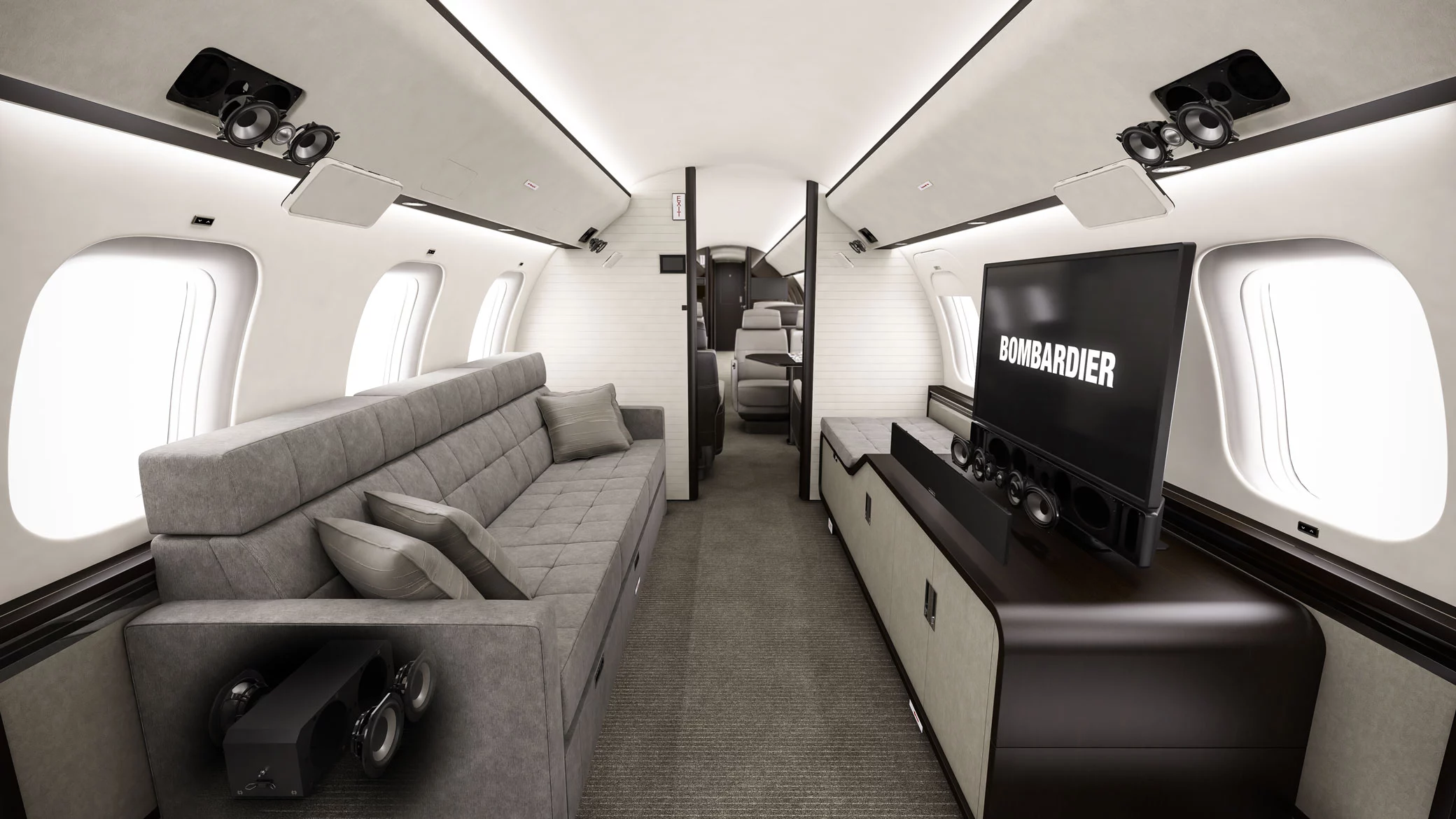 Owning a private jet allows you to avoid commercial traffic and enjoy the less-than-humiliating bragging rights that come with flying on your own terms. Even though "Tinder Swindler" type hangers-on are more likely to hire a helicopter to transport them to the Berkshire Hathaway AGM, arriving in style in your own personal pride and joy is priceless in the age of jet membership hiccups.
For business moguls who travel for both work and pleasure, or A-list celebrities in distance relationships that are suddenly manageable when a private jet is involved, the future certainly looks slick. The enjoyable benefits of private jet ownership have never felt more provocatively fashionable, from saving you from traffic jams to saving your love life. The Global 8000 will function perfectly until teleportation is developed.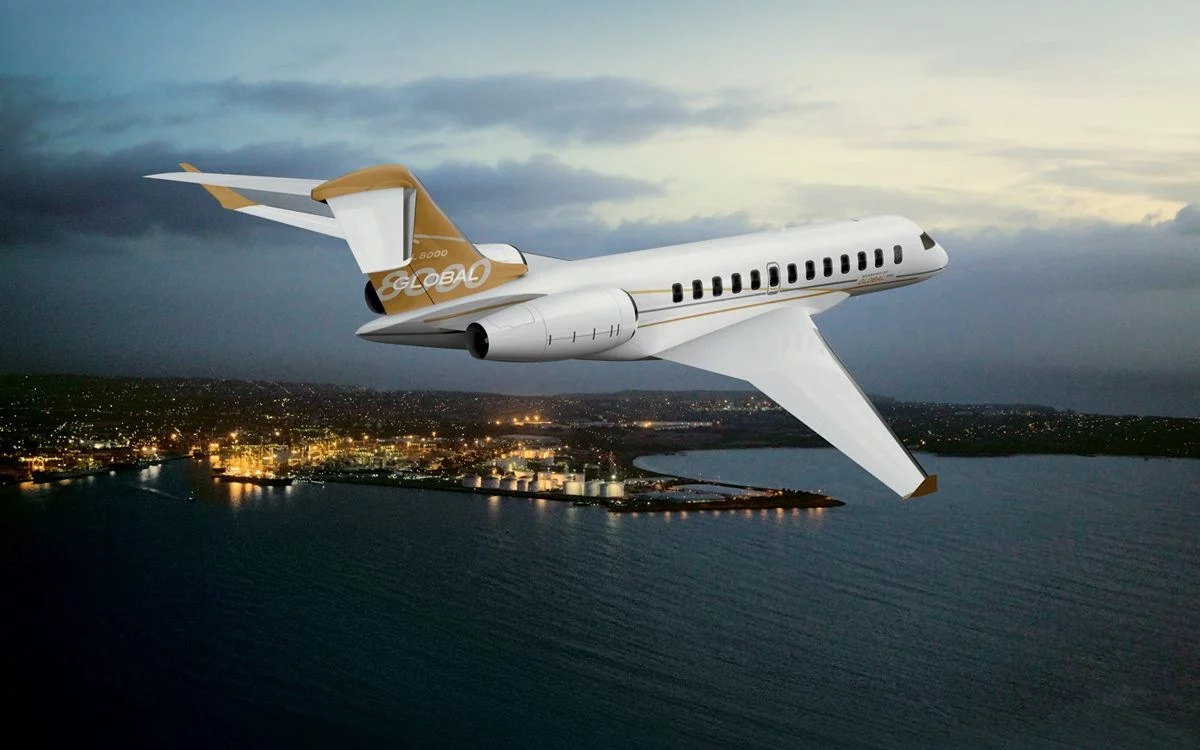 With a range of 8,000 nautical miles (nm) or 14,816 kilometers at Mach 0.85 and 7,000 nm or 12,964 kilometers at Mach 0.90, the G800 offers the Gulfstream fleet's longest range. Maximum Mach is 0.925 and is powered by high-thrust Rolls-Royce Pearl 700 engines. The G800 also offers improved fuel efficiency and more city-pair capabilities. We wouldn't be surprised if Tom Cruise's representatives have Hollywood's most well-known jet-setter on their interest list already because of the film's Mission Impossible aesthetic. The distinctive, precisely streamlined fuselage has a futuristic appearance. G800 deliveries are anticipated to start in 2023 with a standard price of $72.5 million.
This is a crucial metric when it comes to comparison because buyers looking for bragging rights frequently consider maximum range performance, even though they rarely fly anything close to it. For now, Bombardier's Global 8000 takes first place.