In her latest music video, Megan Thee Stallion shows off her sexy and stylish sides.
The 27-year-old Grammy-winning artist wears a revealing Mugler bodysuit with a plunging neckline and slits around her waist in the video for her single "Plan B" which came out Thursday.
She wears it with sheer thigh-high tights and black pointed-toe heels that match her long, ballerina-shaped black nails. The number is all black, just like the background.
Megan comes back with a similar outfit after a close-up of her white teeth as she raps the song's lyrics. This time, she's wearing a cropped, fitted blazer and revealing bottoms that wrap around her legs. She switches back and forth between the two looks all through the video, which shows her flipping her ponytail for close-up shots.
Megan changes her look halfway through by putting on a skin-colored body suit and a fancy, see-through black hat. She also seems to be naked as she wades in the water, which is a great way to show off her shape.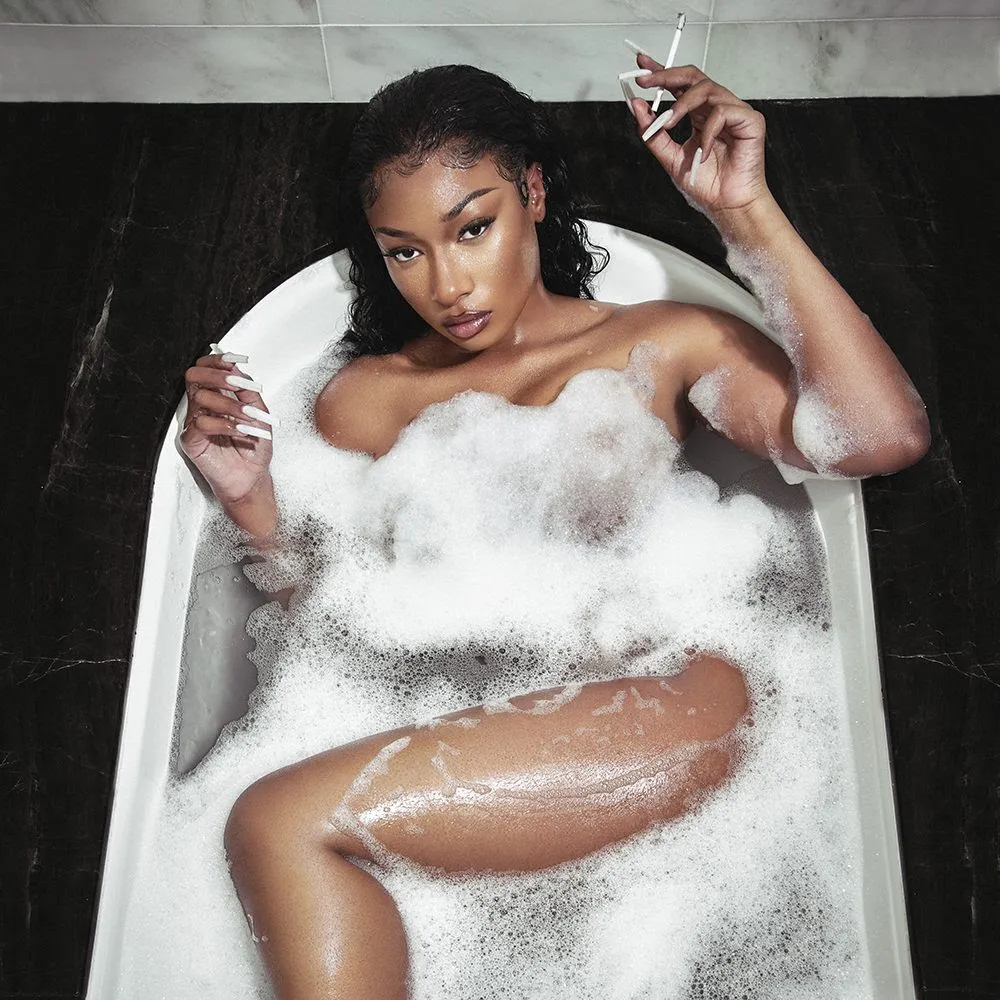 Casey Cadwallader and John Miserendino were in charge of making the video. Megan released the song for the first time in April, a few months after she first played it at Coachella.
"Plan B" uses parts of the Jodeci song "Freek'n You (Mr. Dalvin's Freek Mix)," which has Wu-Tang Clan members Raekwon and Ghostface Killah.
Pitchfork said that before her Coachella performance, she seemed to call out an ex by saying that it was "very motherf— personal" and dedicated to "to whom it may the f— concern."
Megan first teased the song on social media a few days before she performed at Coachella's first festival since the COVID-19 pandemic.
She wrote on Twitter, "I got this song that I recorded and every time I play it for a woman they start jumping and clapping". "I think I wanna perform it at Coachella for the first time before I actually drop it."