After months of waiting and anticipating, Google's high-end phones, Pixel 6 and Pixel 6 Pro, are finally here. They're both officially available for preorder starting today, October 19th, and will begin shipping on October 28th. But what is all the fuss about? Let's take a closer look at the two flagships and figure it out.
What's in the box?
The starting prices for the Pixel 6 and 6 Pro are $599 and $899, respectively. Google's pricing strategies definitely make its phones stand up to strong competition such as Apple and Samsung. The Pixels might be the best bank for buck.
Right off the bat, you can see redesigned, smaller, more elegant boxes made of recycled cardboard. Equipped with a USB type C cable, a USB A adapter, a SIM card removal tool, and some paperwork, the phones meet our expectations when it comes to looks. Both devices sport metal frames and glossy backs, and each one comes in three different colors. The Pixel 6 comes in three playful colors: Sorta Seafoam, Stormy Black, and Kinda Coral, while the 6 Pro keeps it more 'professional' and toned down: Sorta Sunny, Stormy Black, and Cloudy White.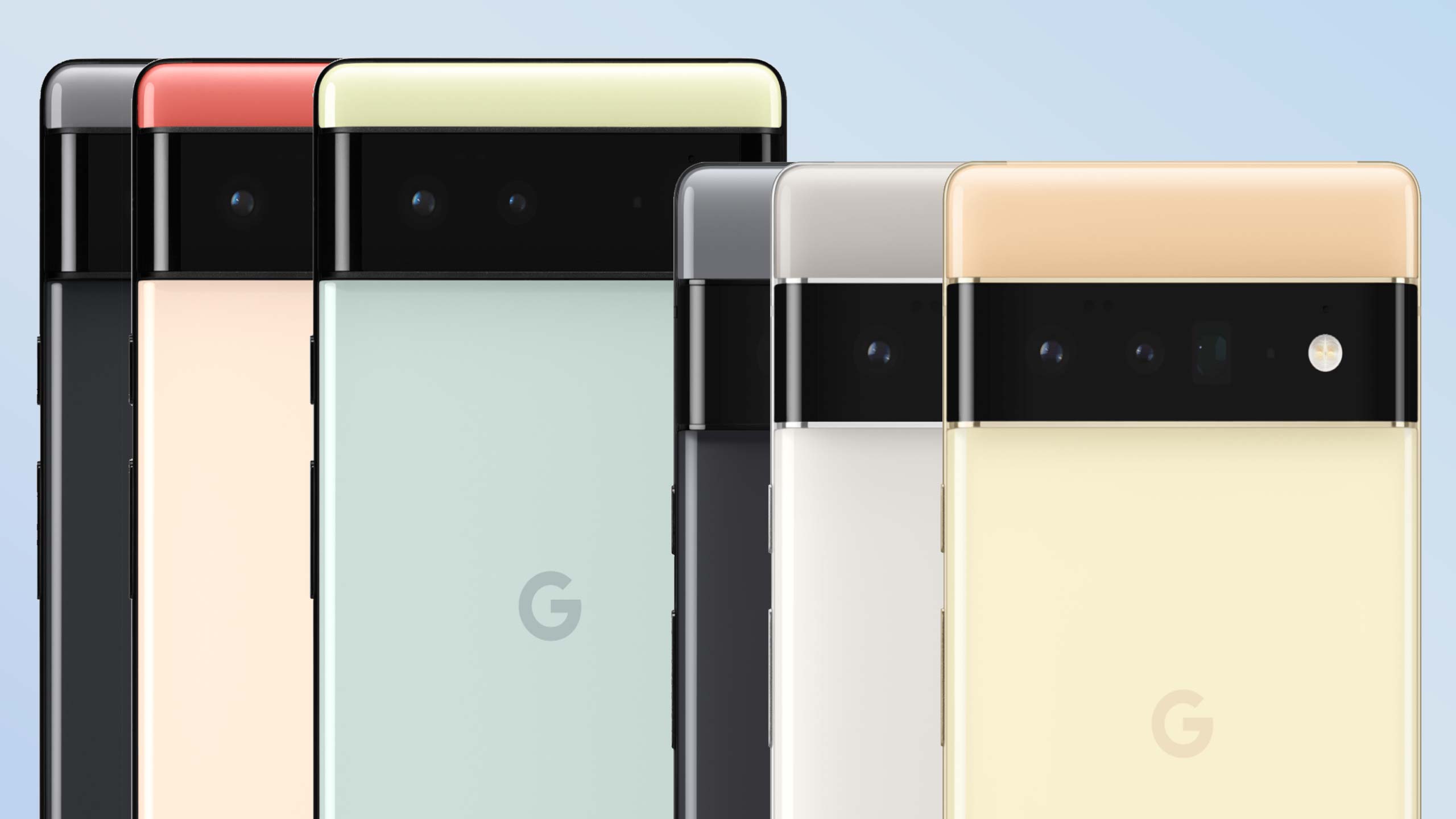 With a design otherwise somewhat generic, the feature that stands out the most is the large camera bar spanning the whole width of the phone. It looks like the starting point in establishing a Pixel design. Above the camera housing is an accented color different from what's below the bar.
What's under the hood?
They have any feature one would expect in a high-end Android, such as OLED displays, stereo speakers, 5G connectivity, Wi-Fi 6E, IP68 water resistance, and wireless charging. In addition, both have in-screen fingerprint sensors, which is new for Google.
Pixel 6 vs. Pixel 6 Pro Specs
Pixel 6: The display has a 90Hz screen refresh rate and a 1,080 x 2,400-pixel resolution. The Tensor chip delivers up to 80% faster performance than its Qualcomm-powered predecessor. It has 8 gigabytes of RAM and a 4,524-mAh battery cell. No MicroSD card slot (nor a headphone jack) in sight. You can choose between 128 or 256-gigabyte storage options.
Pixel 6 Pro: Comes with a higher 1,440 x 3,120-pixel resolution and a 120Hz refresh rate. The bigger size means a bigger 4,905-mAh capacity, and you also get 12 gigabytes of RAM. Furthermore, there's an additional 512-gigabyte storage option. In addition, the 6 Pro has an exclusive ultra-wideband (UWB) chip, which can help it pinpoint the location of other UWB devices.
Upgraded cameras
With its latest phones, Google is upgrading its imaging hardware. The Pixel 6 and 6 Pro have a 50-megapixel sensor that can take in 150% more light than their predecessor, the Pixel 5. Both share a 12-megapixel ultrawide camera, and the Pro has an additional 4x optical zoom 48-megapixel telephoto camera. However, the 6 only has optical image stabilization in its primary camera, while the 6 Pro has in all of its lenses.
The 6's 8-megapixel selfie camera can shoot in 1080p at 30 fps, while the 6 Pro's 11-megapixel sensor can record in 4K at 30 fps. The exciting new camera modes simulate fast motion and long exposures so you can experiment with creative shots.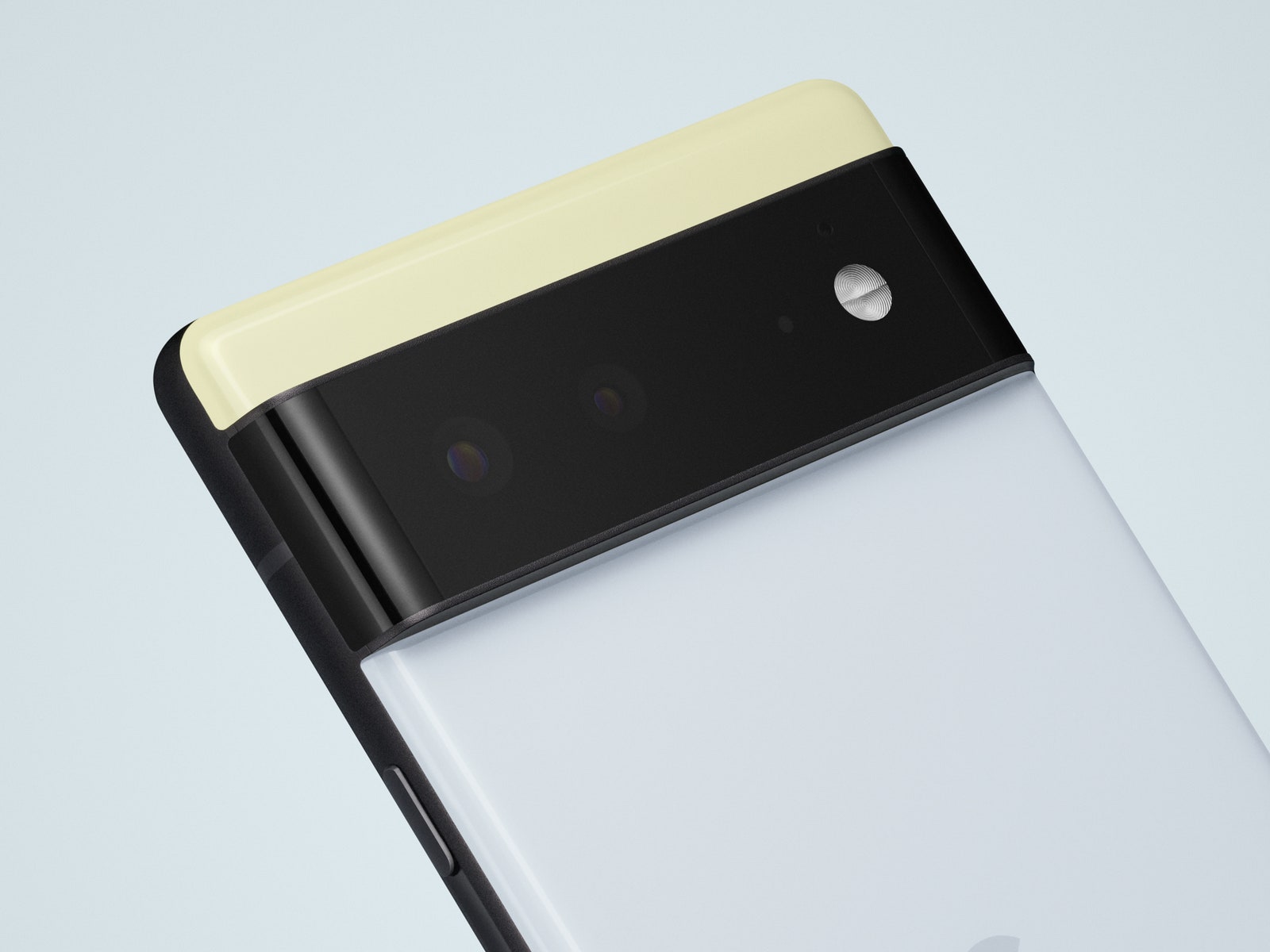 Both phones share almost the same camera, operating system (Android 12), and very similar features. In addition, they're both promised five years of security updates. So, when choosing between the two models, it really comes down to this question: 'Do I need/want that little bit of extra of the 6 Pro?'
What's your pick?