The Pete Davidson Met Gala look of 2021 was truly intriguing, yet what is the story behind it? Metropolitan Museum of Art is the yearly venue of the Met gala. The primary purpose behind it is to collect funds for the museum's costume institute. 
About Met Gala 2021
The Met Gala that happened in 2021 focused on celebrating American fashion and all other things in that particular way. The Wendy Yu Curator is in charge of the museum's costume institute. Andrew Bolton felt a need to reexamine the fashion and identity of America and the people living there; it has gone through several changes in the last few years as a result of social justice and political movement
About Pete Davidson and his Met Gala 2021 look 
Peter Michael Davidson was born on November 16, 1993. He is an actor, an American comedian, and a writer. He was a member of the cast of Saturday Night Live on NBC. The late-night sketch comedy series for eight successful seasons ran from 2014 to 2022. He started his career in the early 2010s. With a few guest roles on Friends of the People, Wild 'n Out, Brooklyn Nine-Nine, and the Guy Code.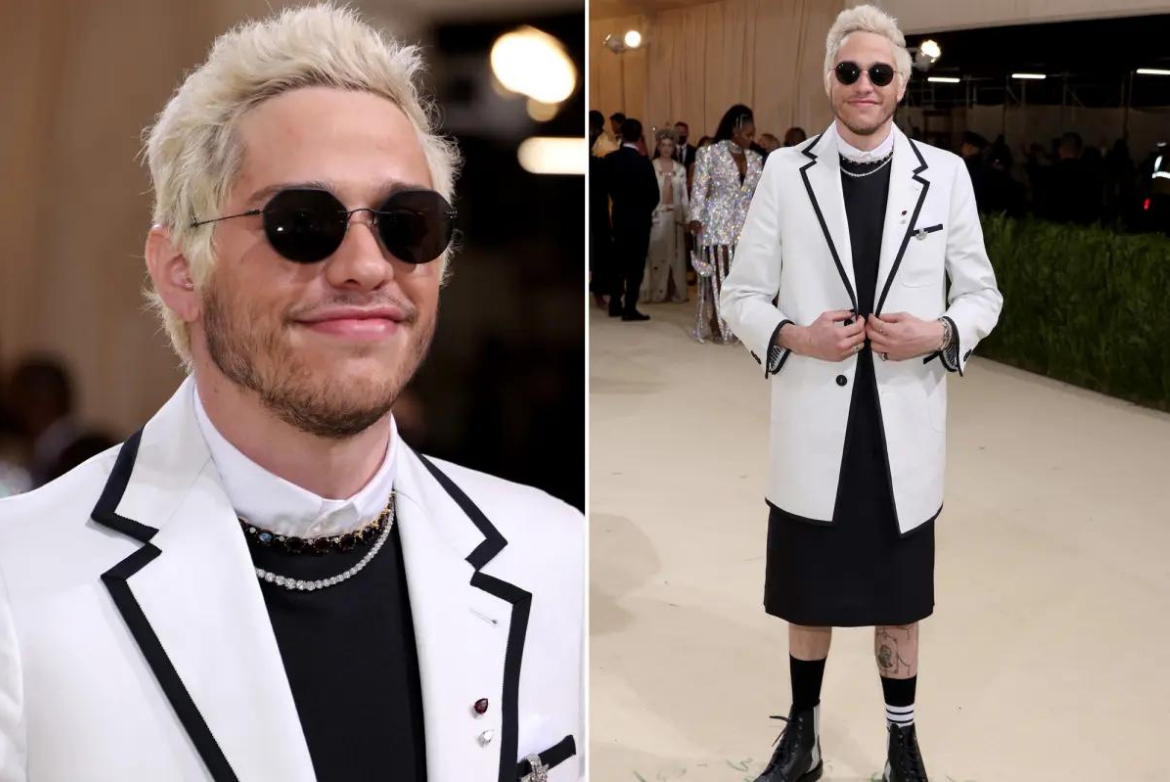 Pete Davidson has nicely cleaned himself up for the Met Gala, 2021. Seen wearing a shiny dress, Pete posed with pride.  Thom Browne was the sole creator of the jaw-dropping suit. The previous year, the comedian was also seen experimenting with his style. All the credits go to Britt Theodora, his stylist. He wore a T-shirt by The Vampire's Wife suggested by her the previous week, and it was a purple bode knit cardigan coupled with a pant with bold prints by Somdusca to appear in The Tonight Show that starred Jimmy Fallon. By styling that way, he brought up his love for fashion to an appreciable level.
More Thoughts on it
Theodora brought up the same risk-taking theory to the Thom Browne look of Pete Davidson. Theodora told Vogue that they felt that the dress presented the identity of Thom Browne as a famous American designer who has constantly broken various norms and boundaries.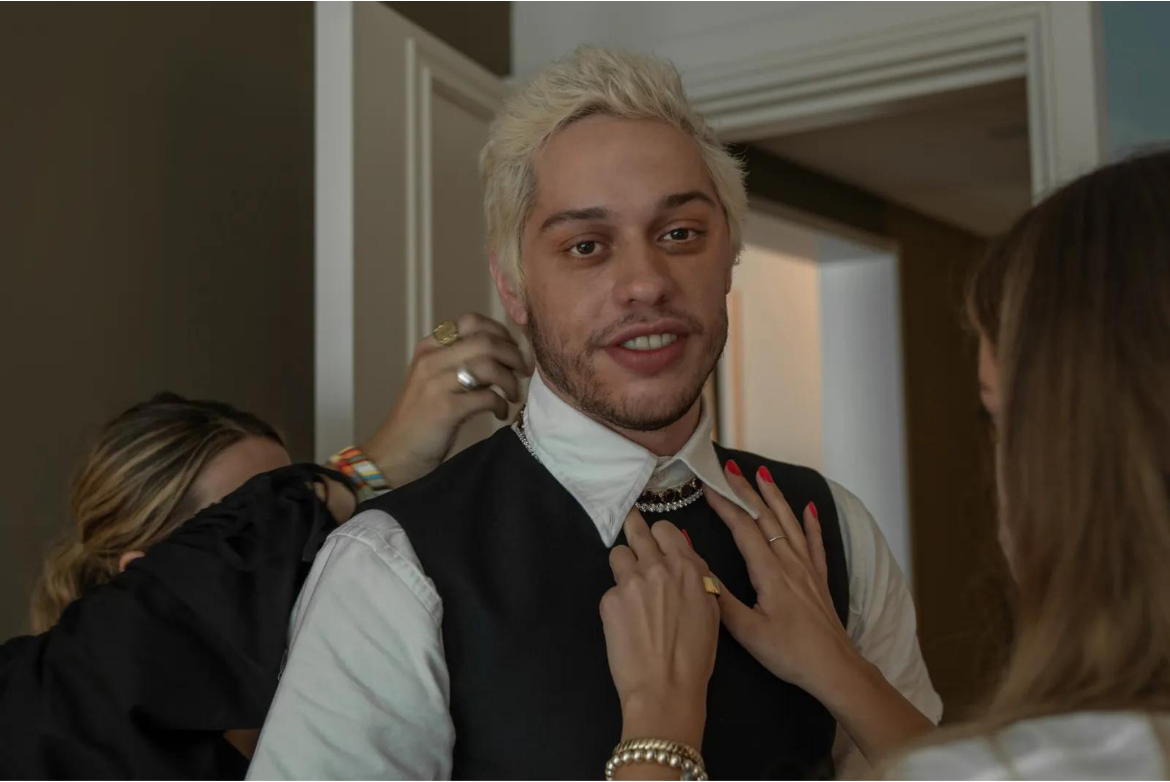 There was a much deeper meaning to the look of Pete Davidson at the Met gala. It was held only two days following the 20th anniversary of the attacks on September 11th, 2001, in which his father, Scott Matthew Davidson, who was a firefighter, lost his life. To honor and respect him, Pete wore the birthstone of his father in the form of a unique and antique neckpiece by Fred Leighton, garnets, and customized lapel pins that looked as if they were floating in the sky.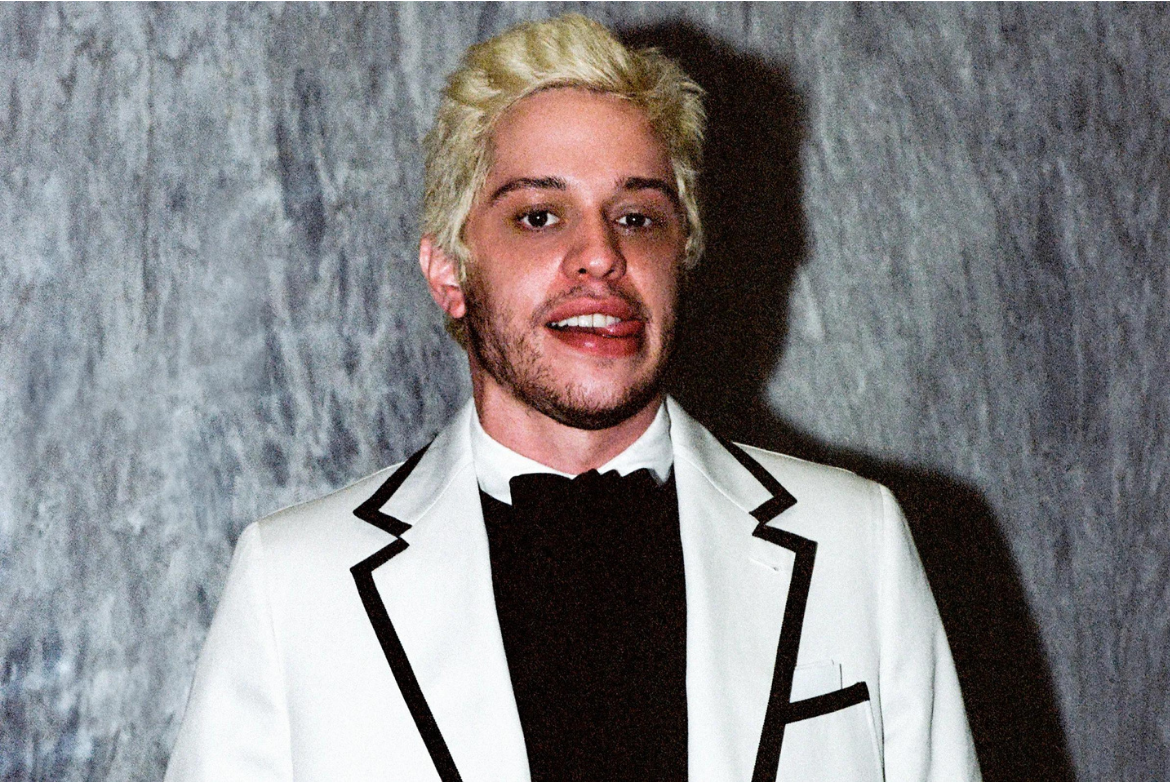 Theodora said that they wished to pay tribute to his dad. The necklace worn by him stood out because of the garnets that appeared to be black diamonds, but as and when the light hit it, a person could see a few hints of red, which felt patriotic. 
Related Topics: Top 10 Most Memorable Male Met Gala Looks In History