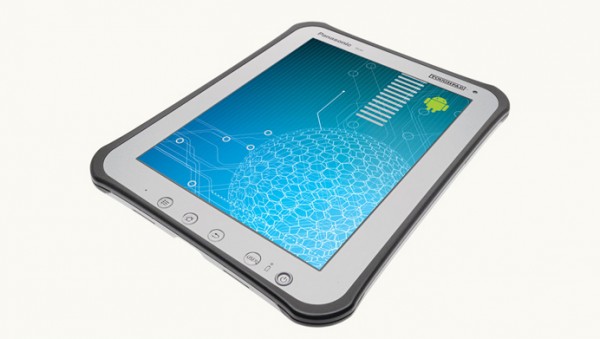 Highly portable and endlessly elegant, the Toughpad tablet holds claims to being as close to indestructible as possible. For starters it doesn't need any screen protection, and you don't have to worry about cases or other protective accessories. This tablet is said to withstand most physical abuse – not that any physical abuse towards it is encouraged. (but it does make drunk-typing safer, since dropping it won't really affect it that much.)
It features:
[list_icon color=brown type=icon_plus]
4G LTE Broadband Connectivity
Rugged MIL-STD-810G Design
Embedded Hardware Security
Mobile Device Management
Business-class Service and Support
10.1″ XGA multi-touch matte display
[/list_icon]
The Toughpad A1 tablet is shipping in summer 2012, and the Toughpad B1 tablet is scheduled for a fall 2012 release.