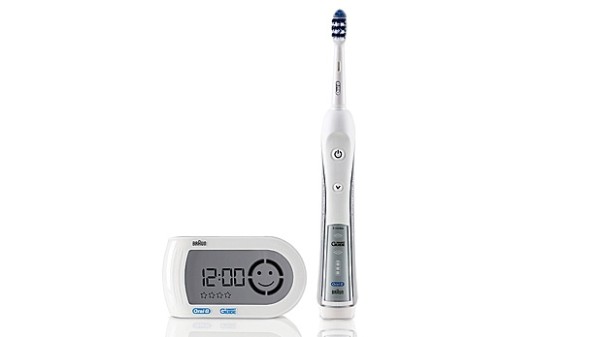 The revolutionary technology combines the familiar brushing motion of a manual brush with the comprehensive power of advanced triple zone cleaning action, for an efficient and effective whole-mouth cleaning.
The unique brush head design has 3 cleaning zones, while the 5 functions you can select will let you choose what kind of cleaning you want: Daily Clean, Deep Clean, Sensitive, Whitening, Massage. It apparently removes 100% more plaque, which kind of makes us less trustful of percentages and the overall efficiency of normal toothbrushes. It kind of also reduces gingivitis up to 3x better than a regular manual toothbrush.
Leave it to Oral-B to advise against going manual, heh.