Style. Steel. Strength. G Shock's new GM110 wristwatch combines the very best of fashion and functionality, finishing off with a rugged appeal. The new watch follows in the rich legacy of the lifestyle brand.
Heavy Metal Watch
The GM110 does not hide its uber masculine appeal. It is tough and not shy to show it off.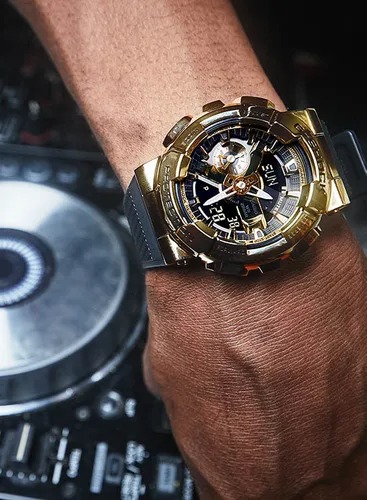 The bezel is forged from real metal chunks with gold ion plating. Each metal piece has been cut and polished to reflect the high standard of sophistication. The dial features a quadruple-layer moulding to create a sense of real depth. The metallic colour tones in the dial elevate the watch's industrial aesthetic.
Lightweight Wear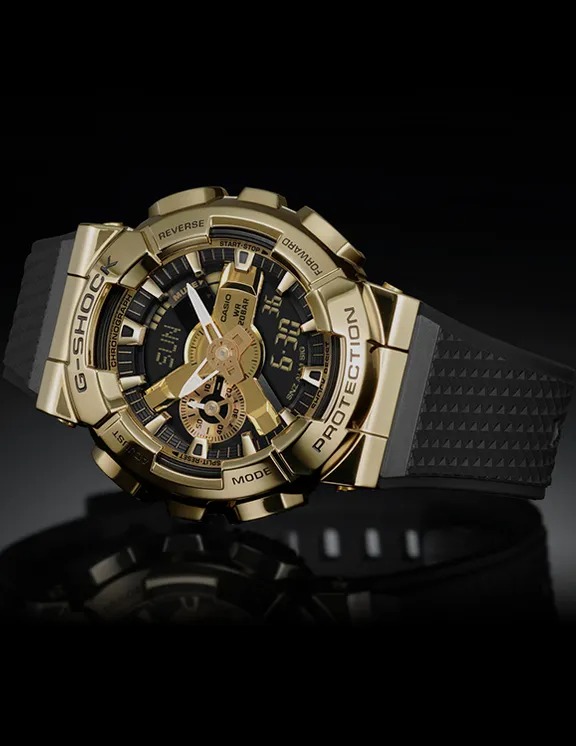 For all the metal used in the bezel and dial, the GM110 goes super light with the wrist band. It is thick and patterned to complement the bezel. But the lightweight resin makes it easy to wear on your wrist. All day long.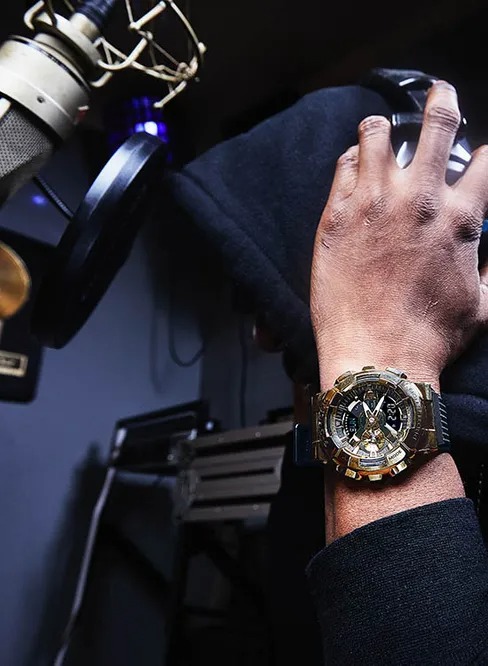 The functionality of the wrist band is matched with the dial's Super Illuminator feature. No matter which cave or underground tunnel you find yourself in, the face of the watch lights up with bright LED.
The new G Shock GM110 will surely appeal to the tough guys as well as those with a sense of style. The watch retails for $230.