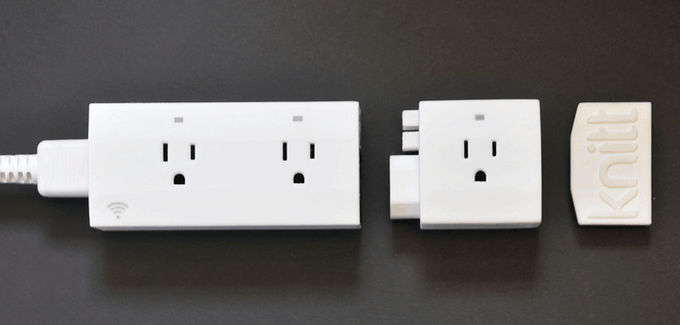 KnittBar: Smart, modular, low profile
Gone are the days when every electric device came with a standard power plug; now you have USB charging, regular outlets and a surge protector to make sure everything's okay after a thunderstorm. Furthermore, a WiFi signal extender is welcomed everywhere you have a gadget powering up. KnittBar promises to cover all the bases, furthermore adding smart functionality to each modular element.
The system works by a modular architecture; you can add, remove and compose a complete charging infrastructure according to your needs. The standard package includes a regular power outlet, USB fast-charging ports, a wifi extender and a surge protector. Modules can be attached to each other in any order, preserving functionality.
Each outlet can be individually controlled and monitored. KnittBar comes with a dedicated software app that provides info on ports, as well as ambient temperature, humidity and other factors that might influence how your devices behave upon variation. USB chargers can automatically shut off upon full charge of batteries, and can be programmed to start charging at a certain time to make sure you leave home fully powered.
Future functionalities advertised by developer list a smoke detector, battery bank, night light, motion sensor and rectangular modules.