There's something motivating about a rugged, minimalistic military clock silently counting away seconds on the wall. Used mostly in mess halls and conference rooms in the military, you can now have your own military wall clock with a mock altimeter reading to boost your motivation through the day.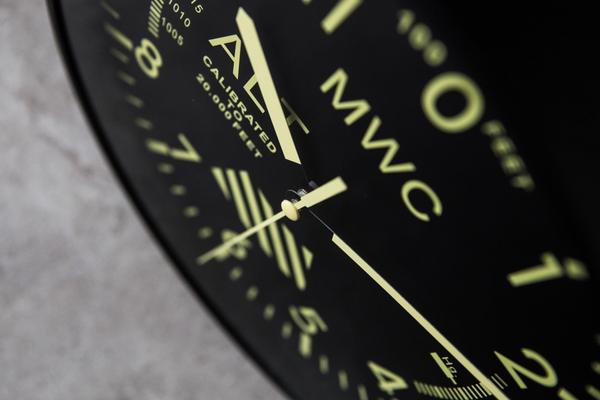 Have it sit in your office, garage or workshop – the design will fit pretty much anywhere where work is happening. Made by MWC, the wall clock features a silent tick movement, so you will be able to concentrate without getting a Chinese water drop effect.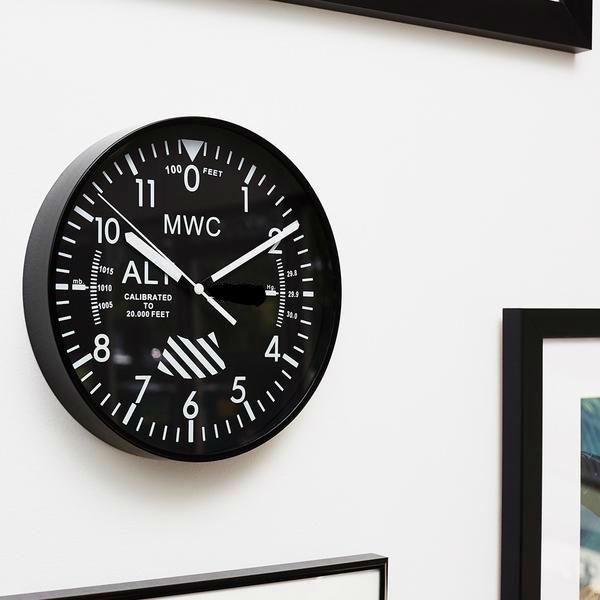 The clock is roughly 9 inches in diameter, and thus can easily fit between framed pictures or in a small empty area of any wall. Currently, there are three colorways available, with prices starting at about $44. We are particularly fond of the high-visibility fluorescent paintjob, but have a look and see for yourself.
More of an avid Top Gear fan? You might also like the MWC airspeed indicator wall clock.