There is perhaps no name that spells lightening speed as the MV Augusta. The brand has created a rich legacy of racing bikes that have taken us closer and closer to the wind. Such is their legacy that none other than Lewis Hamilton, current and multiple Formula 1 champion, has given his name to one of their bikes – the LH 44.
The reason why MV Augusta has been trending of late is because a single, exclusive model released by the bike, F3 800, has gone for $112,000 to a collector. Now you may wonder what's the big deal about a one-of-its-kind sports bike getting top dollar from a collector?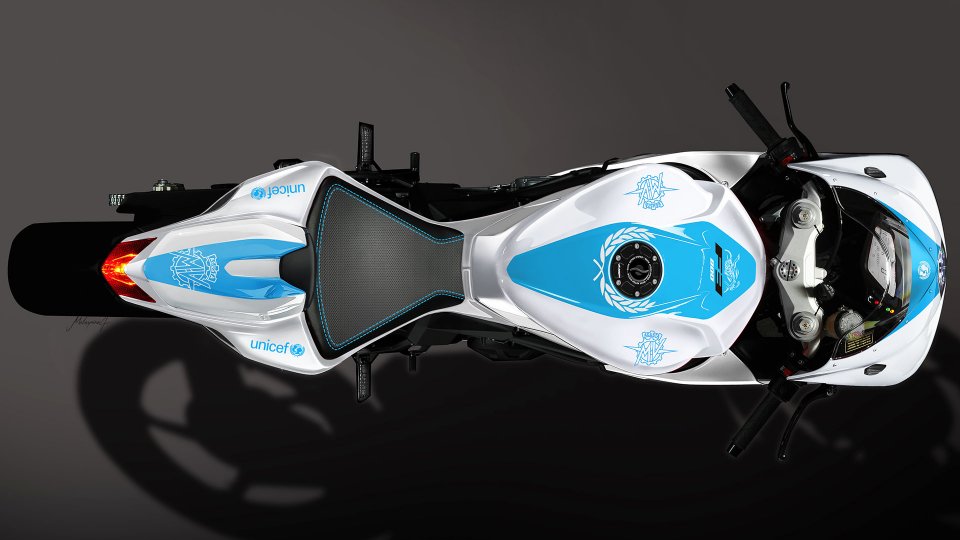 Well, the entire proceeds from the sale will go to UNICEF Italia to help vulnerable children all around the world. Who says that speed cannot do some good.
Coming back to the exclusive bike, the F3 800 boasts a 798cc inline 3-cylinder engine that blasts 150 hp at 13,000 rpm, powering the bike to nearly 150 mph.
"I am so happy that our special F3 800 for UNICEF Italia found such a generous buyer. All our motorcycles are hand-crafted, and it takes an incredible amount of pride, passion and experience to manufacture one," said MV Agusta CEO, Timur Sardarov.
Look like it's a win win for all parties concerned – the collector and the charitable cause.