The Mühle-Glashütte Panova Grau showcases the very best of German engineering. The wristwatch has a clean design, a sophisticated style, and no unnecessary gimmicks. This may just be the what the modern man needs.
Exquisite German Time-Keeping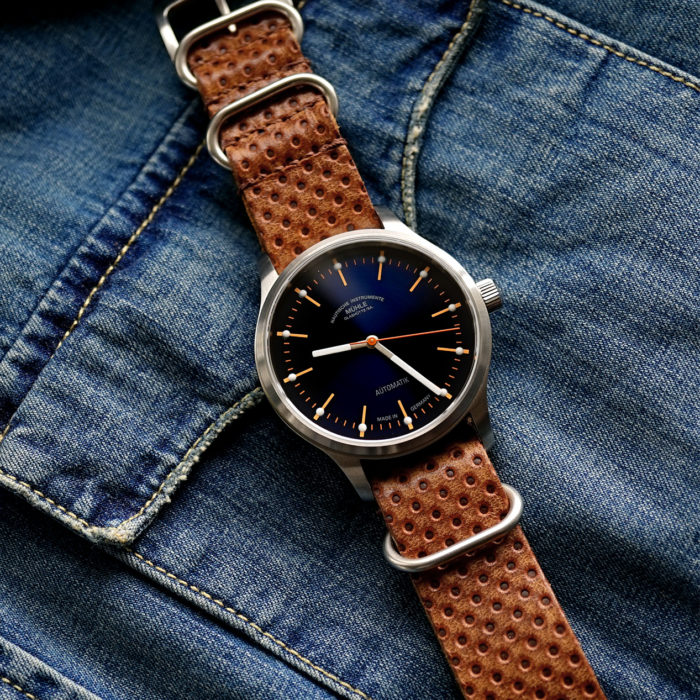 There is no doubt about the legacy of German engineering. When those same principles are applied to a men's watch, the result is a modern classic.   
The Panova Grau strikes the fine balance between class and economy. Aficionado's will certainly appreciate the value for money offered by the timepiece. It feels light and almost weightless on the wrist. The leather strap beautifully balances the round, flat dial.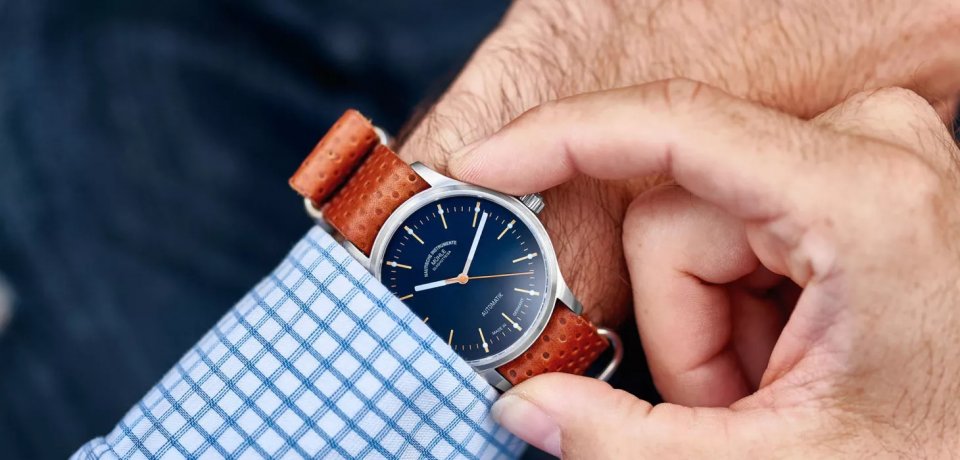 What immediately stands out is the colour contrast. The brown strap only serves to highlight the smart dial. The design takes it a notch higher with orange time markings. Then you have the silver hour and minute hands that adds a touch of sparkling style.
The Panova Grau is certainly not a budget watch. Not by any stretch of the imagination. Instead, what it offer is high end precision and movements at an affordable price.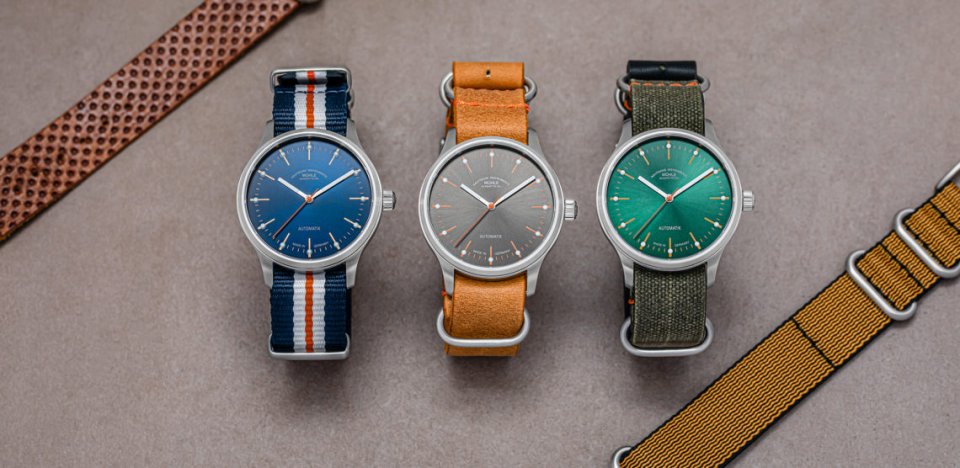 Comfort, sophistication, and price. All combine together for the German engineered watch.
The Mühle-Glashütte Panova Grau retails for $1,000.