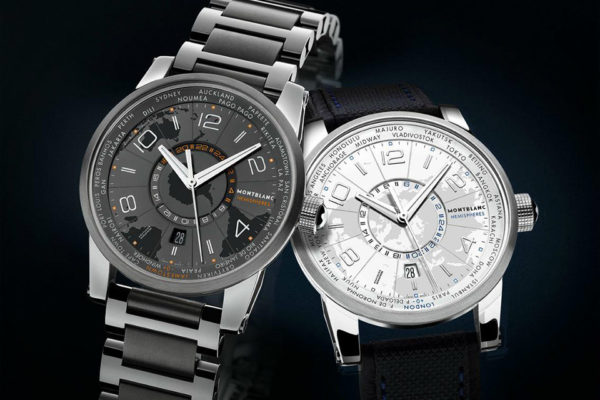 These watches make a very bold promise: that they can show the time all around the world at once, threatening to overpower your old, only three time-zone-display watch.
In addition to the standard 12-hour face showing the local time, these watches feature a flange around the dial bearing the name of 24 cities, each of which represents a different time zone. A 24-hour disc turns at the center of the dial, corresponding to the cities on the flange.
You can choose between the Northern Hemisphere and the Southern one, depending on what your needs are, time-wise.