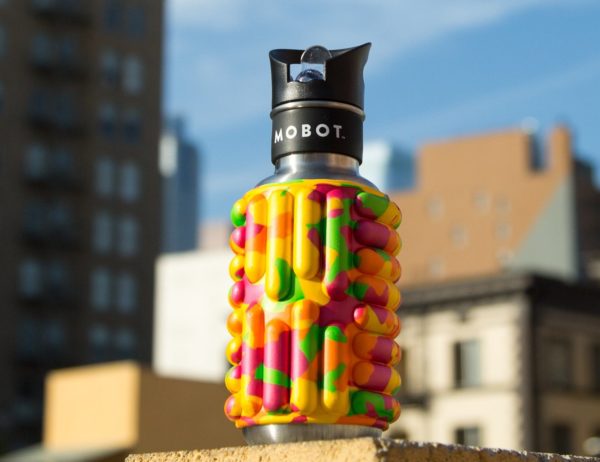 The Simplistic Foam Roller Water Bottle
Simplicity is never a bad thing. If it gets the job done, then the item is enough. If it adds a little more extra, than simplicity becomes amazing. We talk about a water bottle that can also massage you after a manly and well deserved work out session. Also, it's all eco-friendly. Pretty amazing, right?
It's called MOBOT, it is, of course, portable, so you can take it with you wherever you decide to take your talents at. The only thing you need to ask yourself is if you're giving all you got. But always remember, rolling also means hydrated. Muscle tissue stays resilient and pliable if laid a helping hand.
I don't think we need to remind you why water is great and why the most vital part of body and mind training is remaining hydrated at all times. But we'll say that if you disconsider this advice, you'll want someone like MOBOT around. It's available in 1.2L and 0.8L capacity, fit for your needs.
The bottles are made from 18/8 high quality, FDA approved food-grade stainless steel. In short, it's fully safe and guaranteed for. Inside, your drinks will remain colder for a much, much longer time than usually. Oh, and we shouldn't forget that MOBOT stands for "mobility bottle", a bottle rolling along with you.