Do you know Jimmy DiResta? Neither did we, until we've seen what his hands can do when coming in contact with the right materials and equipment for tool making. As a designer but also movie producer, DiResta manages his own youtube channel where he shows off what 40 years of experience in tool making can provide.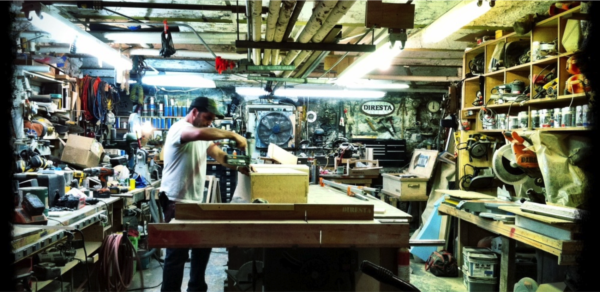 One of the latest clips shows a restoration of a fireman's axe: polishing and branding the head, building the handle from scratch and also building a leather wrapper for the head of the axe.
Check the video below
Although the clip is 12 minutes long, the restoration process is so mesmerizing that you will hardly feel time passing by. A few screeching sounds of the vertical wood cutter might be louder than expected, so headphone users – lower the volume a bit.
DiResta's youtube channel contains numerous mesmerizing restorations like the one above, as well as tools built from absolute scratch. Various combinations like this AK47 Guitar can also be found there, so make sure you check out the channel.