Seemingly boarding the "Mad Men" train, designers planned out, for the most fashionable fellas among you, a year full of class and sophistication when it comes to hairstyles. Still, I've seen some male models pulling off the casual, "artist" hairstyle, so this year's trends seem to cater to everybody's preferences. Along with indicating the trend, I'll also give you a few pointers on how to achieve the look.
1. First off, the iconic Mad Men look – the slick comb over. I've seen it over and over on the runway, at Dior, Gucci, Prada, Raf Simons, Dries van Noten and many others. This look is really classy and it goes well with a more mature outfit, like a well tailored suit, or a Tommy Hilfiger type of outfit, for a more casual appearance (a nice shirt, 3/4 casual trousers and some loafers); sure you can wear dark colored jeans instead of trousers. The haircut really stands out, so you don't need to overcompensate.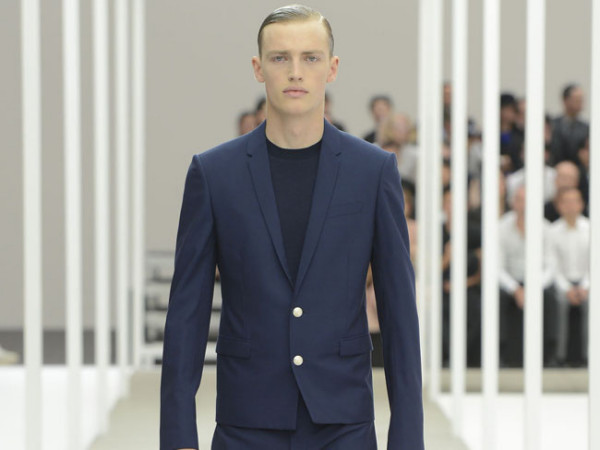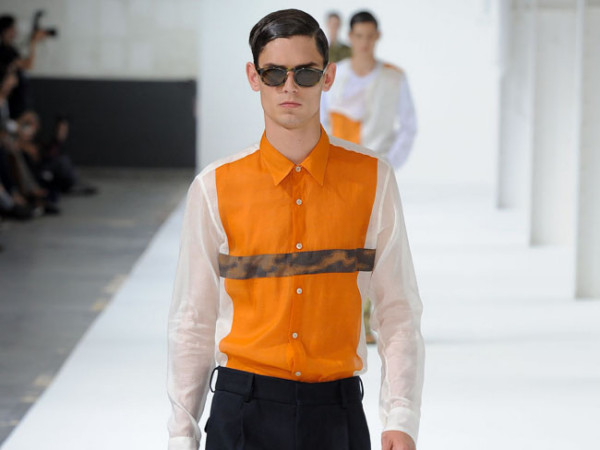 How to get it: The advantage to this look is that it works with different hair lengths. You may want to start off with "after-shower" damp hair, to make it more manageable. You'll need a fine tooth comb and some hair oil. Start parting your hair from above the corner of your eye (whichever side you prefer) and repeatedly comb through it to the other side, until you get the parting straight and no hair is left at chance. Then, start applying oil with your fingers, little by little, while combing it through all of your hair. If you apply it directly on dry hair, it might not stick as it should, so try wetting it a bit beforehand. Instead of hair oil you can use hair gel, but it will run out faster if you're trying to get that slick look.
2. The short crop. This is probably one of the most versatile hairstyles. It goes with everything and it's really easy to obtain. Nevertheless, designers like Armani, Givenchy, or Viktor and Rolf have not let this one go without paring it with some nice business suits, or just plain jackets.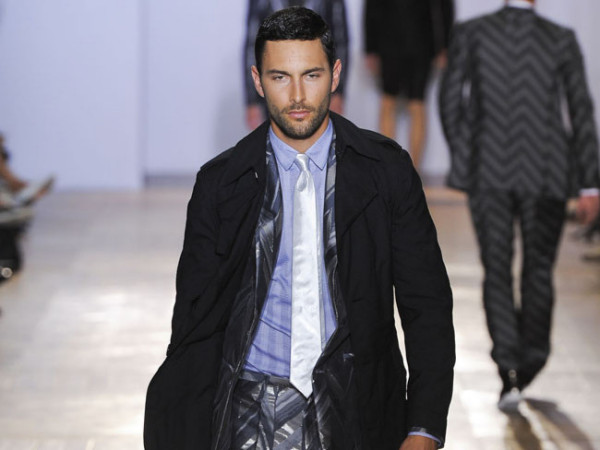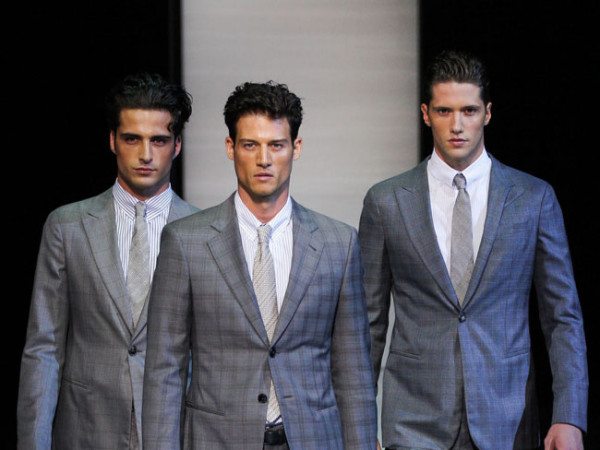 How to get it: You'll need a brush and some hair gel (I didn't say there's no work involved!). If you're working with more than, let's say 1.5 inch hair, you should try brushing it towards the top of your head, to give it a little volume and make it more sophisticated. Only use the gel to make it cleaner and make it stand still, but don't overdo it. If you're hair is about an inch long, you can try side parting it, but keep it a little messy, don't give it the Mad Men vibe, you don't want to make it seem like you've put too much effort into it.
3. Medium and messy. Here's where the 90's come into place. When I see this haircut, I cannot stop myself from thinking about Peter Andre's "Mysterious Girl" video, because this is what this hairstyle is all about. I know some of you guys can pull it off, especially if you have a balanced and well defined facial features. It even works on curly hair (I think it looks really cute, actually)! Sure, it's not always about the middle parting, you can even go a bit bohemian with it, leave it at its will. Armani was the designer who proposed this style for the spring and summer of 2013.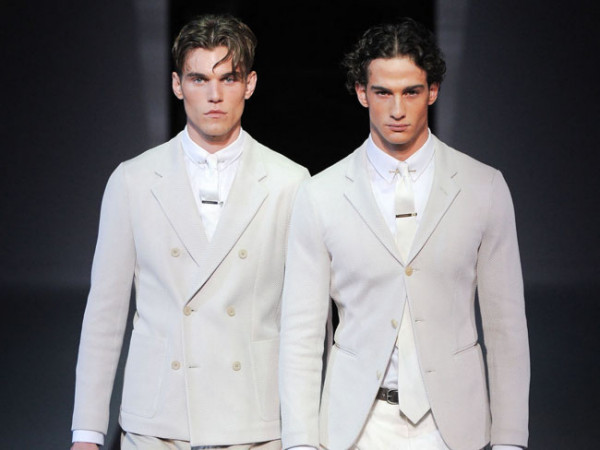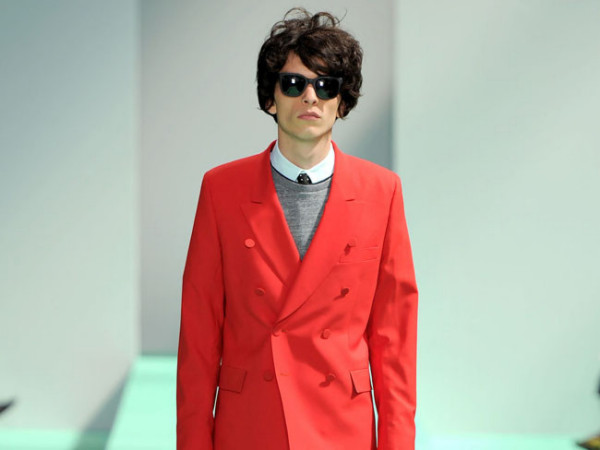 How to get it: If you don't already have a middle parting, I would advise starting off with damp hair. You'll need hair wax, a brush, a blow drier and a flattening iron (optional). Start by parting your hair in the middle with your fingers (it doesn't have to be perfect!), then continue by blow drying it towards the top of your head for a few seconds. Your bangs should start framing your face little by little, as your hair dries. Apply some hair wax to make the hair stand still, but don't make it look slick. It should be casual and natural. Continue blow drying it and finally pull your fingers through, downwards. The flattening iron is a solution to very messy hair, and bangs that won't do what they're told. Don't overheat it; I would say up to 170 C is fine.
If you're not a fan of the middle parting, for the more effortless look, I would say just brush the hair backwards as you're drying it. Then use a tiny bit of hair wax, just to smudge the hair.
4. Quirky quiff. This is probably one of the most common hairstyles I've seen guys wear in the last year. Especially younger guys. This hipster-ish haircut goes well with some… oh, surprise, surprise… casual, hipster clothes. I've got to hand it to them. If you're the proud possessor of a beard, geeky glasses and a scarf, this hairstyle will look great on you. If you're a little more conservative and your hair isn't very long, this cut will also look amazing with a more simple outfit. This haircut was featured on shows like Hermès, Ermenegildo Zegna and Roberto Cavalli.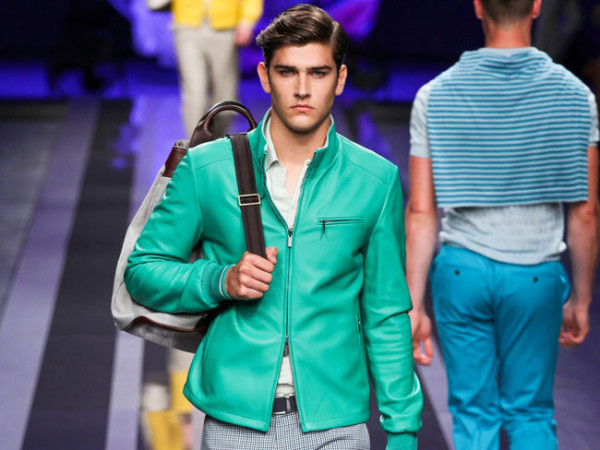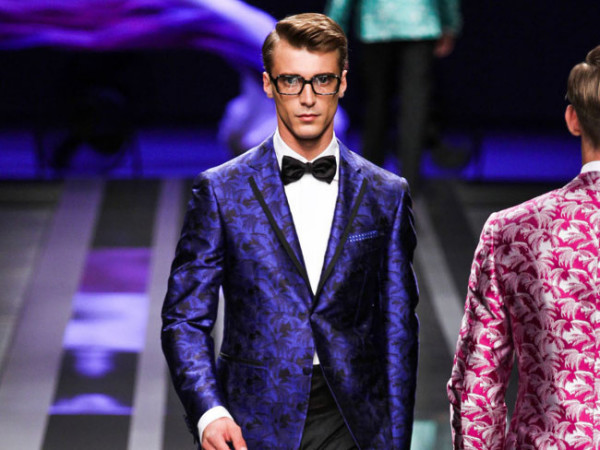 How to get it: This is a tricky one. I would advise calling your mom, girlfriend or wife to help with it if you don't have much experience with a round brush. You'll need some hair wax, hair spray, a round brush, a pick comb and a blow drier. The key with this hairstyle is turning your bangs towards the top of your head, and giving the hair some volume. First things first, though, you start by parting your hair on the side. Part it cleanly. You'll need some help managing the back of your hair. If there's nobody around, try straightening it with a flattening iron. For the front and top of your head, you must use the brush and hair drier. Start with your bangs, then progressively move towards the top of your head. Place the brush at the back of the section you want to curl backwards and place the hair drier on the opposite side (with the air going towards the front of your bangs). Slightly move the brush upwards and backwards a few times, while keeping the hot air on it, from the front. Take your time doing this. After you're done, use some wax on it, just with the tip of your fingers and maybe use a pick comb  just to brush through the wax and maintain the volume. Use hairspray to keep it all in place.
5. Chic shaved. This is an easy one. The "chic" part means clean cuts. The "shaved" part… I guess that speaks for itself. If you want a bad ass look, this is the way to go. There's no limits to what can be worn with this hairstyle. Among others, Armani, E. Zegna and Salvatore Ferragamo were the designers who brought this classic look into the spotlight.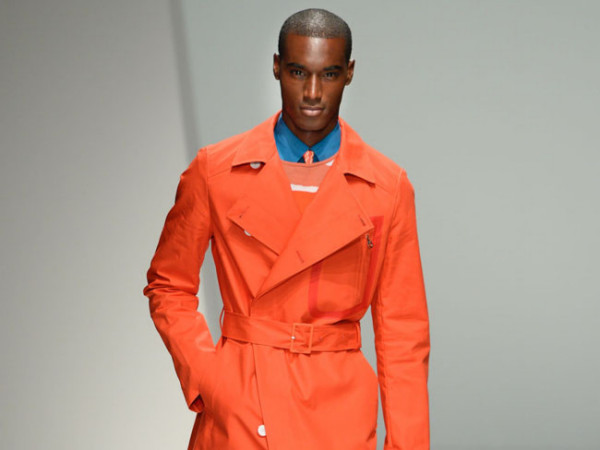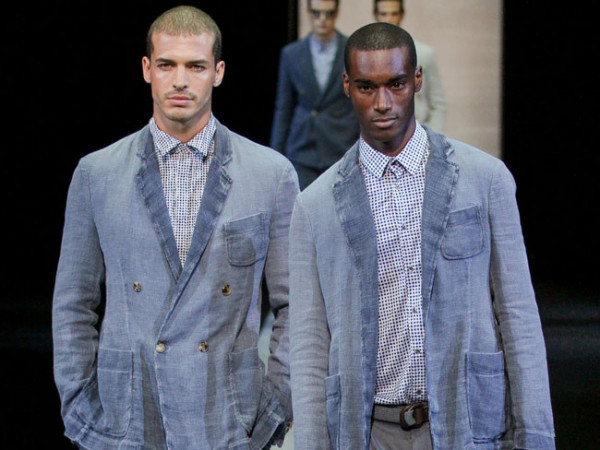 How to get it: I would advise on going to the barber for this one; he is the one who can achieve those clean cuts at the back of your head. This is the easiest style to maintain – you just wake up and look awesome!