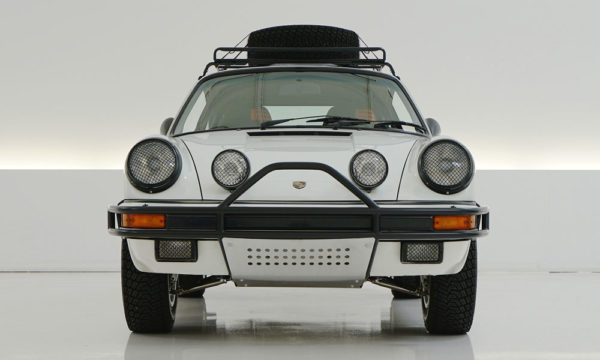 A Porsche For The History Books
First of all, since not everyone is familiar with German language, luftgekhult means air-cooled. Since we've got that sorted out, let's get back to business. Winner of two Le Mans races Patrick Long and Howie Idelson have worked together to create a piece of modern history with influences from 3 decades ago. Everything started with a 1985 Porsche 911 – a classic rally and touring car.
While the obvious main purpose seems to be the creating of a unique vehicle to be later sold at auction for profit, this is partially true. With intensive work and the awesome help of various suppliers, the two car enthusiasts managed to develop an air-cooled version of the Porsche 911 that can hit the tarmac on Nurburgring, tackle desert sands and still be able to obey to public road rules. Yes, that's right; you can legally drive it on your city roads.
Performance-wise, the 911 features a 3.2 liter engine rebuilt with new gaskets, seals, valves and fluids, a Sachs clutch, stock transmission and other rally-oriented custom built suspension and chassis elements. The 911 was sold at auction for $275,000 and all funds were donated to a pancreatic cancer research foundation.