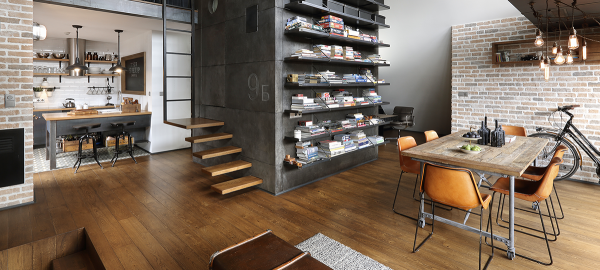 Living big in a small apartment or, why not, an attic, is possible these days thanks to innovative architectural designs, great ideas and techniques. This is what interior designer Veneta Nikolova and architect Dimitar Karanikolov did with a small loft in Sofia, Bulgaria.
[adsense300gray]
After moving from London back to Sofia, they have spent two years to redesign a small but beautiful and interesting attic apartment in a recently constructed building. They experimented with colors, finishes, design, furniture and the end result was amazing. Simple but modern, smartly designed and structured, and with enough space, which you would not have seen at the beginning.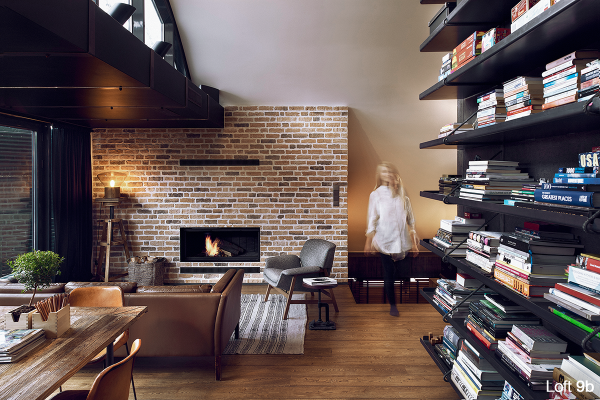 In the center of the living room they have placed a massive dark cube which hides the bathroom built on the top of the building's elevator shaft. The walls of the cube are 16mm thin, custom made concrete panels which continue on the inside as well.
Because the construction is placed among other high buildings, privacy was a major concern. That is why the whole apartment has been outlined with tall cantilevered aluminum planters, resembling a green aura all around the place. This makes the terrace seem a relaxing and serene courtyard, sheltered from the curious eyes.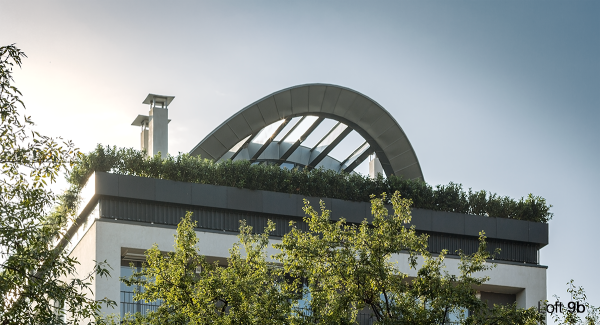 The bedroom has been built upstairs, and it even has a bathtub in the middle of the room. It is a smart interior concept, which brings together pieces of vintage furniture, original design and inspiration.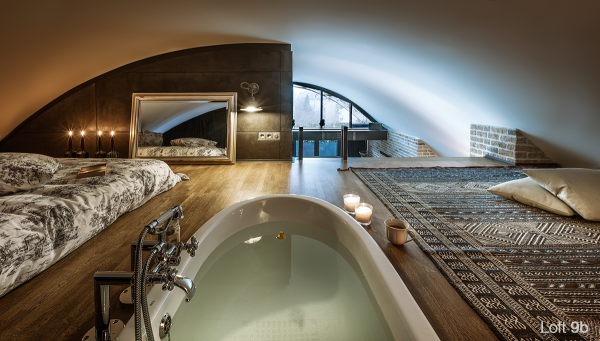 [adsense300gray]
The whole attic apartment is filled with a lot of carefully crafted details and surprises, but still manages to keep its design into the minimalist  parameters. Old and modern pieces blend in together just perfect – the wardrobe in the bedroom is designed to look like an old suitcase.
Black metal panels encapsulate the ventilation system and the air conditioner is concealed in a bespoke made wooden drawer. A number of magnet-held Edison bulbs hanged above the dining table complete the living-room area in terms of lighting.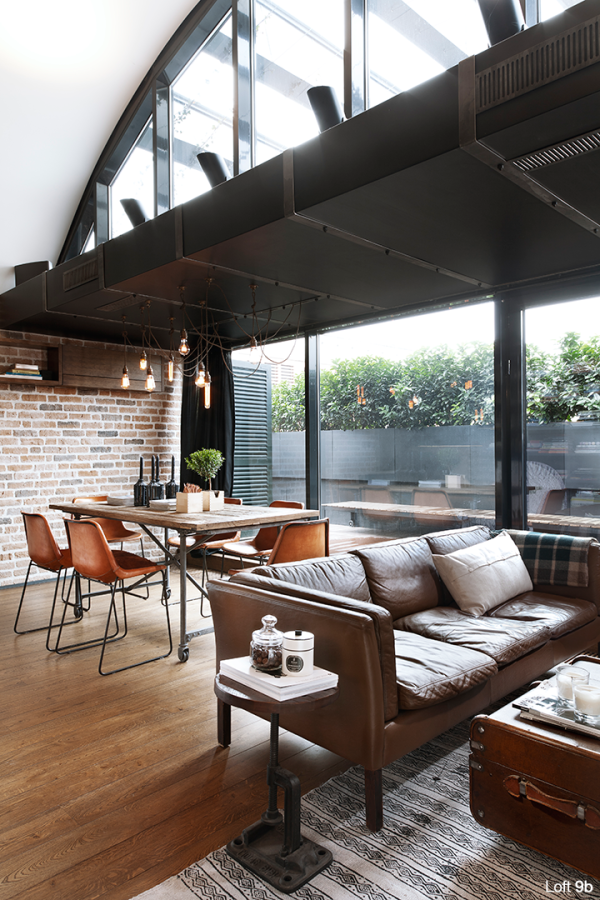 This is for sure an awesome place I'd live to live in – an interior concept aiming at well-balanced hipster modernity garnished with pieces of vintage furniture and accessories.
[photomosaic exclude="31625″]