We are well and truly in lockdown mode. But who says we cannot travel, virtually?
Thanks to BBC Studios, you can escape the confines of the four walls and take a trip into Micro Kingdoms. Imagine getting up, close, and personal with a whole new world hidden right under our feet?
In collaboration with AR/VR studio PRELOADED, BBC has released the interactive documentary on the Magic Leap 1 headsets.
The Best Of Technology   
The long hours of the lockdown can now turn into an adventure with Micro Kingdoms. Users will have two options to choose from: The Leaf Cutter Ant colony or the Wandering Spider. The first adventure takes you to the tropical rainforests of Central America. The Atlantic Forest of Eastern Brazil plays host to the second option.
The deep dive into the two creepy crawlies is ably handed by Stephen Fry's narration. His voice reminds you that you are not alone in the new world you explore.
A New Genre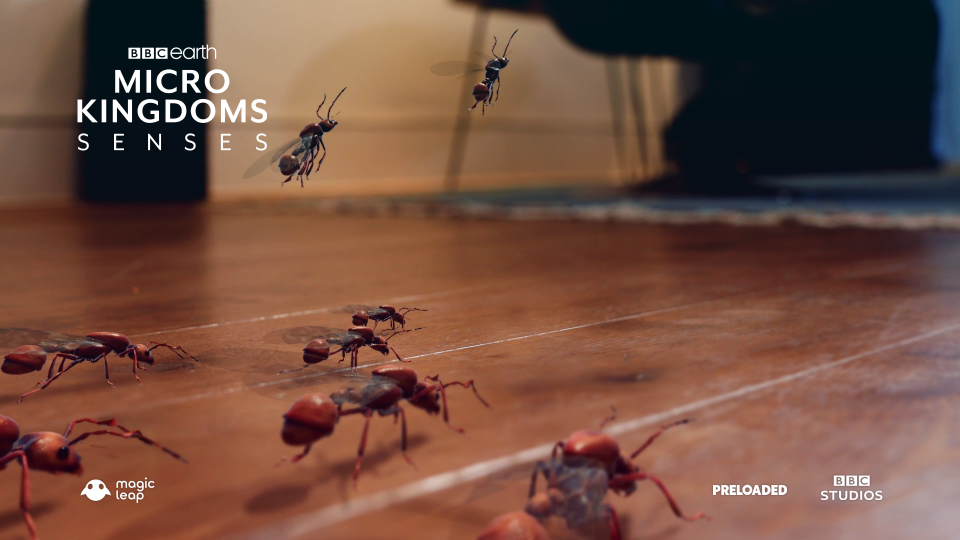 Rather than passively watch a documentary, why not actively involve with it? That seems to be the logic behind Micro Kingdoms. The augmented reality series could very well launch an entire new vertical of entertainment. And we are not complaining one bit.