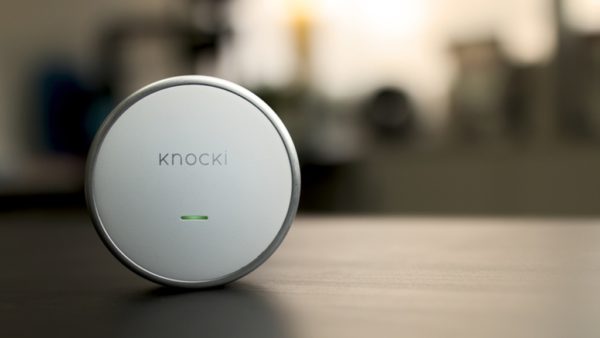 Smart-up any surface with Knocki
Remotes are annoying – they run out of battery quite fast and usually get lost beneath the couch or in-between the sheets. As technology evolved, we have been presented with other versions of remote controls: remember those lamps that would turn on when clapping? Fun at first, but get really annoying after some time.
Since a few years now, voice-activated systems are available for purchase – the main issue with this system is that voice recognition software doesn't really work like in Sci-Fi movies. You need to spell out your command a few times to successfully get the lights to shut down or start your coffee machine.
Instead of using all these, Knocki makes use of, well, knocks. This gadget can be set on any surface, being able to differentiate between various knocks, and then outputting the programmed result. It can be set on your bedroom cupboard so when you knock in the morning, your coffee machine will turn on and your computer will automatically display new emails.
The fun part is, Knocki can be customized in any way with any smart devices in your home; the only limit here is your imagination. Knocki comes with a personalized piece of software that allows programming, it works both on Android and iOS. Attaching is done using custom 3M tape or a screw-based fastener.