The Kim Kardashian and Pete Davidson split up is the most talked about rumor yet. Did the iconic duo call it quits or is it all Hollywood rumor bogus?
Though not everyone is persuaded, there have been rumors that the reality star and actor had ended their relationship.
Looking unrecognizable Kim Kardashian posts Instagram Photos of her covered in Tattoos using a filter. Looking more and more like her bae, people refuse to believe the break-up rumors are even close to reality.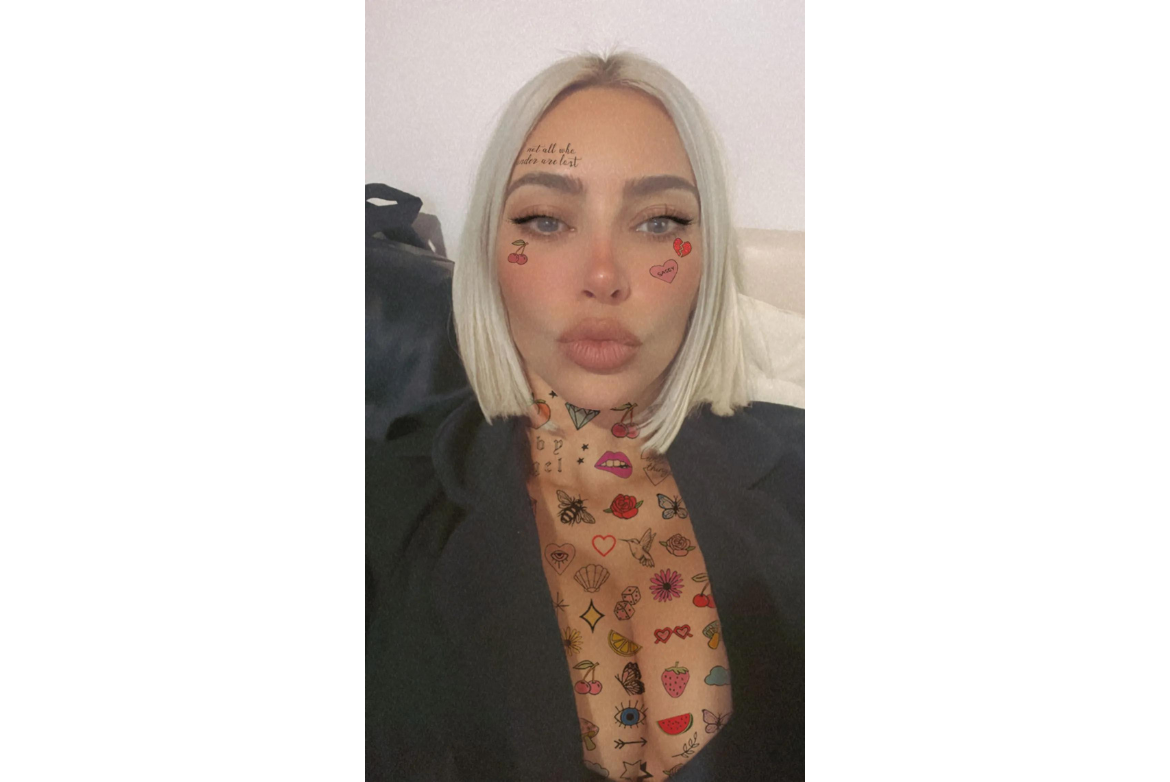 She made an appearance in a video with tattoos covering her whole face. And her unbuttoned top revealed her chest, which was subsequently covered. At one point, Kim giggled and poked out her tongue.
Kim pursed her lips a little and gave the camera a serious expression. She resembled lover Pete with all that tattooing. The tatted-up Post has already generated media attention.
Fans also observed that Pete has multiple tattoos dedicated to the mother-of-four early on in their relationship. During an interview on The Ellen DeGeneres Show, Kim said that Pete had tattoos devoted to her.
After Ellen mentioned that people were speculating about Pete getting Kim's name tattooed on his chest, the topic was brought up. This was after messages from Pete to Kim's ex-husband Kanye West surfaced, which contained a shirtless selfie of the SNL star.
To make things even more complicated after the breakup rumors emerged, rumors that Kim and Kanye are back on showed up.
After she filed for divorce at the beginning of the year, many speculate that Kim is seeing her ex-husband Kanye once more.  The reality actress uploaded a photo of her daughter North on Friday, and it quickly went viral.
She shared a photo of North West wearing new items from her father, Kanye West's, Yeezy Brand clothing business on her Instagram Story.  Although she tagged the business and named the product in the post, she omitted to include her Ex.