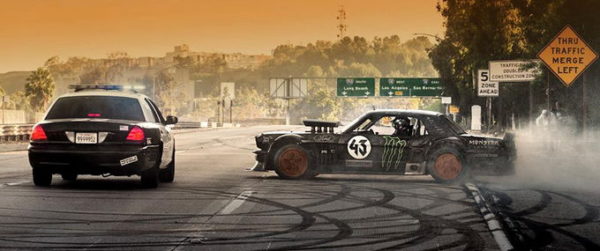 Everyone knows Ken Block and his drift videos called Gymkhana. The American has reached the 7th video in this series and although the car is totally different, the level of madness is even higher.
For Gymkhana 7, Ken Block replaced the Ford Fiesta used in the previous edition of the video, a car that made him famous.  The supermini car was ditched in favor of a more classical american car, a  '65 Ford Mustang which went through a transformation: 4 wheel drive and 850 wild horses from his 6.7-liter Ford V8 that overflows from the hood. The location chosen was the City of Angels.
If you've missed the previous videos we've rounded up all of them for you to enjoy.
Gymkhana 7
Gymkhana 6
Gymkhana 5
Gymkhana 4

[adsense300mid]
Gymkhana 3
Gymkhana 2
Gymkhana 1