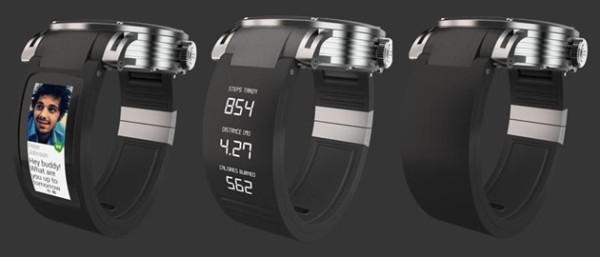 After they already surprised us last year with their incredible "world's first and only mechanical smartwatch hybrid" the company  entitled Kairos launched a new worlds's first, a smart bracelet.
With a few exceptions, smartwatches aren't the most attractive gadgets, especially if you compare them with the classical and expensive mechanical watches.  This is way someone thought to offer the ability to wear your favorite time piece with the smart functions integrated into a bracelet.
Tband Kairos is one of the few gadgets in the world of this type. Basically, instead of using the dial to show information, it uses the bracelet for the same purpose. If you have an affinity for fashion you should know that the smart-bracelet only comes in a black rubber material.
Currently, Tband is a  crowdfunding project on Indiegog hoping to raise $ 50,000 in 36 days, already reaching $12,000. Depending on your preference this gadget will be available in three variants as shown in the picture bellow. Tband ND will have a notifications system LED display with a classic. Tband HD features a mix of informed LED panel that disappears when not in use. Tband OD is the top model with a curved OLED display, a processor ARM Cortex M4 and microphone.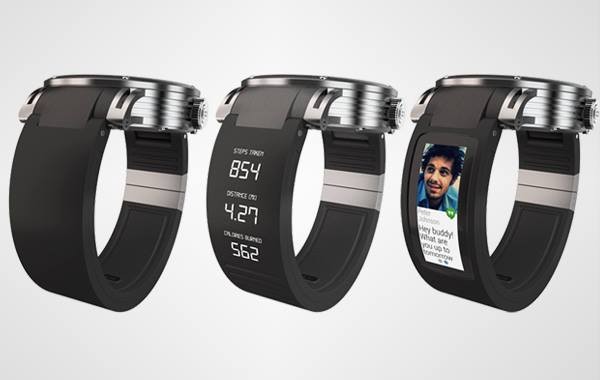 [adsense300gray]The smartband packs some great futures like push-alerts from your favorite apps or ypi can use it as remote control for your camera phone. It also includes  health sensors, so you can know the number of  steps you've made, then calories you've burned and the exact time of your activities were. Fitness and Sleep activities will be powered by Misfit. Furthermore, with the added Optical sensor and GSR sensor (only for T-band ND), you can also track all of your health data as well.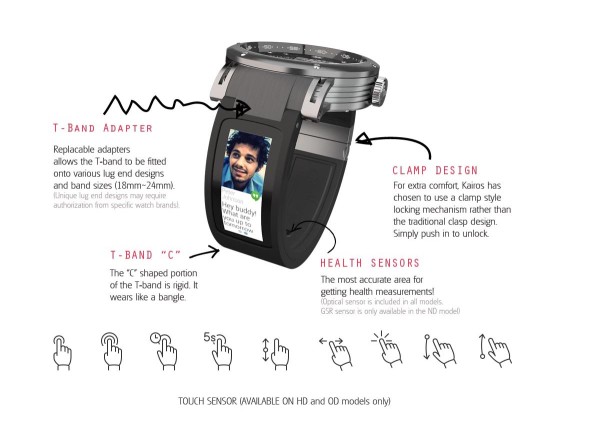 "Wristwatches should be able to stand the test of time. It should be able to run perfectly even after several years of usage. However, the band (strap) is a wear and tear component of a wrist watch, and it's something you replace every once in a while. Electronic components – such as processors, sensors and even batteries can become outdated or depleted and requires replacement. By putting all of these components on the band only, there is no added financial burden for Kairos T-band wearers and it helps them get access to the latest technologies available while still wearing their favorite watch", stated Sam Yang, the managing director of Kairos.
Clearly, this is not an accessory that fits any fancy watch, but those who have made a significant investment into a sports watch certainly have a cause of celebration