A fighting knife and regular food cutlery should not have anything in common. Where one is used as a survival tool, the other is used to transport food to the mouth. Ka-Bar, however, had different ideas.
Fighting History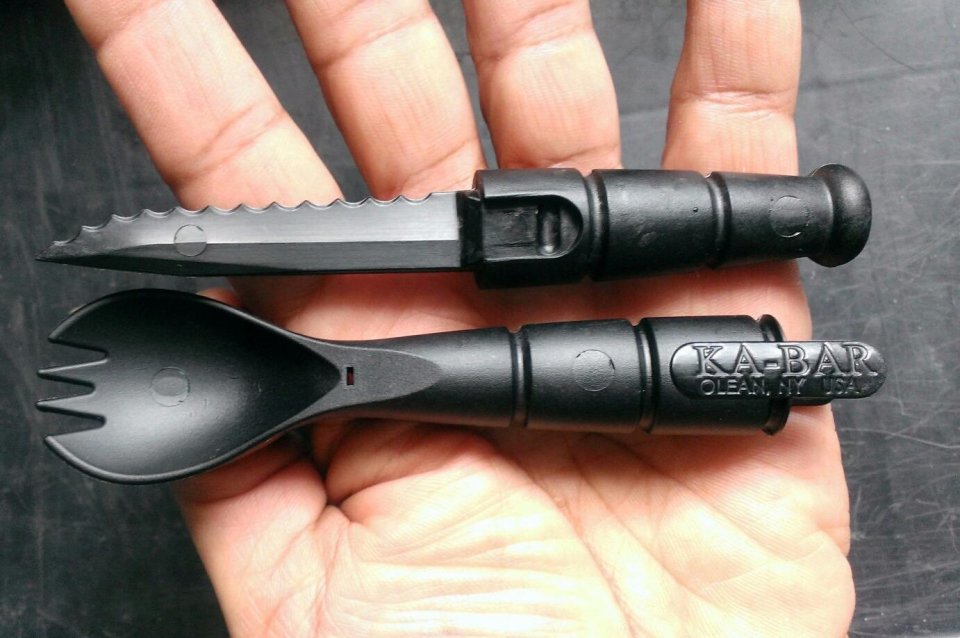 Not many know that Ka-Bar manufactured one of the mot popular fighting knives during WWII. They have now brought the same fighting spirit to the humble spoon. The Tactical Spork combines all the utilitarian benefits of spoon and a fork. You need just the one tool to scoop gravy and pierce the soft peas. But there's more.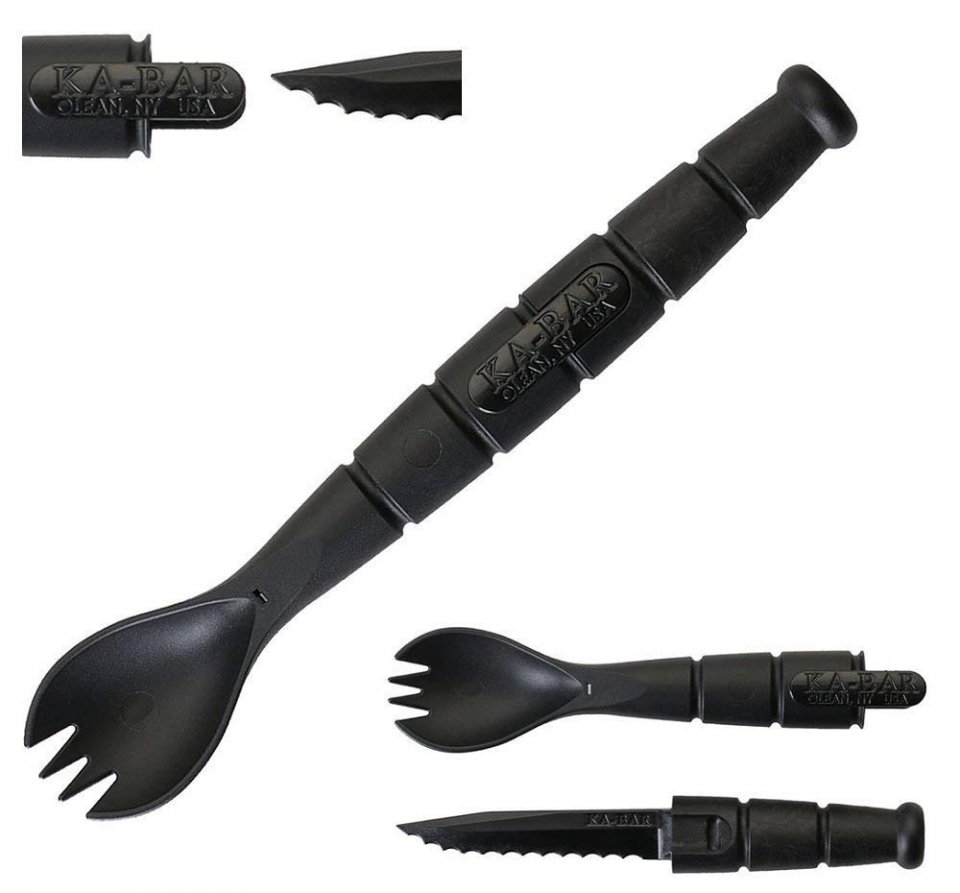 Imagine you are out camping and you come face to face with a grizzly bear. All you need to do is unscrew the Spork and bring out the knife concealed inside. We are kidding, of course. The concealed knife may not fight off a grizzly but it adds another dimension to the handy camping tool.
Sturdy, Reliable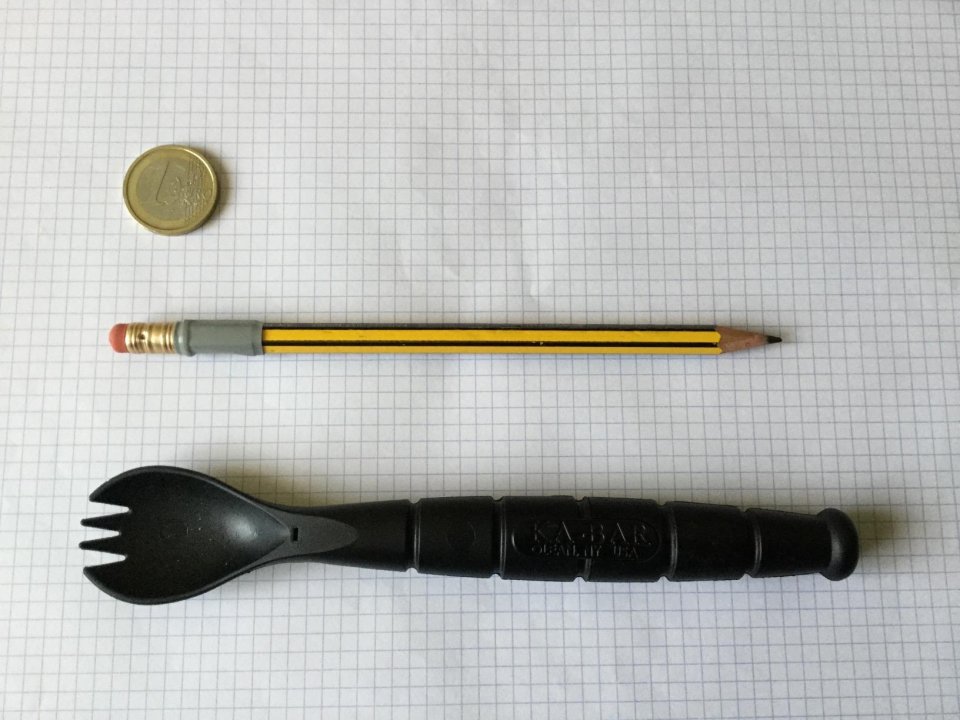 Fashioned from rugged, black Grammid, the tool is lightweight and easy to clean. The compact size along with its multipurpose abilities makes the Spork an ideal camping companion. Available at a budget $5.28, you can either be a proud owner of one, or gift it to a good friend.