You can depend on John Mayer to always discover the wacky, unusual watch that seems created just for him. According to sources, this salmon-dial perpetual calendar had been kept a secret in Japan as an exclusive release for the greater part of the year.
Not even the AP team in the United States was aware of it. However, Mayer promptly became a client late last summer when a second batch became accessible domestically.
This timepiece would definitely make Mayer queasy with want even if it weren't appearing from some hidden location in Japan. Mayer has been putting a lot of emphasis on his Audemars Piguet accessories. He most recently donned the brand-new Royal Oak "Music Edition," which simulates an audio equalization dial with a series of sapphires.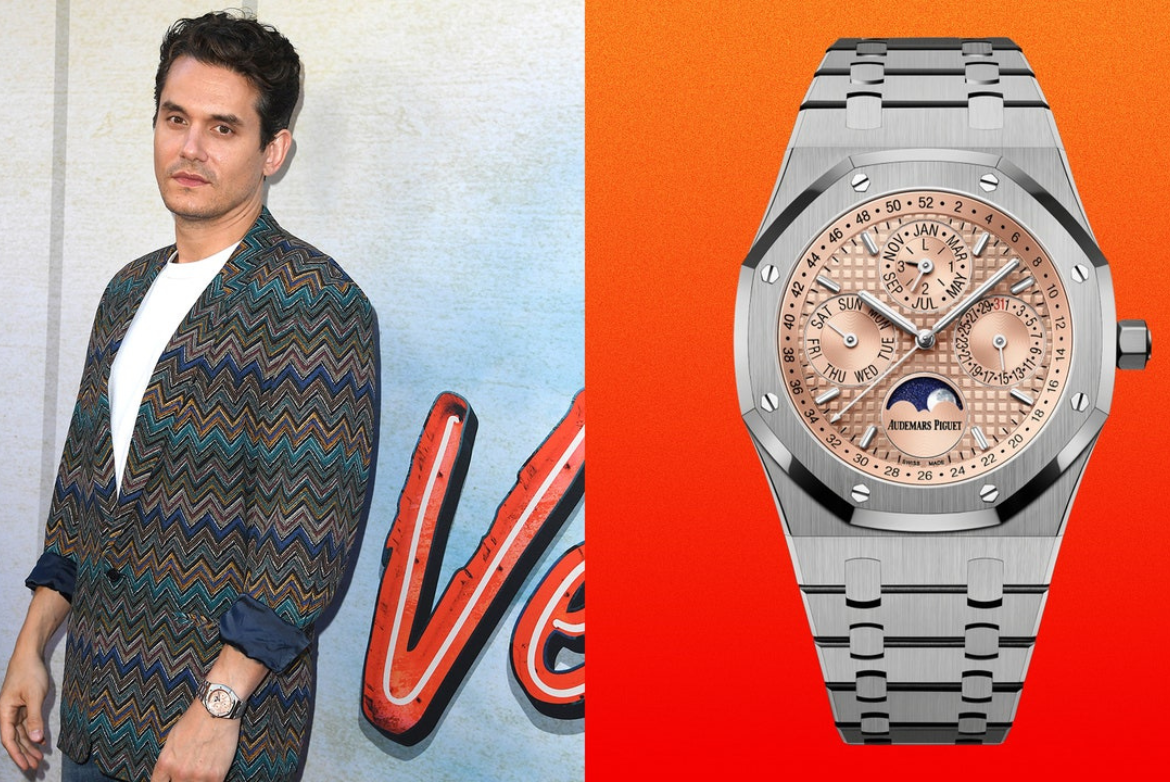 A hysterically spot-on selection for Mayer. But there is something about salmon-colored dials that watch aficionados find alluring. Numerous manufacturers, like Patek Philippe, which just sold the most expensive timepiece in history, and Zenith, which recently partnered with Hodinkee, all favor the fishy color for special editions.
Similarly, Jack Harlow has also been spotted wearing a pretty interesting timepiece himself. The GMT is the timepiece that best represents the "First Class" way of life that Harlow raps about.
The watch was made for travel: Originally created for Pan-Am personnel, the GMT is today more frequently associated with people occupying the plush seats at the front of the plane due to its high price and scarcity. The "Batman" watch in black and blue is being worn by Harlow.