Liberty Walk. For pretty much any car enthusiast, that names is a match for bold, outstanding bosozoku style bodykits and eye-watering camber angles. Kato-san, the owner of Liberty Walk took inspiration from the 70s body styles and adequately adapted them to today's supercars. We've featured quite a few of Liberty Walk works in our weekly Monday Mayhem. Remember this?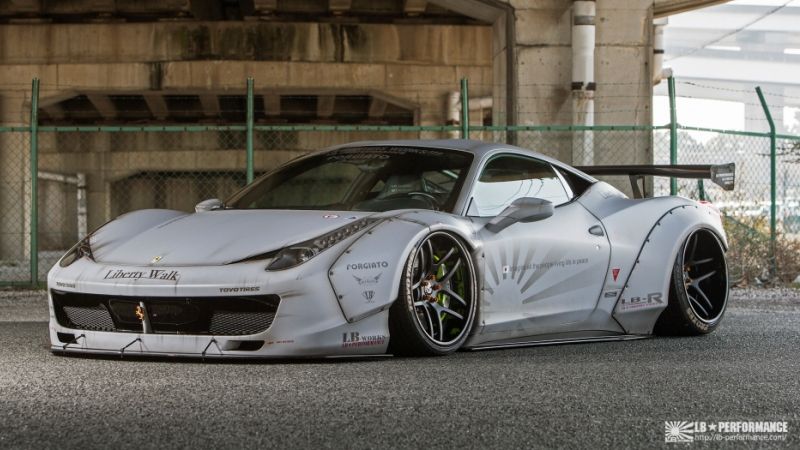 While at first Liberty Walk was all about overfenders (as seen above), Kato-san refined his crafted over the past decade and shifted his focus towards Silhouette conversions. While he's not the one to invent the trend, Kato-san definitely took it to the next level.
For this reason, we are treated to Japan's (and probably the world's) meanest Nissan GT-R R35.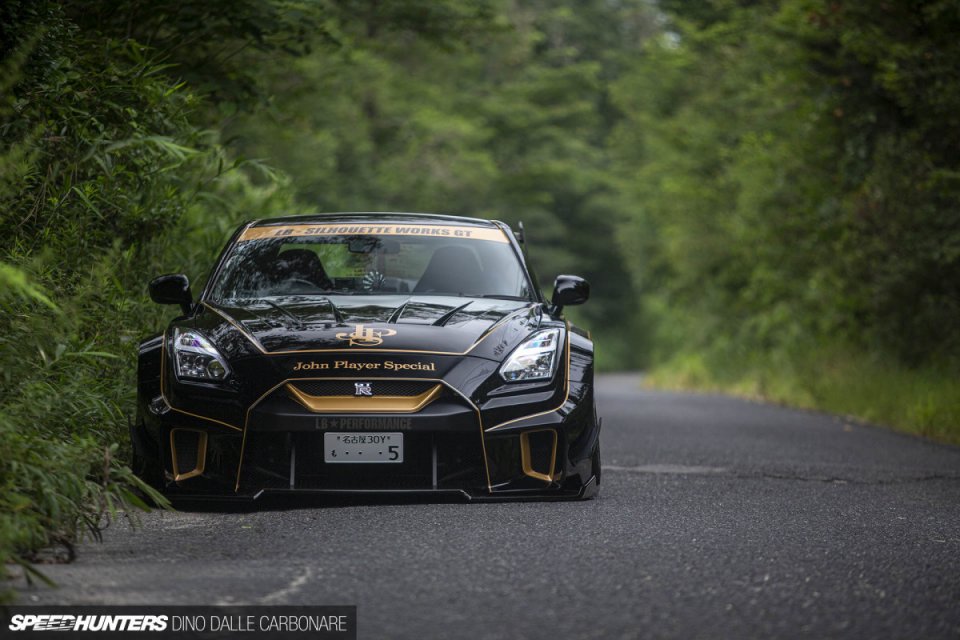 Not only that the Silhouette conversion gave the front end aggressive sharp edges to work with, the chrome black and golden John Player Special livery highlights all the otherwise unseen edges of this R35. Don't get it wrong. This is still an over-fender design. However, instead of ruggedly applying body elements, Kato-san seamlessly integrated them into the existing lines of the R35.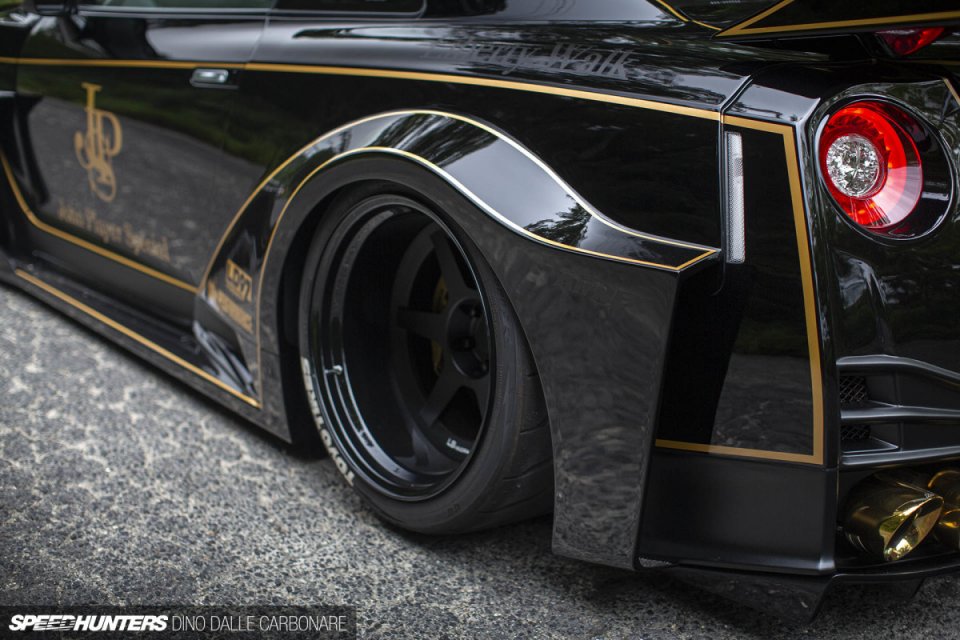 This design draws heavily from the GT500 cars, obviously with no effort to hide it. The vintage design is streamlined, redefined and integrated beautifully to match the original Japanese design of the GT-R R35. The 20-inch LB Works LD97 wheels sit on a -45 offset at the front and -95 offset at the rear. With 11″ and 12″ wide tires on the front and rear, this R35 is prone to leave permanent marks on the tarmac.
The VR38DETT engine is pretty much stock. It was never the purpose of Liberty Walk to tamper with power units. However, plans are undergoing to upgrade the standard engine in order to squeeze more power.
Pictures courtesy of SpeedHunters Magazine.