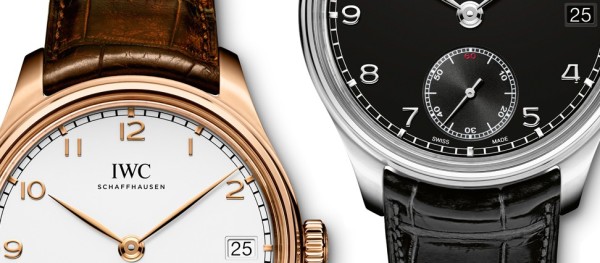 Celebrating the 75th anniversary of the Portuguese watch line, IWC introduced a model that withdraws style elements from its older sibling. What is there so special about the Hand-Wound 8 Days that made it worthy for the spotlight? Unlike other watches available at the moment, one could clearly consider the 8 Days a paradox you can fall in love with.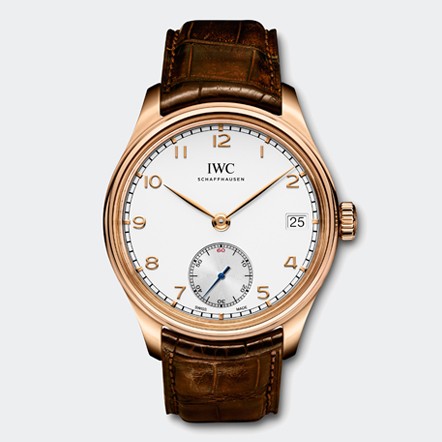 The mechanism behind the system is anything but modern, as it features a manual winding mechanism needing to be acted upon once a week. This creates an intimate connection between the owner and the watch, developing a habit some will wait for and respect with incredible strictness.
The 59215-calibre movement designed by IWC is designed to keep the watch running perfectly for a straight 8 day period of time. Normally, the power reserve would be enough to keep the mechanism spinning for up to 9 days, but IWC included a smart blocking device, limiting functionality to only the period of time where the tension of the main spring is at its utmost stable position.
There are currently three versions of the IWC Portugieser 8 Days: two feature stainless steel casing while the more expensive one comes in 18k gold red gold with dark brown aligator leather strap. Dial colors are either silver plated or black, all three watches boasting 30 jewels inside the construction, apart from the arched edge sapphire glass with anti-reflective coating. The 43mm watch is able to withstand submerged pressures up to 3 bars. The owner can check the remaining power reserve on the back of the watch; it is indicated by a dial inserted into a skeleton-like design.