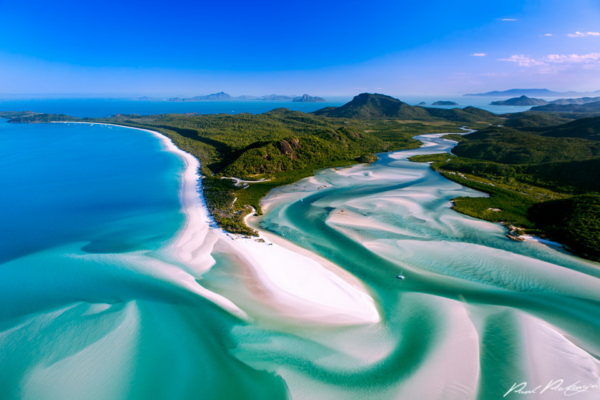 Paul Pichugin is a Landscape, Travel and Commercial Photographer, born in South Australia, raised in New South Wales and Queensland. He now lives in the South West of Western Australia.
Paul loves to travel, experiencing other cultures, connecting with people and exploring new places. His photography has been featured in publications internationally, been used in national and international tourism campaigns and also across several major TV networks. He enjoys volunteering and working with Non-Profit Organisations to help raise awareness for their causes and funds for their projects. He works with The Giving Lens, founded by Colby Brown, as a photography workshop instructor and team leader. This involves leading a team of photographers through foreign countries, teaching photography and volunteering with local NGOs.
Paul contributes to various photography websites and publications including F Stop Lounge and Matador he also shares his passion for photography on his blog, Instagram, Facebook, Twitter, Google+ and other social media platforms.
Some of his photos were also featured on our Friday Inspiration series, and that's how we met him, and he was kind enough to do an interview.
[adsense300gray]
Hello Paul and welcome to HisPotion! What does photography mean for you?
Paul: Thank you for having me. Photography is a way of expressing my view of the world and creativity, it has opened doors to travel and explore the world in ways I wouldn't have in any other job.
Tell us please what made you choose the path of photography?
Paul: I was first given a camera at age 5 by my parents, it quickly became a hobby of mine, through high school it never occurred to me that photography was a valid vocation so I headed into Info Tech and worked in that career for close to 10 years. I quickly realised that I didn't want to do that for the rest of my life and that I wasn't all that good at being an employee without some serious autonomy. I managed to escape the IT industry and go full time in my photography business in 2008, I had been running it part-time for several years at that stage.
Why did you choose nature and travel rather then another type of photography, like modeling or commercial?
Paul: Initially I started out photographing weddings, portraits and some commercial work, after numerous weddings and portraits I decided to move into an area that I really loved. I stopped taking wedding bookings in late 2011 and started working primarily in landscape & travel based photography, something that I've always loved. I now primarily work with tourism boards and tourism based companies on destination marketing, I also have quite a few commercial clients. I love to travel and explore other cultures, travel & landscape photography enables me to do that for a living. It also means I can combine a few different styles of photography, so I never get stuck photographing the same thing or style over and over again.
What countries have you visited and which one inspired you the most?
So far I've been to New Zealand, Papua New Guinea, Thailand, Singapore, Malaysia, Cambodia, United Arab Emirates, Egypt and Jordan. I've also travelled to every state and territory in Australia. I'm adding Myanmar, Iceland, Norway and possibly India, China & Japan to it this year. For landscapes I've been most inspired by New Zealand and the state of Tasmania in Australia. I love the alpine lakes and wintery landscapes, something I don't see any of in the mainly arid state of Western Australia.
What matters the most, the machine or the man behind the lens?
It is all about the eye and vision of the photographer and the capacity to capture that, I've licensed images that I've captured on an old disposable film camera as well as images I've captured with my phone. When I was photographing weddings there were many times when guests had far better equipment than I could afford, but I still created images that captured the essence of the day and who the couple were. While it's true that most professional photographers do have great equipment, a better camera will only help people take higher resolution and maybe sharper versions of the same photos they are taking with what ever camera they currently have.
How do you manage to combine photography with your usual life?
The travel aspect can be hard on the family, but they get to travel with me on some projects depending on the budget and location. My family travelled with me on a few projects last year and the year before and they will be travelling with me on a project to Tasmania in a few weeks. Both our children are quite young, but as they grow older they'll be able to travel with me on more and more projects. Photography is the only way I earn my living, so in between projects I am home full-time. Obviously I need to work on my business while at home, but my office is in the house and I'm often distracted from work by my kids wanting to play and head down to the beach, it's nice to be able to do that whenever I want or even more importantly, when they want.
[adsense300gray]
Is photography business too saturated? Anyone with a camera hanging from his neck calls himself a photographer nowadays.
The very definition of a photographer is someone who takes photos, so anyone who has a camera hanging around their neck and uses it regularly is a photographer. It doesn't necessarily mean they are any good or can produce images that people will pay for, but they are a photographer none the less. All that counts is that they enjoy what they are doing and get some fulfilment out of it. In terms of those in business, there is a greater need for quality photography than ever before. Nearly every one of the close to 1 billion websites online need good photos, that doesn't mean they are all prepared to pay for them, but it is a decent sized market.
How much of your free time do you spend with you camera in your hand?
I generally plan my trips and holidays around places that I'd like to photograph, I am running 2 businesses and involved in a few start ups, most of my actual free time is spent with my family, some times that involves taking photos as well though.
What's the difference between black/white and color photos?
I don't a whole heap of black and white photography, I find that the photo itself dictates which style to go with though. Some styles or subjects seem to suit it better, I mostly approach it from an aesthetic point of view.
Time to inspire aspiring photographers. Can you please sum up 4 pieces of advice for someone who wants to become a (better) photographer?
First and foremost.. keep taking photos, at some point in their career, every photographer you look up to sucked at photography. There were times when they took rubbish photos, photos they weren't happy with but they persevered. If you are unhappy with the photos you are currently taking, that is great, it means your vision is exceeding your current abilities and it means you have room to grow.
Secondly, nobody is going to just give you a career in photography, in fact, in my experience, outside of your family and very closest friends, no one will support you until you are already achieving things. If there are goals you have in mind, you will need to work towards them, people say that I'm lucky to do what I do and believe me, I feel incredibly lucky to get paid for what I do, but I've found that the harder I work, the "luckier" I get… which leads to my last piece of advice.
This is a bit of a two in one piece of advice. If you want to go professional as a photographer, change genres of photography or get a specific type of assignment / client, you need to be prepared to work for free initially. I don't mean working for a client for free, I don't ever recommend doing that, regardless of how many companies request you to work for free, if they are asking for you to do it, it is worth something to them. What I mean is that you need to commission your own projects initially, self-fund those projects. It is pretty rare that a client will pay you to photograph something you've never photographed before or at least a style and genre that you've never done before. You need to be able to show work before you can sell a project to a client. I self-funded my first trips overseas, then when I'd reached a point where I could show quality work I was able crowd fund one of my trips, from that point on I've been paid to do every trip I've done in the last 12 months, including places like Dubai, Queensland and Tasmania. The second part of this advice is to keep putting yourself and your work out there, don't keep it to yourself, post it to your blog, your facebook page, twitter, instagram, google+.. whatever it is that you like to use, keep posting your work. Yes there is the risk of people taking your work, but there are ways to resolve that if need be, the reward is far greater than the risk in my experience.
[photomosaic]