We live our lives around smart devices. Charging them has become one of the most important tasks. Rather than worry about multiple chargers, you can now charge all your devices on the Hyperjuice Stand.
Charging 2.0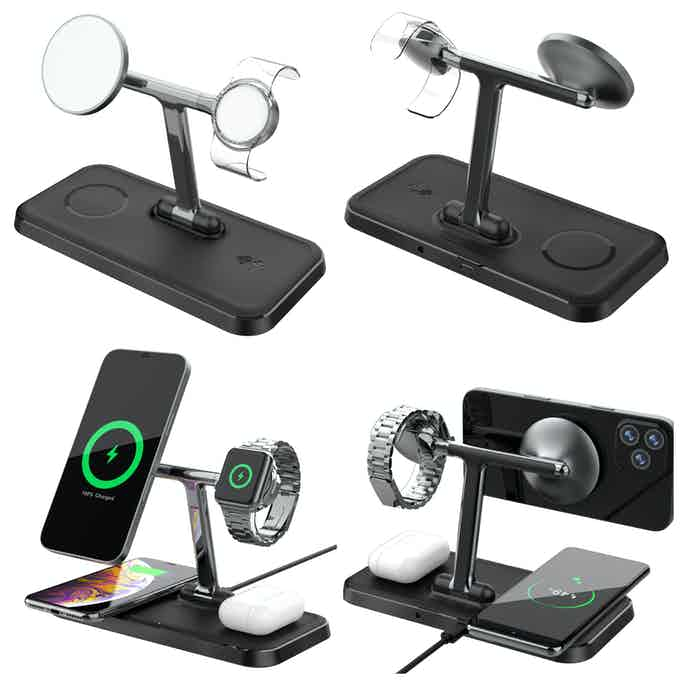 Wireless charging seems to be the future. And the Hyperjuice Stand aims to maximise that tech.
Once there was only a mobile phone to charge. Today you have a smartwatch, AirPods, and maybe even a spare phone that need toping up. The Hyperjuice can charge 4 devices at the same time.
The wireless charger has a t-shaped stand that is MagSafe compatible. You can easily charge your latest iPhone and Apple Watch on the stand.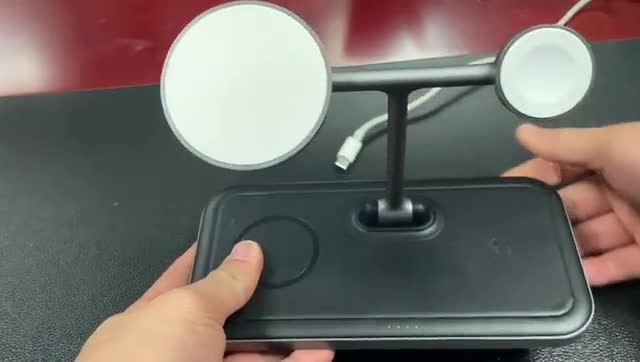 Most of us also have a backup/older phone that needs to be charged from time to time. If the device supports wireless charging, you can place it on the stand's base. Ditto for AirPods.
Easy And Flexible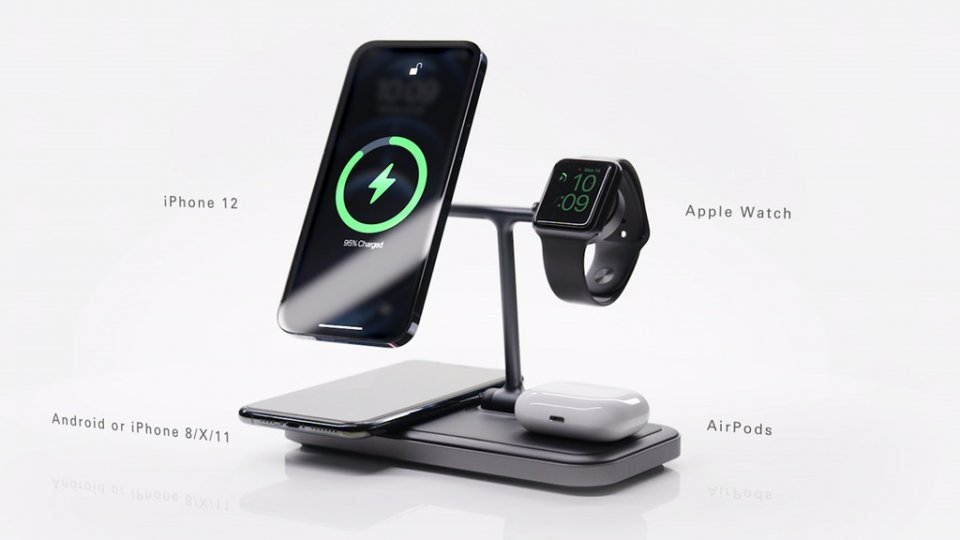 Most wireless chargers just top up your device. The Hyperjuice acts as a adjustable viewing stand too. You can catch up with your friends on FaceTime or watch movies on your phone using the MagSafe stand. 
The stand is also foldable and light enough to carry around anywhere you go. Just like your smart device.
The Hyperjuice Stand is a Kickstarter project ($109).