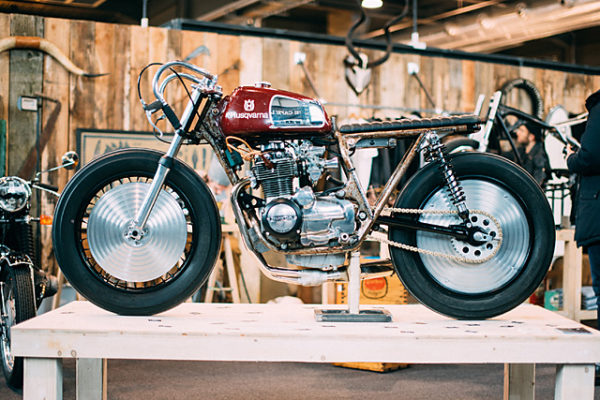 Rebirth of a classic Honda piece
Custom builds are not even remotely as easy as they might seem in Discovery shows. In fact, it takes a lot of work, dedication and experience to be able to built a proper bike from scratch. Furthermore, restoring is even harder, if you can believe that; basically, technicians need a full understanding of the concepts and design used in production of the original motorcycle to properly restore it.
Apache Custom Motorcycles are relatively young on the custom motorcycle market; however, this didn't let their '76 Honda CB350F take the wrong turn in development. Aiming to offer something striking not necessarily by hitting the taste of a large public, but by coming with something out of the ordinary, the old dusty frame took a lot of work before it was turned into what you can see in the pictures below.
The electrical system has been simplified a lot and all unnecessary parts have been stripped off – the weight of the bike has been dramatically lowered. The frame was sanded to bare metal and allowed four days to oxidate, then was coated  with four layers of clear gloss. Finally, a 4-cylinder 400cc Honda engine has been fitted inside the frame.
Keeping up the old Italian design, lenticular wheels have been added to the mix along with front and rear disk brakes. The result pleases the eye, although critics may argue over the emotions this motorcycle expands.