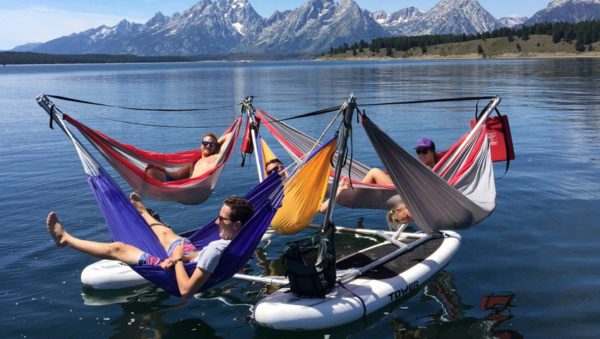 In case you ever had a dream about spending some quality time with your friends on a lake somewhere or maybe by the sea, just floating above the water with a cold beer in your hand? The Hammocraft might bring your dream to reality. Now all you need to do is call your friends and let them know that you are about to spend the best weekend ever on the lake.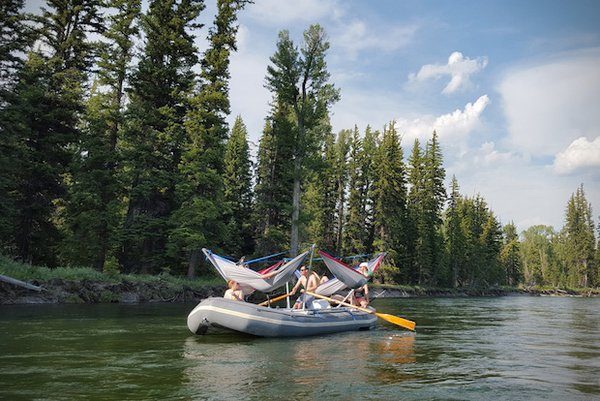 The Hammocraft is a high quality aluminium and stainless steel construction that you can sling up to five hammocks on and take a nap on the water or just enjoying the landscape. It is quite easy to set it up and take it down, which goes nicely with the whole approach of the product. You can attach it to any float-able of your choice – paddleboards, river rafts or anything else you can think of. Just remember that the Hammocraft is meant only for slow waters and relaxing. Using it on a white water or rapids is a very bad idea and it can be very dangerous.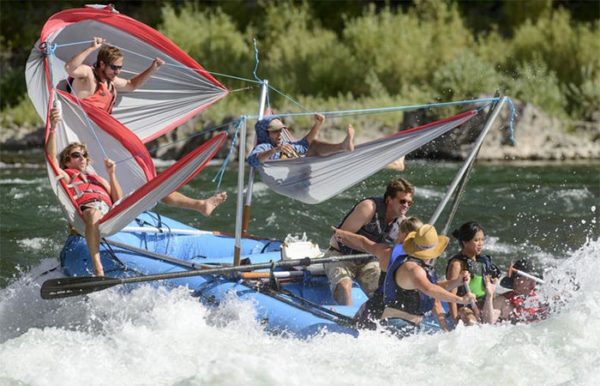 It took the wonderful people who made the Hammocraft a dozen different designs before they made something they were happy with. They tested it and tempered with the idea of it for about ten years and now they have a product that is perfect for a summer relaxation on a lake or on the ocean somewhere. So if you already like spending time on water and in nature this is the product that you need to consider getting for yourself. And you can be sure that your friends will thank you for it.